HARD MONEY / BRIDGE LOAN SOLUTIONS FOR NAPLES AND ALL OF COLLIER COUNTY, FL
ASSET BASED LENDING SOLUTIONS FOR THE GREATER TAMPA, FL AREA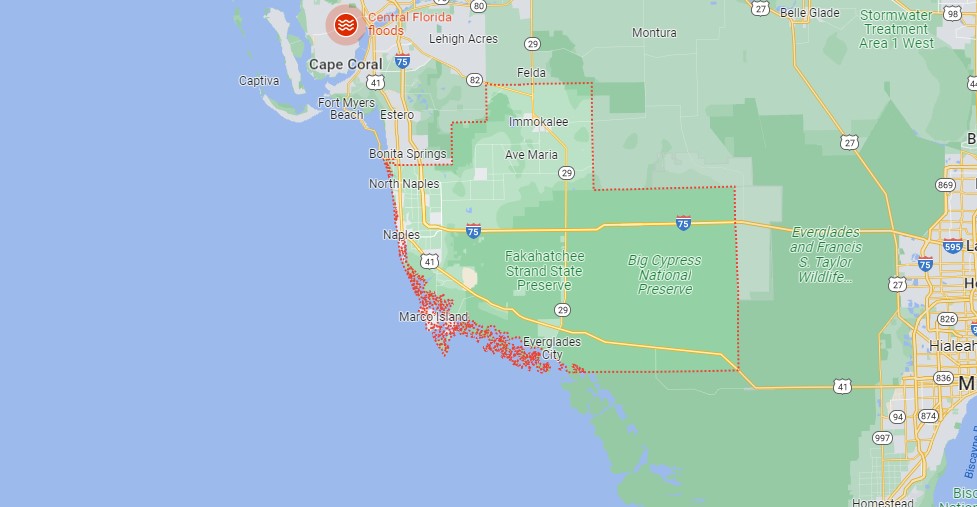 Collier County is one of the areas that benefited the most from the southwest Florida real estate boom. The region's recent rise in population has pushed housing prices further up, making it essential to have financing backup from a trustworthy and capable private lender in the area.
Hard Money Loan Solutions (HMLS) is a private money lending group in southwest Florida and your top choice for Collier County hard money loans. We facilitate purchases, equity cash-outs, refinances, property flips, and more—all without the frustrating red tape. Call us to fund a transaction in as little as 3 days!
Bridge and Hard Money Loans in Collier County, FL
Conventional mortgages can be too slow-paced when you're navigating competitive real estate markets where timing is everything. Hard Money Loan Solutions surpasses the limitations of traditional financing to offer efficient real estate loans. We offer:
Whether you need to make a quick cash offer or kickstart a construction project, HMLS is equipped to deliver. We underwrite loans of all sizes depending on the collateral value and project viability, even lending to:
Self-employed applicants

Past mortgage defaulters
HMLS is a team of seasoned lenders who recognize that every applicant has unique needs. We talk through your needs to design a loan custom-tailored to your situation—go over our lending parameters below:
Lending range

—$100,000–$50,000,000+

LTV

—Up to 70%

Duration

—1–3 years

Interest rates (fixed)

—9.99%–12%

Origination

—2%

Closing

—3–14 days

Monthly payment

—Interest-only

Prepayment penalty

—No (if repaid after 6 months)

Retainer fee

—$1,500

FICO score

—No requirement

Borrower profile

—Any investor, house flipper, self-occupied homeowner, business entity, foreign national, etc.
Our application process is streamlined—we can pre-approve within a day and usually require no intrusive background or financial documentation. Call us today at (855)-244-2220 to explore our acquisition, construction, rental, and other programs!
Take Advantage of Free Consultations With HMLS Experts
We are a 5-star-rated group driven by transparent lending and innovative wealth creation. With HMLS, you get the confidence to explore Collier County properties like a pro. Our experts are ready to offer one-on-one coaching to clients depending on their individual portfolio goals. We can help with any property, including:
Single/multi-unit homes

Villas

Townhomes

Condos

Apartments

Commercial/industrial/retail structures

Mixed-use properties
Collier County, Florida—What Drives the Local Real Estate Scene?
Housing prices in Collier County have been skyrocketing due to substantial incoming relocations in the past few years. Many areas in the country are attractive because they give off the quaint "bubble" American town vibe, complete with colorful architecture, crowd-free beaches and parks, racial diversity, safe communities, and a clean environment. Collier County also has decent options for:
Water sports, such as kayaking and paddleboarding

Authentic wineries

Interesting yacht clubs
The education system is robust, with dozens of involved public and private schools, making the area wholesome for raising families. The population influx has boosted growth and innovation in various industries, which has created new job opportunities. Check out some of the most flourishing sectors in the county in terms of employment: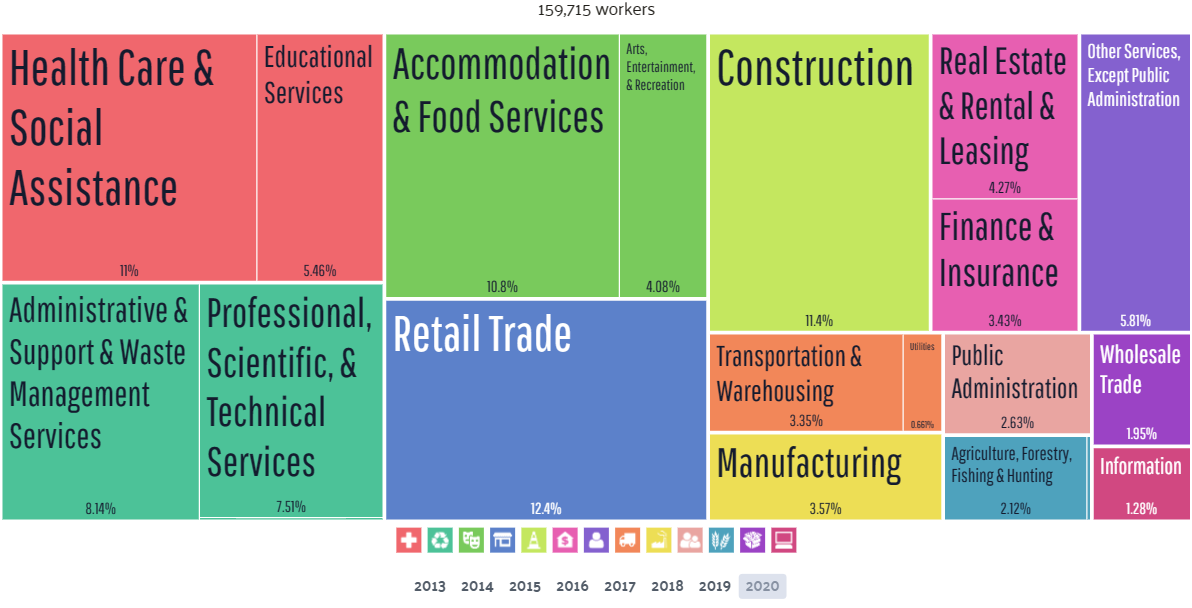 Source: Data USA
Based on the current ecosystem, properties in Collier County hold rich potential for demand and appreciation. The entire southwest coast is a hotspot for economic and vacation rentals, and the rising rent only establishes the dominance of an investor-driven market.
Lock down your Collier County investment with Hard Money Loan Solutions—reach out at (855)-244-2220!
Recent Housing Statistics and Trends in Collier County, FL
The real estate trends in Collier County shift every few months. Check out some statistics from February/March 2023:
| | |
| --- | --- |
| Data* | Analysis |
| The median listing price has increased by 11.57% (annual) | The median listing price of a Collier County property was $892,000 in March 2023. The year-over-year (YOY) growth has been 6.8% |
| The median time for a home to sell is 44 days | The number of days a house remains on the market has been on an increasing trend, which indicates that buyers are starting to exert more influence over the prices |
| The rate of home ownership is 74.4% | Almost three-fourths of the residents own their homes, and the rest rely on rentals. Single-family homes and condos are the most popular rental options |
*Acquired from the latest numbers available on Redfin, World Population Review, and Naples News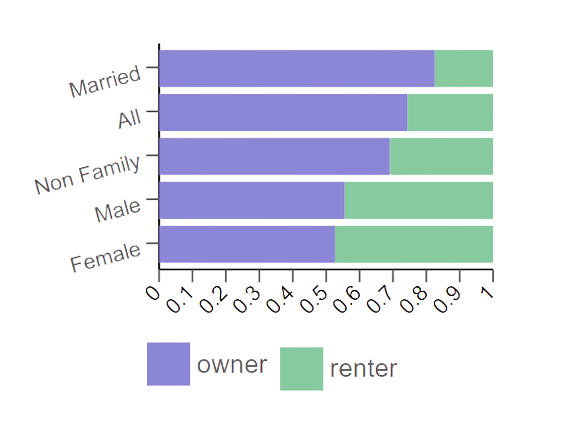 Fig: Owner-renter ratios for different demographics in Collier County, FL
Source: World Population Review
Experts predict that 2023 and the coming years are going to favor more investor buyers in the Collier County market.
At Hard Money Loan Solutions, we offer refined trends relevant to your investment preference. Talk to our veteran lenders at (855)-244-2220 for honest guidance!
Investor Groups Relevant to Collier County, FL
You won't find any significant investor support group privy to Collier County. Luckily, you can tap into the networking pool of several other Florida-based groups—summarized in the following table:
| | | |
| --- | --- | --- |
| Investor Association | Meetings | Paid Membership |
| Southwest Florida Real Estate Investment Association (SWFL REIA) | Third Wednesday of every month | Yes |
| | First or second Tuesday of every month | Yes |
| | Third Tuesday of every month | Yes (the first meeting is free) |
| | Multiple events every month | Yes |
| | Regular Wednesday meetings (can be online) | No (you must place a request to join the online group, though) |
You can also explore the Collier County Chambers of Commerce for additional resources.
Expanding Your Portfolio? Investment Potential Beyond Collier County
The Florida real estate market is a beast right now, and it's the best time to expand your investments in the state. Here are some top locations to consider:
Note: All submitted information is kept in strict confidence and used solely for the purpose of obtaining a hard money loan and/or bridge loan. We do not share your information with any third parties without your consent.
Use our quick-start application below to begin the process. Once received, we will contact you via phone to verify your interest and to gather a few more details: