LEE COUNTY, FL | HARD MONEY LOAN SOLUTIONS
HARD MONEY LOAN SOLUTIONS FOR FORT MYERS & LEE COUNTY, FL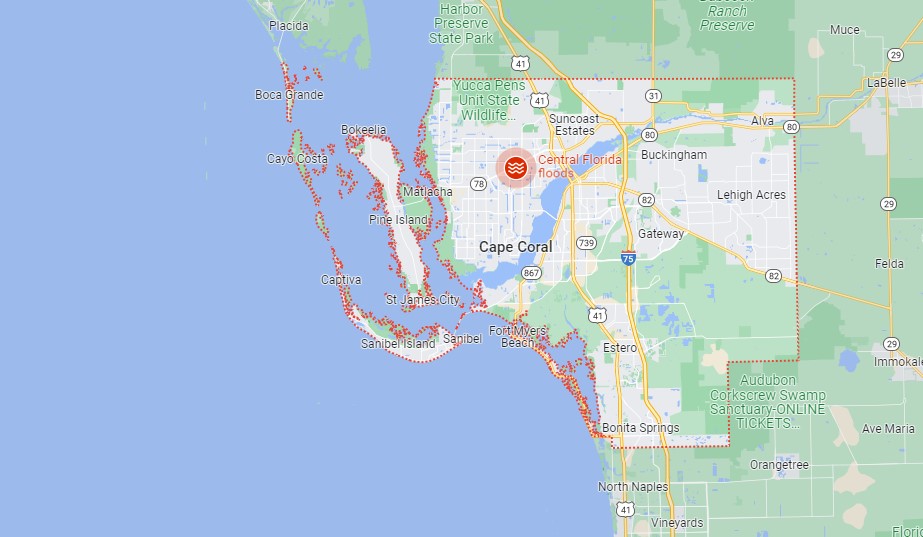 Lee County is often seen as the economic center point of all southwest Florida counties. It's the second-fastest growing county in the state and a strategic location to move or invest in. The problem is that the market is competitive, and traditional banks usually fail to provide timely mortgages.
If you're worried about funding logistics for your next real estate project, we got you! Hard Money Loan Solutions (HMLS) can help you secure your desired Lee County property at top speed—no extensive income checks or paperwork hurdles!
We're dependable and rated 5 stars—call HMLS today to get transparent and legally compliant hard money loans for purchase, refinance, construction, and other substantial projects!
Bridge and Hard Money Loans in Lee County, Florida
Investors in Lee County and Fort Myers have to cope with area-specific challenges that banks often ignore in their guideline-heavy screening process. Hard Money Loan Solutions (HMLS) serves as a flexible local lender to anyone looking to navigate the market with ease. We understand the niche market and offer bridge and hard money loans to satisfy the client's needs. Our loans are:
Short-term

Custom-designed

Fast-approved

Reasonably priced (with no hidden costs)

Modifiable
The primary determining factor of HMLS loans is the value of the collateral (equity component) or the likelihood of profit. We don't ask for credit reports, bank statements, or income proofs, which reduces the paperwork burden for both parties. Foreign nationals can also enjoy our funding at standard rates! Go through our basic lending parameters:
Loan size

—$100,000–$50,000,000+

LTV

—Up to 70%

Tenure

—Up to 3 years

Interest rates (fixed)

—9.99%–12%

Origination

—2% (or points)

Closing

—3–14 days

Retainer fee

—$1,500

Amortization

—No (interest-only payments)

Prepayment penalty

—No (for settlements after 6 months)
Our team offers free consultations relevant to the Lee County and Fort Myers housing markets and works with clients to minimize costs/maximize profits. Call us at (855)-244-2220 for immediate funding solutions!
HMLS Loans—Eligible Properties and Loan Types
We fund both owner-occupied and investment properties, including vacation homes, hotels and motels, condos, single- and multi-family units, apartments, restaurants, and land. If you have a special structure in mind, call us, and we'll figure out the specifics.
HMLS loans can facilitate projects of any scope or budget. Our popular products include:
Purchase loans

Refinance and

cash-out refinance

loans

Mezzanine solutions

REO/foreclosure loans
Our underwriting team can fund unstabilized properties or deals rejected by top lenders as well—call us today to get started!
Lee County, FL—Housing Market Drivers
Lee County has people moving in from within and outside Florida every year. Its cities support decent lifestyles for middle- to low-income groups, and the housing prices work out for most people. The county's population has increased significantly since 2014, making it a great place to put your money in.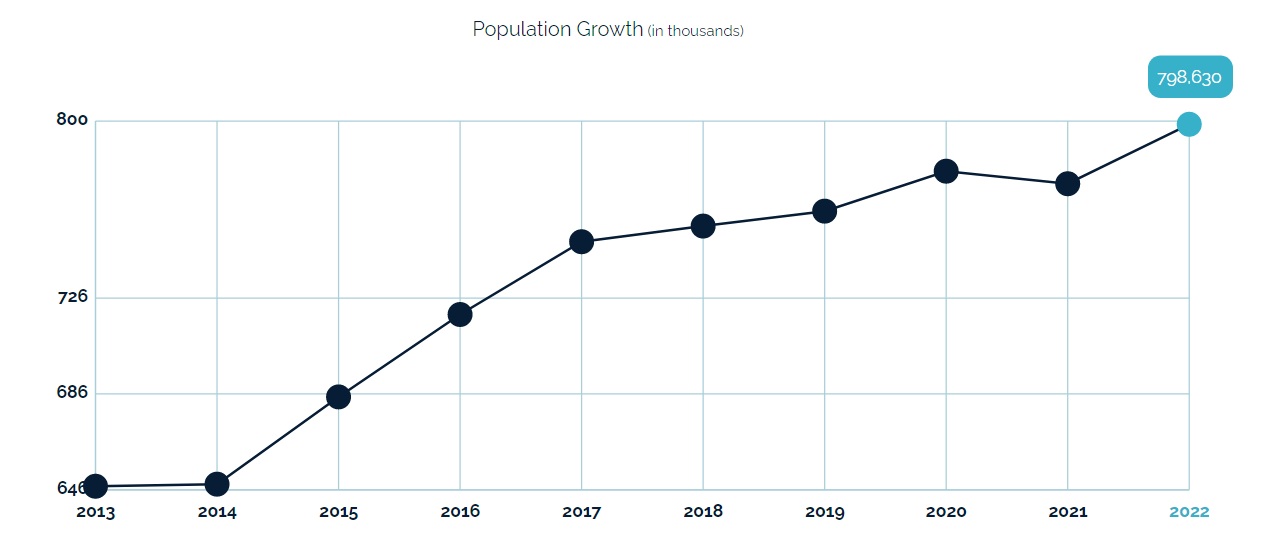 Source: Lee County Business
A lot of the growth is attributed to an increase in job opportunities and the influx of students in Florida Gulf Coast University (FGCU), both indirectly feeding into the rental market. The presence of quality schools and higher educational institutions makes Lee County an ideal place for raising kids, which in turn attracts more resident homebuyers.
Lee County is expected to retain a stable housing market in the coming years because of factors like:
Less-crowded beaches

Warm climate with pleasant winters

Upscale nightlife (especially in the metro Cape Coral-Fort Myers areas)

Exciting baseball opportunities

Planned communities (attracts many retirees)

Low unemployment rate (

around 2.7%

, which is lower than the national average)

High home appreciation potential
Housing Market Overview—Stats Every Lee County Investor Should Know
We have compiled some current trends to guide your Lee County investments:
| | |
| --- | --- |
| Data* | Interpretation |
| The yearly increase in the median selling price of homes | The current median selling price of a home in Lee County is $400,000, up by 5.3% compared to last year. Beachfront and luxury homes command the most stable pricing. The area hardly suffers from negative growth |
| Listed homes take 28 days to sell on average | Houses sell fast, often within a month. The sale-to-list price ratio is a stellar 100%. While it's a promising situation for sellers, buyers need to act quickly to call dibs on their favorite properties |
| Over 71% of the residents own their homes | According to 2022 figures, the owners-to-renters ratio in Lee County is 71.57%–28.43%, so there is a healthy balance between both markets |
*Acquired from the latest reports available on Redfin and Lee County Economic Development
The team at Hard Money Loan Solutions is privy to local trends and can give you more deal-specific insights. For example, certain areas in the county have high storm risk, which improves the potential for homes designed to withstand hurricanes. Reach out at (855)-244-2220 to consult with our experts!
Investor Support Groups in Lee County, FL
If you want to keep up with updates in the real estate space in Lee County, the following groups/organizations can help:
If you're a property developer, you can access Lee County development maps available on the Geographic Information System (GIS) portal of the county website.
Getting in touch with Hard Money Loan Solutions is also a great choice for seeking direct local support. We are well-connected industry veterans and can help you with multiple facets of property transactions. Contact us at (855)-244-2220 to get handy real estate advice!
Investment Opportunities Beyond Lee County, FL
Check out some of the hottest areas around Lee County for capital growth opportunities:
Note: All submitted information is kept in strict confidence and used solely for the purpose of obtaining a hard money loan and/or bridge loan. We do not share your information with any third parties without your consent.
Use our quick-start application below to begin the process. Once received, we will contact you via phone to verify your interest and to gather a few more details: