BROWARD COUNTY, FL | HARD MONEY LOAN SOLUTIONS
HARD MONEY / BRIDGE LOAN SOLUTIONS FOR FORT LAUDERDALE AND ALL OF BROWARD COUNTY, FL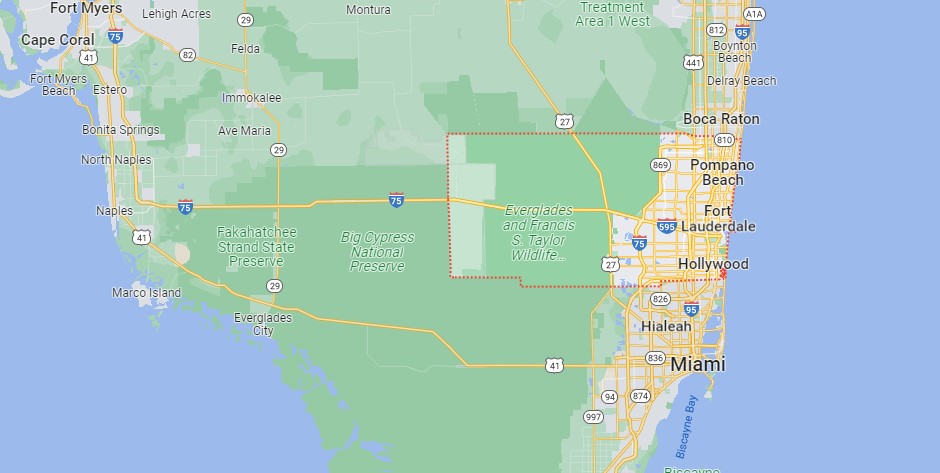 If you're considering investing in a property in Fort Lauderdale but have trouble securing conventional financing, getting a hard money loan may be the answer to your prayers. Hard Money Loan Solutions (HMLS) is a Florida-based hard money lender that provides quick and effortless funding tailored to a customer's specific needs. 
Get a fast hard money loan in Fort Lauderdale for various types of real estate projects, such as a single or multi-family unit purchase, construction or reconstruction, and real estate acquisition.
Bridge and Hard Money Loans in Fort Lauderdale
Investing in real estate projects is not an easy feat as you typically have to secure fast funding and establish flexible payment terms that will cover unforeseen expenses. Most banks and lenders prolong the process with unreasonable paperwork demands, strict qualifying conditions, and rigid payment terms.
Hard Money Loan Solutions does the opposite—we are dedicated to enabling our customers fast and unrestricted access to funds and hasty completion of their projects. Our goal is to ensure the success of your venture by offering a loan product and establishing payment terms according to your specific circumstances. Our hard money loans cover a wide range of projects in Ford Lauderdale, including:
Single-family units

Multi-family units

Real estate purchases

Short sales

Construction loans

REOs

Foreclosure properties

Unique projects (contact us)
We base our funding decisions on the asset serving as collateral, not your personal finances, tax returns, credit scores, or bank statements. The entire application, approval, and processing are handled in-house, allowing us to provide funds to our customers in record time. Here is the summary of loan terms offered by HMLS for completing your real estate project in Fort Lauderdale:
Loan amount—$100K–$50M+

LTV—Up to 70% of the asset value or purchase price (whichever is lower)

Term—From 1 to 3 years

Interest rates—9.99%–12%, depending on LTV (the lower LTV, the lower the rate)

Origination fee—2 points

Rate type—Fixed

Closing—Between 3 days and 2 weeks

Amortization—Interest only

Retainer fee—$1,500
If you are interested in getting the best terms for your real estate investment in Fort Lauderdale, contact us at (855)-244-2220.
What Drives the Fort Lauderdale Real Estate Market
Fort Lauderdale is the leading force in many areas, making real estate investments in the city worthwhile. Education is at a high level thanks to top-ranking schools in the area, with over 39% of citizens having a Bachelor's or higher degree. When it comes to the economy, tourism and the travel-related industry are strong, aided by the warm weather and the proximity of the Atlantic ocean. Other areas Fort Lauderdale thrives in are accommodation and food services, health care and social assistance, retail trade, and professional, scientific, and technical services.
Fort Lauderdale's job market is growing at a rate of about 2% a year, promising to surpass the national state average of 33% over the next decade.
Housing Market Overview for Fort Lauderdale
The Fort Lauderdale housing market is competitive, marking a significant jump in sales prices in 2023 compared to the previous year. Check out the most interesting housing market facts regarding this sought-after living destination:
| | |
| --- | --- |
| Fact | Explanation |
| The Fort Lauderdale housing market is hot | Homes in Fort Lauderdale sell in about 64 days, while hot properties go in as few as 31 days for around the list price |
| It Is a sought-after destination for movers across the U.S. | Most homebuyers interested in relocating to this city come from New York, Boston, and Washington. Fort Lauderdale is also a popular destination for movers from Chicago, Los Angeles, Philadelphia, San Francisco, Seattle, San Diego, and Detroit |
| It is a bikeable area with top-rated schools | Biking is a commonly used and preferred method of transportation in Fort Lauderdale, ensuring safer streets, more economic benefits, and increased home values. Schools in Fort Lauderdale are high-rated, with parents and students complimenting dedicated teachers, excellent academics, diverse programs, and cooperative administration |
As you can see, Fort Lauderdale is trending, and we at Hard Money Loan Solutions are here to present the opportunities, advise you on current market trends, and help you make smart investment decisions. Call us today at (855)-244-2220 and get fast funding for a real estate investment in this trendy area!
The information about the latest housing trends in Fort Lauderdale was obtained from Redfin.
Beyond Hard Money Loans in Fort Lauderdale—Get Involved in the Real Estate Investor Associations in Florida
Investing in real estate involves more than securing fast and effortless financing. If you are serious about going into the real estate business, there is no better place to advance your game than a Real Estate Investor Association (REIA). We encourage our borrowers to join these associations for useful networking and business opportunities. 
The most popular REIAs serving Fort Lauderdale and the southeast areas of Florida are:
REIAs can help you connect with fellow professionals and build a solid support system necessary for navigating the competitive Fort Lauderdale real estate market. Hard Money Loan Solutions is there to ensure your projects end in success by offering purchase, refinance, construction, bridge, and other types of loans for commercial or residential properties. Contact us today at (855)-244-2220 to get a tailor-made deal in record time!
Hard Money Lender Fort Lauderdale—Other Real Estate Opportunities
Hard Money Loan Solutions offers helpful real estate info regarding other types of loans or Florida cities you might be considering:
Note: All submitted information is kept in strict confidence and used solely for the purpose of obtaining a hard money loan and/or bridge loan. We do not share your information with any third parties without your consent.
Use our quick-start application below to begin the process. Once received, we will contact you via phone to verify your interest and to gather a few more details: