FORT LAUDERDALE, FL | HARD MONEY LOAN SOLUTIONS
Hard Money & Bridge Financing Solutions For The Greater Fort Lauderdale Area
Hard Money Loan Solutions in Fort Lauderdale, FL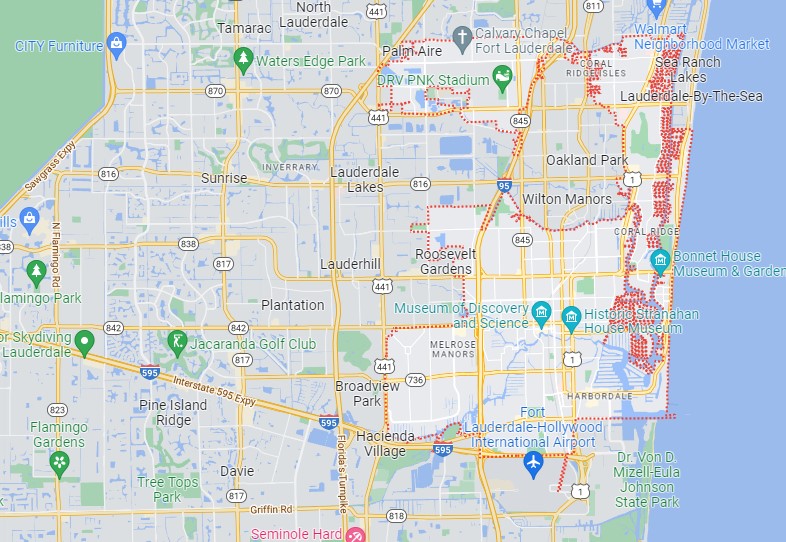 Fort Lauderdale is a major city in Florida with a thriving real estate market. Whether you are searching for a residential house to fix and flip or a commercial property to purchase, the real estate you want is available in Fort Lauderdale. The market is competitive, however, so if you want to buy properties, you need the right financing so that you can snatch them up as soon as they become available. The bridge and hard money loans offered by HML Solutions are competitive and designed to help you afford to make new investments without relying on the sale of an existing property to get the funding you need.
Terms for Hard Money Loans
As the financial industry continues to evolve, many companies are raising their requirements for hard money loans. Many of the financial solutions are smaller than the amount you need to turn your investment into a profit. This makes it difficult to find a hard money loan that meets your needs. Unlike other financial companies that focus on credit history to determine if you are eligible for a hard money loan, HML Solutions looks at how you manage your money. You will qualify for the following terms if you can show solid documentation of how you plan to turn your investment into a profit.
Interest-only amortization
Loan periods of one to five years
Interest rates starting at 6.99% and capping out at 12%
No prepayment penalties
Loan amounts of up to $50 million
No additional fees
Up to 75% LTV
Closings in one to two weeks
Benefits of Hard Money Loans
Because commercial real estate projects vary so widely in terms of size and scope, it is impossible to create a single financial solution that accommodates every need. HML Solutions understands the importance of customizing a loan solution to meet your individual needs. Instead of offering a standard hard money loan to you, we will tailor a financial solution so that it is appropriate for the scope of your project. This approach ensures that you receive the exact funding you need to make your investment a success.
To make sure you receive a loan that is beneficial for your project, we work directly with you through every set of developing a customized financial solution. We want to make sure that you are never left with too little money to turn your investment into a profit. We also want to give you a little padding in terms of financing so that you can afford unexpected expenses, but we do not want to provide you with a huge loan that you do not need. Our experience in the Fort Lauderdale real estate market allows us to find a loan solution that meets your specific needs.
Get Started Today
If you want to turn a profit on commercial property investments, having access to customized financial solutions is a huge benefit. HML Solutions is experienced with the various types of properties that are available in Fort Lauderdale, If you are interested in obtaining a hard money loan so that you can make multiple real estate investments, contact us today.
Contact us today for a free consultation and get started with a loan process that often closes within 10 days.


For super quick service, fill out the form on this page. We'll do an immediate review, then we'll contact you right away to begin your hard money loan or bridge financing process.
Note: All submitted information is kept in strict confidence and used solely for the purpose of obtaining a hard money loan and/or bridge loan. We do not share your information with any third parties without your consent.
Use our quick-start application below to begin the process. Once received, we will contact you via phone to verify your interest and to gather a few more details: