PALM BEACH COUNTY, FL | HARD MONEY LOAN SOLUTIONS
WEST PALM BEACH, FL — HARD MONEY LOANS & BRIDGE FINANCING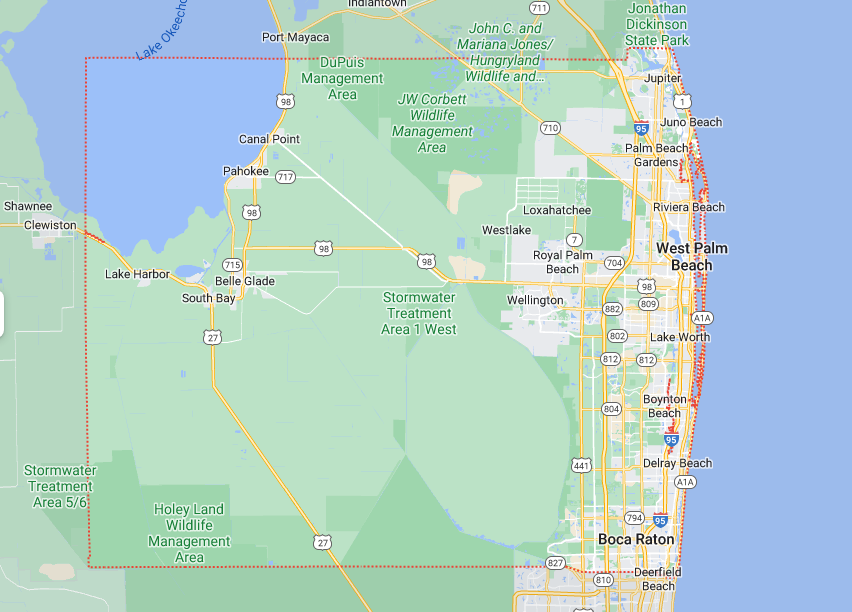 Bridge loans in Palm Beach are a superb form of temporary financing, provided you know where to find the best and most favorable deals. Hard Money Loan Solutions (HMLS) is at your service if you're looking for a no-nonsense procedure, professional approach, and fast funding.
Don't keep your Palm Beach real estate opportunity on hold—get funded within a couple of days with an HMLS bridge loan for commercial and residential properties.
Bridge and Hard Money Loans in Palm Beach, Florida
The housing market in some Palm Beach areas—e.g., West Palm Beach— can get pretty competitive, making bridge loans regularly sought after by homebuyers and real estate investors. A bridge loan is a type of temporary financing that helps you get immediate cash flow so you can fund a deal and secure a property before your competitors who use traditional financing. 
This is where the Hard Money Loan Solutions (HMLS) group comes in! At HMLS, we help you secure the funding for your project—be it a real estate purchase, construction, or a unique project—fast and with no hassle. Some of the advantages of working with us include:
Flexibility

—We are aware that no two projects (or circumstances) are alike, so we tailor our offerings based on the client's needs. We are also open to discussing unique projects and revising the payment terms to avoid delays

Commitment

—Once your application is approved, you can rest assured that we won't back out of the deal

Speed

—Compared to other lenders in the industry, we cut the approval and funding time in half

Transparency

—At HMLS, we are fully transparent throughout the process, so you'll know what you're getting out of the deal from the very start. You can also rest assured that there are no hidden junk fees, saving you thousands of dollars
Lending Terms
Keep in mind that HMLS doesn't base the decision to loan on your finances, credit score and history, or bank statements—only on the collateral.
Take a look at bridge loan terms offered by HMLS for your Palm Beach real estate projects:
Loan amounts

—$100K–$50M+

Terms

—1–3 years

LTV

—Up to 70%

Rate type

—Fixed

Closing time

—3 days–2 weeks

Origination fee

—2%

Amortization

—Interest only
Want to avoid excessive paperwork and fund your project without delays? Contact HMLS at (855)-244-2220 to secure a bridge loan in Palm Beach fast!
What Drives the Palm Beach Real Estate Market
Even with the widespread slowdown in the real estate market, sunny Florida continues to lure both homebuyers and investors—especially the Palm Beach area.
During the pandemic, the county became the most popular area to relocate to—and it still remains that. The Palm Beach market remains strong, and it's mostly due to low taxes, optimal weather conditions, and endless outdoor activity opportunities—an enticing combination appealing to everyone.
The School District of Palm Beach County is the fifth-largest school district in Florida and the tenth-largest public district in the U.S. It's one of the only two Florida districts that's earned an "A" letter rating. There are several colleges and universities the county prides itself on, including Palm Beach Atlantic University, Palm Beach State College, Florida Atlantic University, etc.
The county's economy is mostly powered by tourism, agriculture, and construction, although certain areas (e.g., West Palm Beach) also thrive on manufacturing electronic and electrical equipment, furniture, and jewelry.
Palm Beach County is said to be one of the nation's wealthiest counties, with a growing and thriving economy. It boasts per capita personal income nearly 50% higher than state and national averages.
Housing Market Overview for Palm Beach County
While the county's housing market is not the most competitive out there (aside from certain areas), the beginning of the year has brought some significant jumps in sale prices—13.5%, compared to the previous year.
Take a look at some interesting facts about the housing market in this popular relocation destination:
| | |
| --- | --- |
| The Palm Beach County housing market is somewhat hot | The competitiveness of the Palm Beach County housing market varies from one city to another, but it's mostly somewhat competitive, with average properties selling in 50–60 days and hot properties going pending in around 30 |
| Palm Beach County is a sought-after location for movers across the U.S. | The county has become one of the most popular relocation destinations when the pandemic started, and that hasn't changed much. Most of the homebuyers interested in moving to Palm Beach County areas are from New York, followed closely by Washington and Boston |
| It has top-rated schools and an "A" rated school district | The GreatSchool's Summary Rating calculation (consisting of four major school-themed ratings: equity, test scores, college readiness, and student/academic progress) shows that Palm Beach County offers great education—there are elementary, middle, and high schools with 10/10 ratings |
With a housing market that is somewhat competitive, good schools, and even better economy, buying a property in Palm Beach County makes a great real estate opportunity.
Call HMLS today at (855)-244-2220 and get fast funding for property investment in this trendy area!
The information about the latest housing trends in Palm Beach County was obtained from Redfin.
Expand Your Network—Join Real Estate Associations in Palm Beach County
Being in the real estate industry is not just about finding the right lender and securing financing. If you really want to commit to the property investment game, the best place to start is the Real Estate Investors Association (REIA).
Here are the two most popular REIAs within Palm Beach County:
Palm Beach REIA

—Palm Beach Investors Association helps new investors connect with others from the industry and become educated and motivated. There are no events you can currently attend, but you can sign up to work with them via the online

form

Broward, Palm Beaches & St. Lucie Realtors

—The well-known Realtor Association working throughout South Florida enables its members to conduct business ethically, professionally, and profitably. The Association hosts a number of meetings, seminars, and classes (both virtual and in person), and you can find them all in the

calendar

on their website
Getting involved in the community through REIAs can help you immensely in navigating the Palm Beach County real estate market. Once you make a decision, Hard Money Loan Solutions will be there to help you secure funding fast and with no fuss.
Call us at (855)-244-2220 to get a tailor-made deal for your upcoming project!
Useful Resources for More Florida Real Estate Opportunities
We have compiled a list of useful articles with information about different real estate opportunities across Florida:
Note: All submitted information is kept in strict confidence and used solely for the purpose of obtaining a hard money loan and/or bridge loan. We do not share your information with any third parties without your consent.
Use our quick-start application below to begin the process. Once received, we will contact you via phone to verify your interest and to gather a few more details: