BOYNTON BEACH, FL | HARD MONEY LOAN SOLUTIONS
Hard Money & Bridge Financing Solutions For The Greater Boynton Beach Area
BRIDGE LOANS AND HARD MONEY LOANS IN BOYNTON BEACH, FL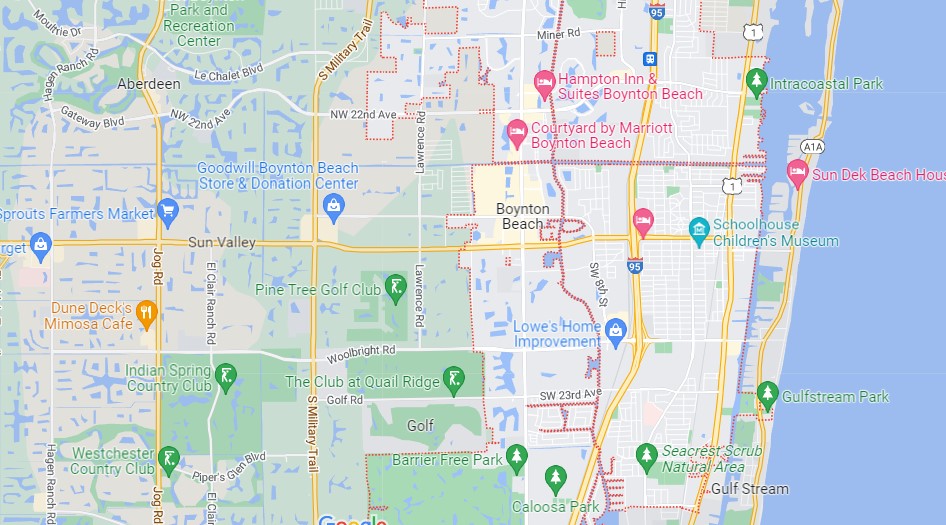 Boynton Beach's old Florida charm makes it one of the most lucrative—and competitive—real estate markets in the state. If you're planning to make one or more property investments in the hot coastal city, Hard Money Loan Solutions (HMLS) can help you charge forward with full financial confidence!
HMLS is a 5-star-rated hard money lender based in Florida. We make private cash accessible to investors and homebuyers within days, allowing them to make attractive cash offers or move projects ahead—no heavy paperwork or bureaucratic checks involved!
Call us for seamless loans at fair pricing—we have purchase, construction, fix-and-flip, fix-to-rent, refinance, rehab, and many other programs!
Asset-Based Interim and Hard Money Financing in Boynton Beach, Florida
Whether it's real estate transactions or construction projects, they're derailed without upfront financing. Hard Money Loan Solutions (HMLS) understands the fast-paced nature of the Boynton Beach market and delivers efficient funding packages custom-tailored for clients.
Unlike banks that are restricted by inflexible federal lending guidelines, private lenders like us enjoy greater autonomy in terms of lending criteria and paperwork exercises. At HMLS, our underwriting is straightforward and laser-focused only on two aspects:
Collateral value

Project profitability (or repayment logistics for owner-occupied properties)
We can get you the perfect loan regardless of your credit score, foreclosure history, real estate experience, or bank balance. Our loans are also available to applicants who are self-employed or foreign nationals. We finance Boynton properties within these limits:
Loan amount

—$100,000–$50,000,000+

LTV

—Up to 70%

Tenure

—Up to 3 years

Interest rates

—9.99%–12%, fixed

Origination

—2 points

Closing

—3 days to 2 weeks

Repayment

—Interest-only + balloon settlement

Prepayment penalty

—No

Retainer fee

—$1,500

Eligible properties

—Single/multi-unit homes, condominiums, apartments, townhouses, malls, hotels, commercial-zoned properties, special structures, etc.
We keep our pricing competitive and remove unreasonable junk elements like upfront or processing fees. Our funding process takes ten days on average but can be expedited for emergencies. Reach out at (855)-244-2220 for direct lending services!
Why HMLS is the #1 Boynton Beach Private Lender
HMLS is backed by a team of successful entrepreneurs and professional lenders with 20+ years of experience. They are privy to the city's real estate potential and challenges and provide financial consultancy for free. At HMLS, you can also acquire funding for complex situations rejected by traditional lenders.
We're flexible in-house lenders open to loan modifications and alternate repayment strategies. We offer a wide array of products, including new construction, cash-out refinance, and land loans. Transparency is our specialty—call us, and we'll confirm if we can deliver the funding you desire.
What Makes Boynton Beach an Investment Hotspot in Florida?
Boynton Beach is more than a pretty beach town with a sunny disposition. The area has a population of over 80,000, making it one of the larger communities in Florida. The housing market is a mix of mid-range homes and luxury beachfront villas suitable for couples, families, and retirees. Investing in the city's senior-friendly apartment and condo communities can also be a savvy choice.
What makes Boynton Beach a stable housing or investment prospect is the promise of a balanced quality of life. The local community is ethnically-diverse and well-educated. The job sector is flourishing thanks to abundant opportunities in healthcare, retail, management, dining, and tech fields. Boynton's rich nightlife, culture, and wildlife also add value to the area's tourism sector.
The city's housing market volume is dominated by single-family homes and apartment complexes, but a majority of the homes are aging, making it a welcoming market for house-flipping and construction projects.

Source: NeighborhoodScout
Ready to materialize a growth-intensive investment? Call Hard Money Loan Solutions at (855)-244-2220 to complete your Boynton Beach purchase! 
Boynton Beach, FL—Housing Market Statistics and Trends
Check out some recent trends in the Boynton Beach real estate space:
| | |
| --- | --- |
| Data* | Interpretation |
| The early-2023 median sale price is up by 15.1% compared to last year | The housing prices in Boynton Beach are on a healthy upward trend. Experts say the market is best for investments for 1+ years to see substantial growth |
| 80% of resident home buyers choose to stay within Boynton Beach | Boynton Beach has a low relocation rate as most local home buyers upgrade to better properties within the city. 60% of the city households are owner-occupied |
| Rental prices have risen exponentially since 2021 | The average rent for all types of structures has jumped since 2021, making rental investments highly lucrative |
*Collected from the latest reports available on Redfin and Zumper
Fig: Average rent in Boynton Beach, FL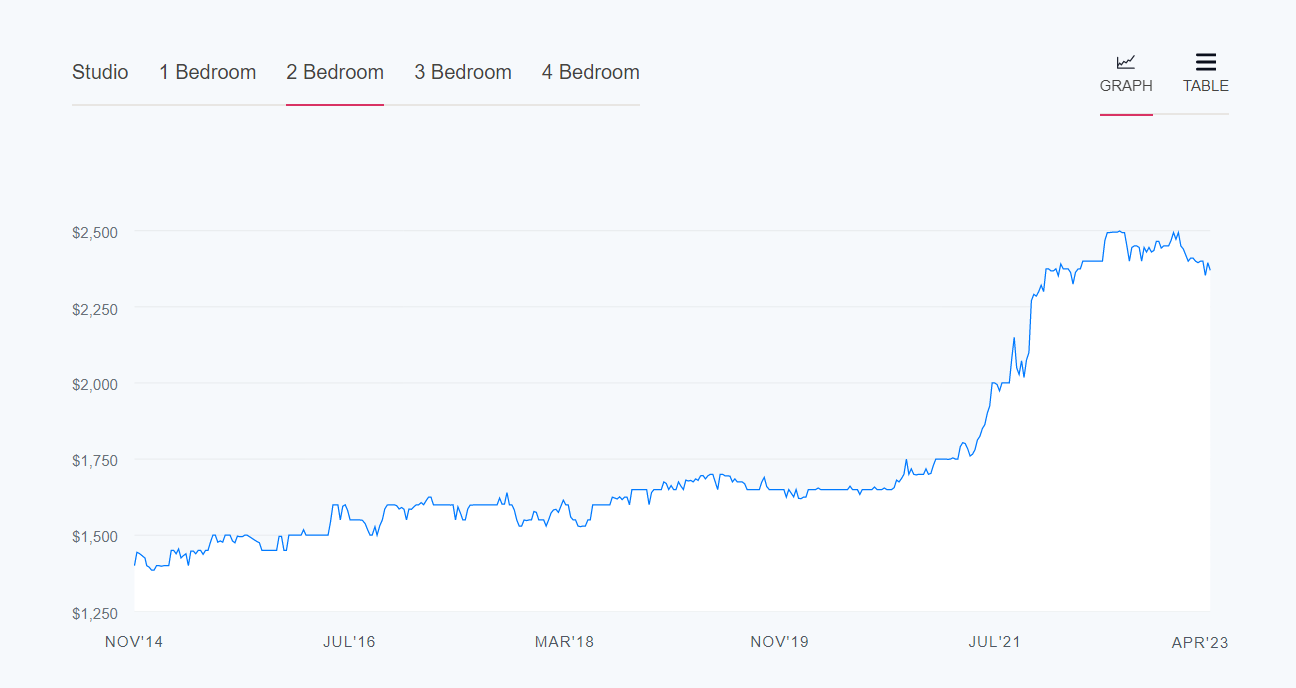 Source: Zumper
HMLS has access to live trends in the market. Let our analysts help you navigate your next investment—contact us at (855)-244-2220.
Supportive Investor Groups for Boynton Beach Real Estate
There are no investor groups specific to Boynton Beach at present, but you can expand your peer network with the following groups:
We can also help you expand your local real estate footprint—call HMLS at (855)-244-2220!
Healthy Investment Locations Beyond the Boynton Market
Florida is filled with exciting markets right now—use the table to explore your next conquest:
Note: All submitted information is kept in strict confidence and used solely for the purpose of obtaining a hard money loan and/or bridge loan. We do not share your information with any third parties without your consent.
Use our quick-start application below to begin the process. Once received, we will contact you via phone to verify your interest and to gather a few more details: