BOYNTON BEACH, FL | HARD MONEY LOAN SOLUTIONS
Hard Money & Bridge Financing Solutions For The Greater Boynton Beach Area
BRIDGE LOANS AND HARD MONEY LOANS IN BOYNTON BEACH, FL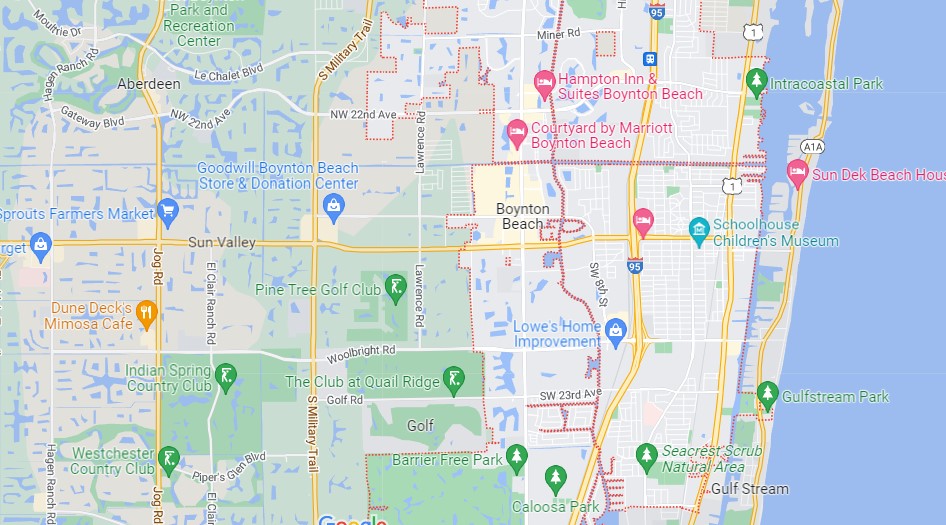 Boynton Beach, FL has a robust economy with many commercial project opportunities. Based on current trends, Boynton Beach is on track to continue growing. Perhaps you want to get in on the action but are in need of a bit of working capital to get going. Join the club, business people of all kinds are getting involved. Many of them are looking for financing just like you to begin projects and see them through to the finish line.
Here at HML Solutions, we provide Bridge and hard money loans for people like you. We are able to finance projects of almost any size in Boynton Beach, FL. Unlike most traditional lenders, we work directly with our clients. Our lending is specifically tailored to each project's particular needs. Our financing enables entrepreneurs and established business folks to capitalize on the moment and keep their commercial projects moving along.
MULTIPLE USES USING OUR FINANCING OPTIONS
At HML Solutions, we are well aware the each and every commercial project is different, especially in the details of financing requirements. Our motto is "Unique projects call for unique solutions". Based on that, each of our financing solutions is a customized, hand-in-glove fit for our clients in Boynton Beach, FL. Because of our in-depth knowledge of the Boynton Beach area, we are in a superb position to handle the financing of small-, medium- or jumbo-sized projects. We pride ourselves on fast, efficient, and friendly client service.
Here are a few of the project types that we can finance with our bridge loans and hard money loans:
Real Estate Purchases

Single-family residences

Multi-family properties

Construction financing

Foreclosure projects

Short property sales

Unique construction or real estate projects of most any kind
ADVANTAGES OF FINANCING WITH US
Almost all real estate and construction projects are dead in the water without up-front working capital. Working with traditional lenders may prove frustrating, especially if you need to close the deal fast. Here at HML Solutions, we are committed to offering fast, reliable, and flexible funding for your Boynton Beach project.
We're different. We don't get fixated on bottom-line numbers and drawn-out credit checks. Instead, we focus on the overall value of the property and assets involved in a commercial project. Because of this, we offer quite a bit of flexibility in our financing solutions. In addition, instead of farming them out, we process all loan requests in-house. Consequently, our clients receive their capital quickly and with highly competitive interest rates.
Our bridge and hard money financing for commercial projects in Boynton Beach, FL is characterized by:
Amounts of up to $50 million

Closings with 2 weeks or less

Rates generally within the 10 to 12 percent range

1- to 5-year terms

Interest-only amortization

No additional fees or prepayment penalties
CONNECT WITH HML SOLUTIONS
Our representatives are available to receive your call. You can get the financing process for Boynton Beach, FL projects started today or we can answer any additional questions that you may have. For even faster service, fill out the form on this page.
Contact us today for a free consultation and get started with a loan process that often closes within 10 days.


For super quick service, fill out the form on this page. We'll do an immediate review, then we'll contact you right away to begin your hard money loan or bridge financing process.
Note: All submitted information is kept in strict confidence and used solely for the purpose of obtaining a hard money loan and/or bridge loan. We do not share your information with any third parties without your consent.
Use our quick-start application below to begin the process. Once received, we will contact you via phone to verify your interest and to gather a few more details: