ST. PETERSBURG, FL | HARD MONEY LOAN SOLUTIONS
Hard Money & Bridge Financing Solutions For The Greater St. Petersburg Area
ASSET BASED LENDING SOLUTIONS FOR THE GREATER ST. PETERSBURG, FL AREA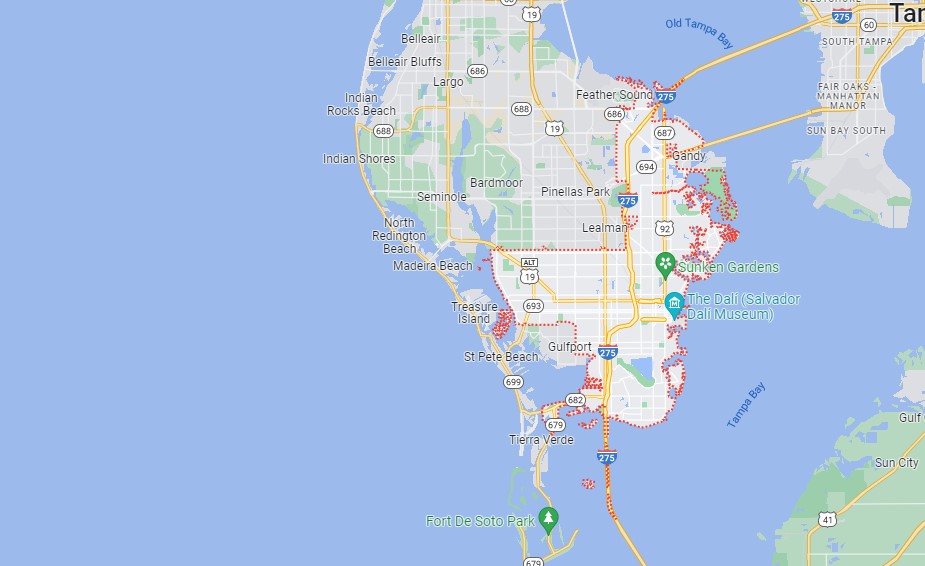 St. Petersburg, Florida, is known as the "Sunshine City," and it has a lot to offer. It has year-round warm weather and tons of shopping and dining options for all tastes & preferences, as well as world-class beaches that are ranked among the US' top ten. Furthermore, this city has exceptional outdoor activity opportunities where you can enjoy both swimming and boating on beautiful blue waters!
Here at Hard Money Loan Solutions for St. Petersburg, FL, we specialize in helping people who need short-term financing solutions for their real estate needs. We offer a wide variety of mortgage products, including hard money loans and bridge financing solutions to help meet all your needs. In addition, we provide many benefits to our clients such as no upfront fees, no points, fair interest rates (6.99-12%), quick closings (1-2 weeks), flexible underwriting standards (your credit score does not have to be perfect).
The Benefits of Bridge Financing
A bridge loan is a temporary financing product, typically used to fill the gap between "what you want and what you get". Bridge loans are often called short-term or interim financing. Some examples of when you would need a bridge loan include when you need to purchase a new property while waiting for another to sell or when you need to cover costs before you can place tenets in your new building.
The main benefit of bridge financing is flexibility. It allows you to get your hands on short-term capital quickly so that you can get things done. It can help you keep the cash flow for your business going and keep you from needing to seek partners or additional outside investors.
Hard Money for Commercial Property Investments
Commercial property investors have several different financing options to choose from when it comes time to purchase or renovate an investment property. Hard Money Loan Solutions offers products such as commercial hard money loans, bridge loans, and other lines of credit that can be tailored specifically for the investor's needs.
We specialize in short-term real estate lending, perfect for when you need funds quickly to take advantage of an opportunity. We will often approve a loan with no documentation or very little paperwork, making it easy to get the cash you need when you need it most. By working with us, you can be sure that you're getting the right loan for your investment property.
Why are Hard Money and Bridge Loans so Easy to Secure?
There are a few reasons why hard money and bridge loans are easy to secure. First, because traditional banks do not offer these products, there is less competition for the funds. This means that you can get approval more quickly than a conventional mortgage product.
Second, the underwriting standards for hard money and bridge loans are much more flexible than traditional lenders. This means that you don't have to have a perfect credit score to qualify for a loan.
Contact Hard Money Loan Solutions
If you're looking for a quick, easy way to get the financing you need for your next real estate investment, then contact us for hard money and bridge loans in St. Petersburg, FL, today. We offer a wide variety of products that can meet all your needs and we have years of experience helping people just like you. You won't be disappointed!
Contact us today for a free consultation and get started with a loan process that often closes within 10 days.


For super quick service, fill out the form on this page. We'll do an immediate review, then we'll contact you right away to begin your hard money loan or bridge financing process.
Note: All submitted information is kept in strict confidence and used solely for the purpose of obtaining a hard money loan and/or bridge loan. We do not share your information with any third parties without your consent.
Use our quick-start application below to begin the process. Once received, we will contact you via phone to verify your interest and to gather a few more details: