JACKSONVILLE, FL | HARD MONEY LOAN SOLUTIONS
Hard Money & Bridge Financing Solutions For The Greater Jacksonville Area
ASSET BASED LENDING SOLUTIONS FOR THE GREATER JACKSONVILLE, FL AREA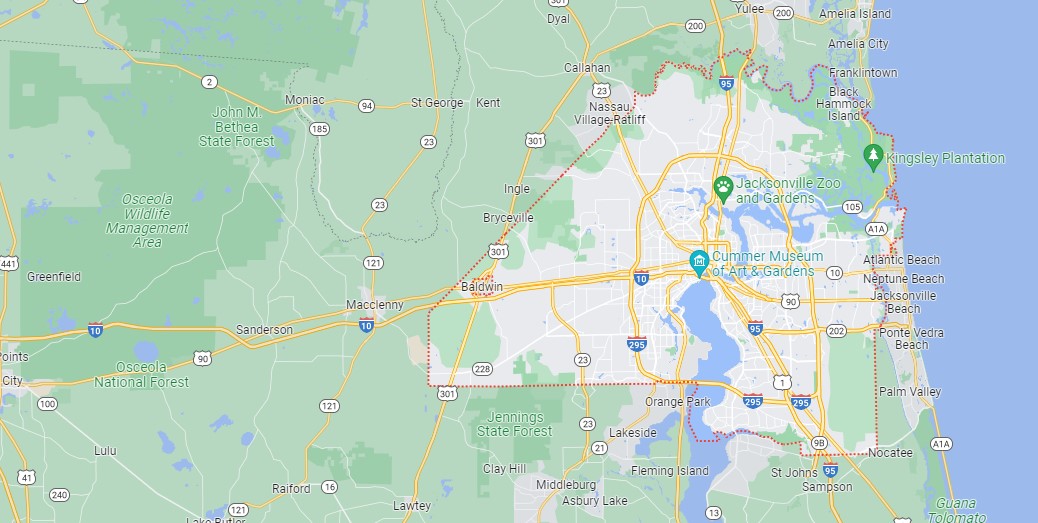 With over 890,000 inhabitants, Jacksonville is one of the most vibrant, exciting, and energetic cities in Florida. There is nothing that you won't find here: restaurants, cultural venues, entertainment, cinemas, theaters, and much, much more. The prime location, beauty, and energy of the city have made Jacksonville a sought-after location for investors and developers alike.
And, as the popularity of Florida increases, so will that of Jacksonville's too. Therefore, starting a business, investing in residential properties, or developing land now can be one of the smartest investments for many.
Finding the right deal can be tricky. That's why here at HML Solutions, we specialize in creating financing options that allow you to focus on the project rather than on the loan you would have to apply for. Thanks to our streamlined application process, you can obtain the funding you need within one to two weeks – no perfect credit score required!
How Do Hard Money and Bridge Loans Work for You?
There is not just one way to leverage our hard money and bridge loans. In fact, here at HML Solutions, we work with construction companies, healthcare clinics, small businesses, and large enterprises that require fast and reliable funding for their projects. Whether you are after a residential loan or a commercial real estate loan, HML Solutions can help you bring to life your project.
Here are some ways to make the most out of your loan:
Commercial premises such as office buildings
Residential investments, including single-family, multi-family, and senior living projects
Fix-and-flip opportunities
Large scale or high-value developments
Warehouse and storage properties
Specialized venues such as garages, labs, healthcare clinics, and hospitality sites.
What To Expect From Partnering With HML Solutions
Here at HML solutions, we understand that each situation is different, and you might require an ad hoc option to secure your property in Jacksonville, FL. That is why we work on a case-by-case basis, helping you better understand what loan option works best for your goals. Yet, from all of our packages, you can always expect:
LOAN AMOUNTS: $100K – $50M+

Maximum LTV 75%

TERMS: 1 – 3 Years

RATE TYPE: 10% – 12% fixed

AMORTIZATION: Interest only

CLOSINGS: 1 – 2 Weeks

ORIGINATION FEE: 2 Points

CREDIT CHECK: NO

INCOME VERIFICATION: NO
Get In Touch with HML Solutions Today and Secure Your Jacksonville, FL Property
Whether you have just started working with fix-and-flip projects or you are a navigated developer, HML Solutions has a financing option for every investor.
Naturally, your unique case requires specific terms that make it easier for you to focus on your business's process and growth rather than funding needs. Here at HML Solutions, we can help you find the right financing options, hard money loans, or bridge loans for your needs. Get in touch today to discover more.
Contact us today for a free consultation and get started with a loan process that often closes within 10 days.


For super quick service, fill out the form on this page. We'll do an immediate review, then we'll contact you right away to begin your hard money loan or bridge financing process.
Note: All submitted information is kept in strict confidence and used solely for the purpose of obtaining a hard money loan and/or bridge loan. We do not share your information with any third parties without your consent.
Use our quick-start application below to begin the process. Once received, we will contact you via phone to verify your interest and to gather a few more details: