NAPLES, FL | HARD MONEY LOAN SOLUTIONS
Hard Money & Bridge Financing Solutions For The Greater Naples Area
ASSET BASED LENDING SOLUTIONS FOR THE GREATER NAPLES, FL AREA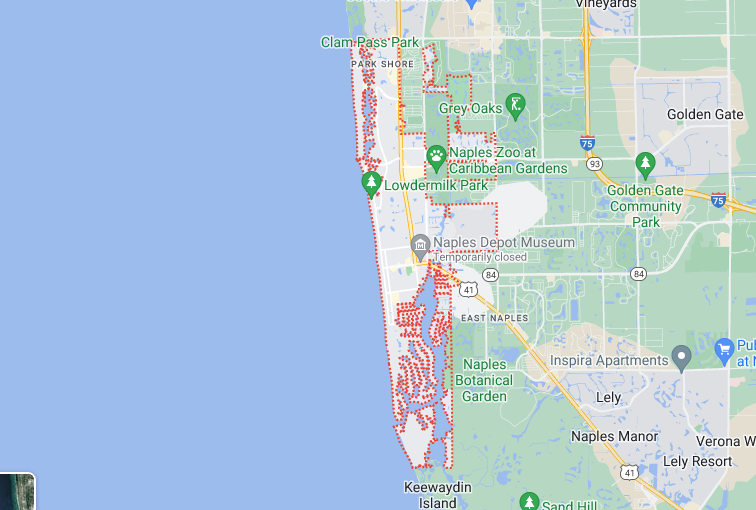 Naples is a prosperous city in Florida that is perfect during both the summer and winter. Residents love the beautiful beaches, the excellent shops, and the mild climate. This lovely city is perfect for any entrepreneurs in the area who are looking to boost their financial portfolio. Regardless of you being a first-time buyer or you're someone with loads of experience, HML Solutions has been helping people like you for years. With our hard money loan solutions, many business owners and developers have used our services to get assistance in investing in properties so their businesses can grow and thrive.
How to use Bridge and Hard Money Loans
Both bridge and hard money loans are often not given out by traditional lenders such as banks and credit unions. These are loans that you can receive quickly so you can get started on your investments. Our loans can be customized to match projects from a variety of sizes and properties. We understand that real estate is extremely time-sensitive. Traditional lenders tend to take too much time out in doing credit checks, waiting for appointments, and so much more.
Many investors choose HML Solutions because we are quick. Real estate can be very time-sensitive due to trying to capitalize on something very affordable, foreclosures, short sales, and so much more. Not everyone has time to wait for the extensive loan process, especially if they're wanting to invest.
Our loans work well for investors who are wanting to buy and operate both single and multi-family homes, with our residential loans, it's very possible. If you're interested in getting a business renovated or even start up a new construction project, commercial real estate loans are possible for that too. Even if you're someone who is wanting to dip their toes into investing for the first time, our bridge loans and hard money loans from HML Solutions are here and eager to help you out for your first business venture.
The advantages of using HML Solutions
It's crucial for any successful real estate project to have a reliable source of funding. If you don't have solid access to funding, this could cause you to deal with major delays in your construction, commercial project, or renovations you're trying to do.  Traditional lenders have a very lengthy process for getting a loan, this includes interviews and tedious credit checks. We understand that these are things that investors simply don't have time for. Every second counts when it comes to real estate investment.
Traditional lenders are also tightening their limits, and this makes it very difficult for commercial investors to meet the needs of their projects. We're committed to helping you but providing speedy service, flexibility, and efficient financing.  These are some of the benefits of securing your hard money or bridge loan through HML Solutions:
No hidden fees
Receive your funds as soon as one week
Low rate of interests
Interest-only amortization
Loan terms ranging from one to five years
Loan amounts ranging from $50,000 to $50 million
Access up to 75% LTV for the as-is value or purchase price
You can use our hard money loans and bridge loans on real estate projects such as:
Single or multi-family homes
Foreclosure properties
Short Sales
New Construction Projects
Renovations
REOs
If you'd like to get started today on funding your next project, you can get in touch with a member of our Naples HML Solutions finance team. We'll discuss your project, vision, and then tailor a loan that suits your needs from start to finish.
Contact us today for a free consultation and get started with a loan process that often closes within 10 days.


For super quick service, fill out the form on this page. We'll do an immediate review, then we'll contact you right away to begin your hard money loan or bridge financing process.
Note: All submitted information is kept in strict confidence and used solely for the purpose of obtaining a hard money loan and/or bridge loan. We do not share your information with any third parties without your consent.
Use our quick-start application below to begin the process. Once received, we will contact you via phone to verify your interest and to gather a few more details: