LAUDERHILL, FL | HARD MONEY LOAN SOLUTIONS
Hard Money & Bridge Financing Solutions For The Greater Lauderhill Area
Hard Money Loan Solutions in Lauderhill, FL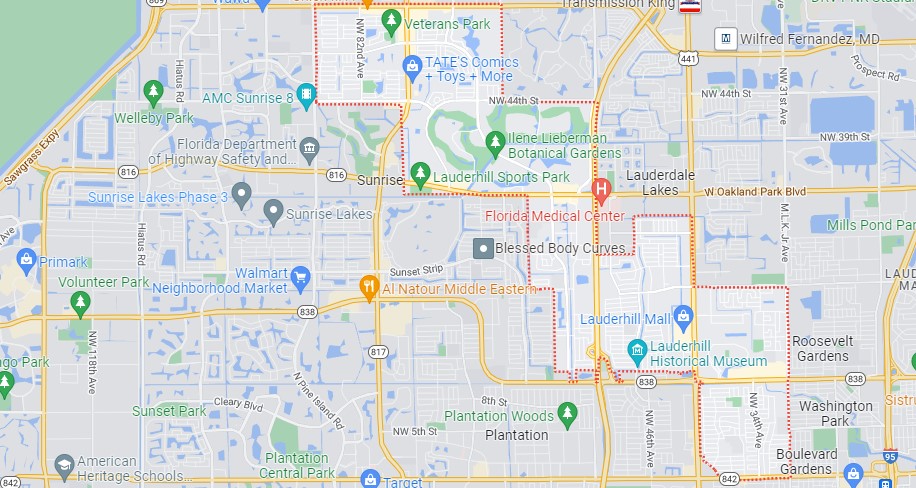 Lauderhill offers many opportunities for investment and success. These include commercial properties, business investments, new construction and more. If you want to take advantage of some of the opportunities presented to you in the area, HML Solutions may be able to help. We provide hard money, fix and flip, bridge and rehab loans to Lauderhill businesses and investors.
Hard Money Loans From HML Solutions
HML Solutions offers a variety of lending solutions. Unlike many traditional lending institutions, we work closely with each client to offer tailored financing. This includes the following loan types:
Hard Money: These loans move quickly and have flexible requirements. They are ideal for time-sensitive opportunities.
Fix and Flip: These loans are designed for flipping real estate. They include funding for your renovation costs.
Bridge: These loans bridge the gap between your current finances and a long-term loan. They are often used to cover down payments on properties.
Rehab: These loans are intended for properties that need serious rehabilitation. They are ideal for modifying or rebuilding existing structures.
Whatever your financing needs may be, we likely have a loan for you. Our team will help you find the right option to fit your requirements.
Benefits of Hard Money Lending in Lauderhill, FL
There are a lot of reasons to consider HML Solutions over other lenders. Our team knows the Lauderhill market well. We can provide in-depth insights into the area. Plus, we can recognize opportunities that other lenders may not fully understand.
Furthermore, we offer excellent terms on our hard money loans. These are some of the characteristics you need to know about:
LOAN AMOUNTS: $100K – $50M+

Maximum LTV 75%

TERMS: 1 – 3 Years

RATE TYPE: 10% – 12% fixed

AMORTIZATION: Interest only

CLOSINGS: 1 – 2 Weeks

ORIGINATION FEE: 2 Points

CREDIT CHECK: NO

INCOME VERIFICATION: NO
We will work closely with you to identify the right lending structure for your unique needs. Let us fuel the success of your next commercial project.
Commercial Property Investments in Lauderhill
These loans can be used for a wide variety of property types in the area. Although our loans are available for business investments as well, many clients use them primarily for real estate transactions.
Common transaction types include single family residents, multiunit properties, REOs, short sales, construction loans, foreclosed properties and other real estate purchases. Whatever your commercial investment needs may be, we can offer you the financing solutions to help make it happen.
Our solutions are structured around the value of the assets in question. Therefore, we can often offer more flexible requirements compared to lenders that focus on credit checks and bottom-line numbers. If the property you are interested in can qualify, you likely can too. This can help clients who want to move quickly on time-sensitive opportunities. Come to HML Solutions first to ensure that your commercial project can happen.
Contact the HML Solutions Team
Contact HML Solutions today. We will help you get started with hard money financing in the Lauderhill area. If you have a commercial project that you want to invest in, we are here to help.
Contact us today for a free consultation and get started with a loan process that often closes within 10 days.


For super quick service, fill out the form on this page. We'll do an immediate review, then we'll contact you right away to begin your hard money loan or bridge financing process.
Note: All submitted information is kept in strict confidence and used solely for the purpose of obtaining a hard money loan and/or bridge loan. We do not share your information with any third parties without your consent.
Use our quick-start application below to begin the process. Once received, we will contact you via phone to verify your interest and to gather a few more details: