OAKLAND PARK, FL | HARD MONEY LOAN SOLUTIONS
Hard Money & Bridge Financing Solutions For The Greater Oakland Park Area
Hard Money Loan Solutions in Oakland Park, FL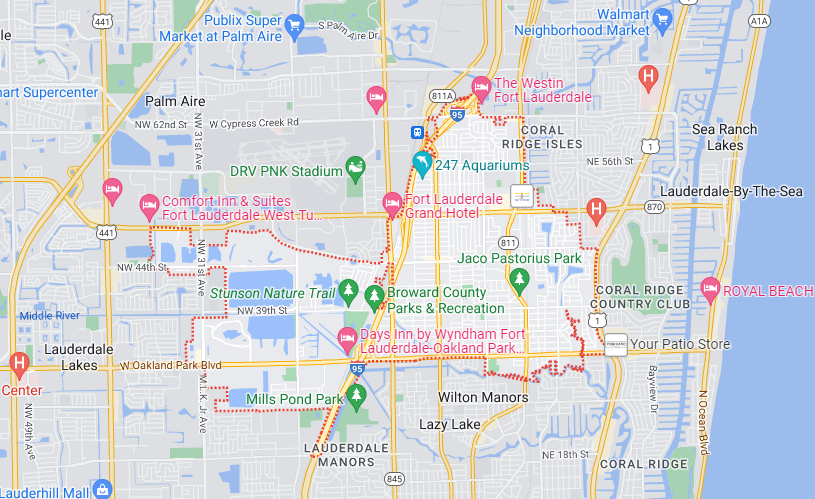 Oakland Park is a thriving city in Broward County, Florida. With a wide variety of commercial and residential properties, the real estate market is booming, and investors must be prepared to buy properties immediately when they hit the market or risk losing them. Many investors do not have the funs to buy an investment property without selling one they already own. Bridge and hard money loans can be a great solution. HML Solutions is committed to customizing hard money loans so investors can afford to take on new projects.
Hard Money Loans in Oakland Park, FL
There is no one type of financing that is beneficial for every investment. If you apply for traditional loans that come with standardized terms, you risk not getting enough money to finance your investment or having more funding than you need. Because we understand the need for unique financing to fund various types of investments, HML Solutions customizes every hard money loan to meet the needs of our clients. Our experience in Broward County real estate properties makes us a valuable partner for financing a wide variety of projects, including REOs, foreclosure properties, single-family properties, short sales and multifamily units.
When you apply for a hard money loan from us, you can expect us to work directly with you to customize a financial solution that is suitable for the size and scope of your project. We want our financial solutions to be as unique as your investment. This approach gives you the flexibility to turn any type of investment project into a profit.
Our Terms for Hard Money Loans
The financial industry has changed rapidly within the last decade. To qualify for loans from many lending companies, investors must have excellent credit histories. Even if they qualify for a loan, it may be much smaller than they need because many lenders are hesitant to hand out large loans due to the high risk of the changing market. HML Solutions has a different approach. We look at your plan for turning your investment into a profit and analyze how well you handle your money to determine approval for a hard money loan. You may qualify for the following terms if you have a strong plan of action.
LOAN AMOUNTS: $100K – $50M+

Maximum LTV 75%

TERMS: 1 – 3 Years

RATE TYPE: 10% – 12% fixed

AMORTIZATION: Interest only

CLOSINGS: 1 – 2 Weeks

ORIGINATION FEE: 2 Points

CREDIT CHECK: NO

INCOME VERIFICATION: NO
Contact us today for a free consultation and get started with a loan process that often closes within 10 days.


For super quick service, fill out the form on this page. We'll do an immediate review, then we'll contact you right away to begin your hard money loan or bridge financing process.
Note: All submitted information is kept in strict confidence and used solely for the purpose of obtaining a hard money loan and/or bridge loan. We do not share your information with any third parties without your consent.
Use our quick-start application below to begin the process. Once received, we will contact you via phone to verify your interest and to gather a few more details: