Whether you're investing in properties or have a real estate-based business, you need a reliable stream of funds to march ahead. Hard money loans fit right into the real estate lending space because they are flexible, asset-based products delivered with speed.
HardMoney Company is a longtime provider of hard money loans, primarily in Washington, D.C., Virginia, Florida, and neighboring markets. The private lender specializes in making real estate financing available to borrowers with a profit-making intent. Is the lender better than your average bank, or do you have more convenient options to choose from?
We have prepared this guide to cover the following areas:
Products and lending logistics at HardMoney Company
Service reviews of the lender
Its immediate competitors
HardMoney Company—Lender Overview and Available Products
HardMoney Company is a lender backed by solid private capital, allowing them to cater to real estate deals of all magnitudes. Compared to banks, the company primarily offers two benefits:
Low credit and income barriers—Like all hard money lenders, HardMoney Company focuses on the profitability of a deal, along with the probability of success. You can qualify for a loan with poor credit scores, although the lender won't allow borrowers to overextend themselves financially
Faster closing—Banks take 2–6 months to process loans according to federal guidelines, and the lag has become a major impediment for businesses. HardMoney Company caters to time-sensitive deals by servicing loans within 2–3 weeks
The lender currently handles all real estate funding scenarios as long as the asset in question is not the borrower's primary residence. You can reach out to HardMoney Company for broadly four types of loans:
Residential rehab loans
Bridge loans
Commercial Loans
HardMoney Company offers commercial hard money loans to facilitate investments in commercial real estate (CRE). The lending range for these products is typically between $100,000 to $5,000,000, although the company may consider higher limits for lucrative projects. You can apply the funds toward:
Purchasing or refinancing eligible commercial properties, such as:

Shopping malls
Student housing structures
Mobile home parks
Condos
Self-storage facilities
Restaurants

Rehabbing an existing commercial property
Bridging a temporary financing gap between two transactions
Meeting the working capital needs of a CRE business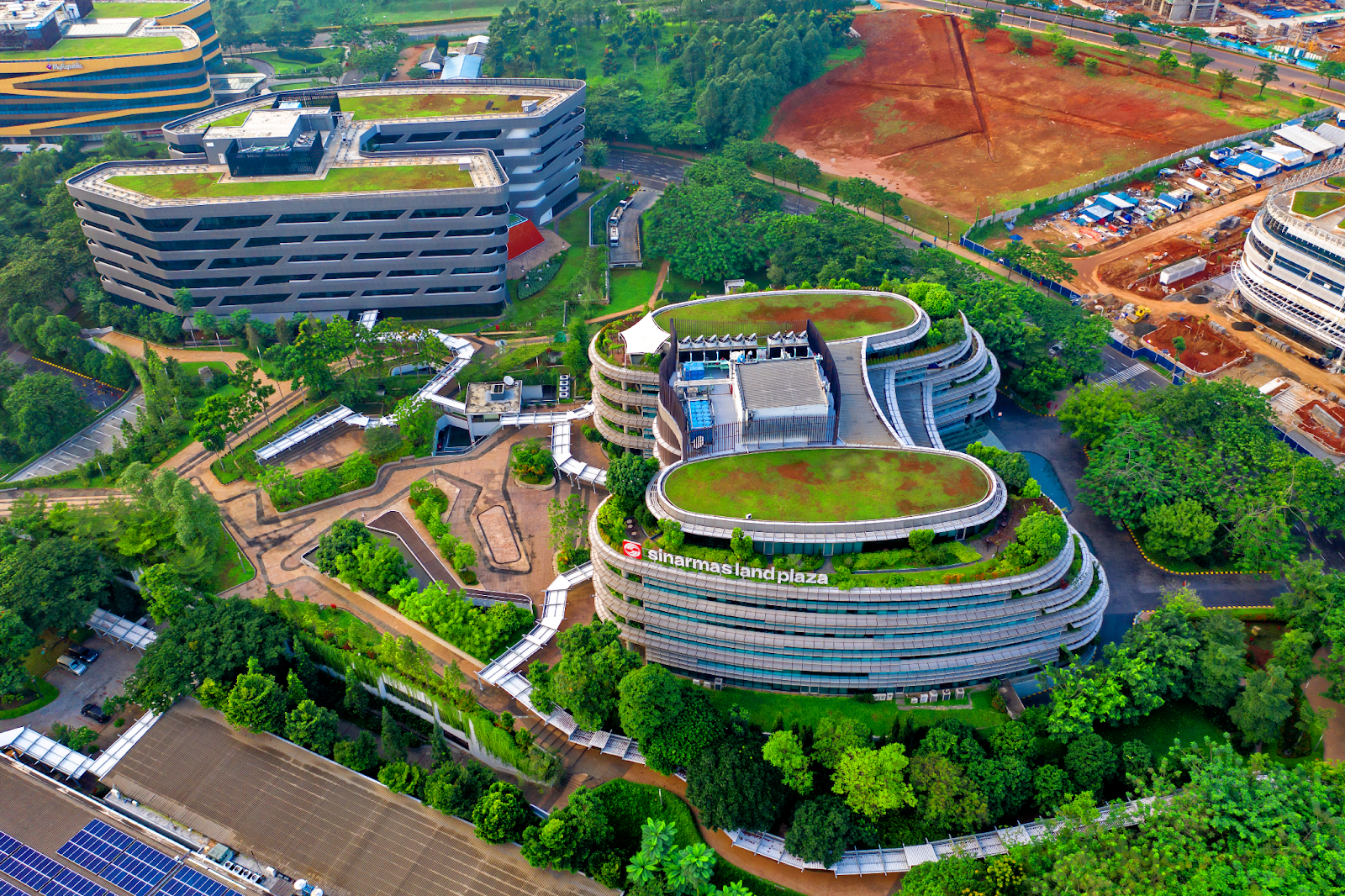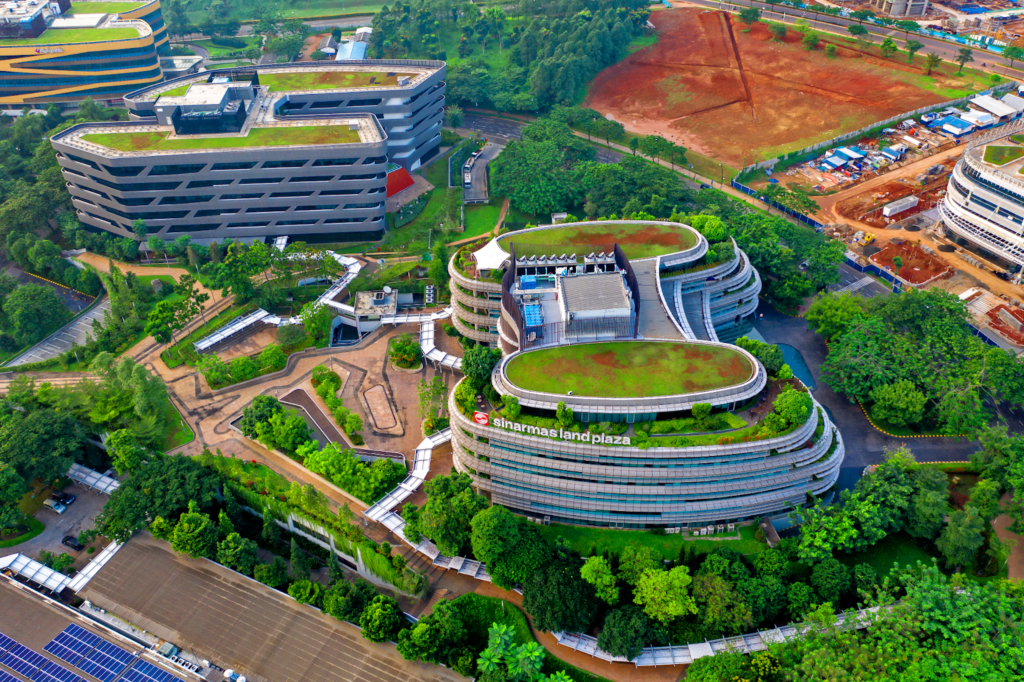 Source: Tom Fisk
HardMoney Company (HMC) works with clients from all industries and extends its services to foreign nationals. The review process generally includes evaluating your background, credit score, and down payment capacity. You can expect the following lending terms:
| | |
| --- | --- |
| Element | HMC Commercial Loans |
| Interest rate | 9%–15% |
| Tenure | 6–18 months |
| Loan-to-value (LTV) ratio | Up to 80% |
| Down payment | At least 20% (cash-out refinance deals don't require a down payment) |
Residential Rehab Loans
HardMoney Company residential rehab loans work for renovating rundown residential properties. You may also acquire funds for existing "livable" properties that will likely have a greater market value after remodeling or extension.
The lender follows a progress-based disbursal schedule. You need to get a preliminary construction budget approved with HardMoney Company, and the lender will roll out the necessary funds to your contractor. You can qualify for all types of properties and even land on occasion, provided the renovation plan makes sense. That being said, the lender will refuse to service properties that may potentially get in trouble with the Environmental Protection Agency (EPA).
The table below summarizes the lending terms of HardMoney Company's rehab loans:
| | |
| --- | --- |
| Element | HMC Residential Rehab Loans |
| Lending limit | $50,000–$5,000,000 |
| Interest rate | 9%–15% |
| Tenure | 1–2 years (amortization available for up to 30 years) |
| Loan-to-value (LTV) ratio | 50%–80% |
| Deposit required | Yes—10%–30%, based on independent loan evaluation |
Fix-and-Flip Loans
Most private lenders consider rehab and fix-and-flip loans to be the same as they both pertain to renovation construction. HardMoney Company has designed its fix-and-flip loans to suit professional house flippers who need funds to purchase and rehab unlivable homes, which requires more funds than a simple renovation project. Currently, the lender has no upper limit for the amount you can borrow for flipping houses.
HMC fix-and-flip loans have similar lending terms as the lender's commercial loans. The company may work with beginners in the flipping business only if the project guarantees positive returns and the borrower has a clear-cut exit strategy.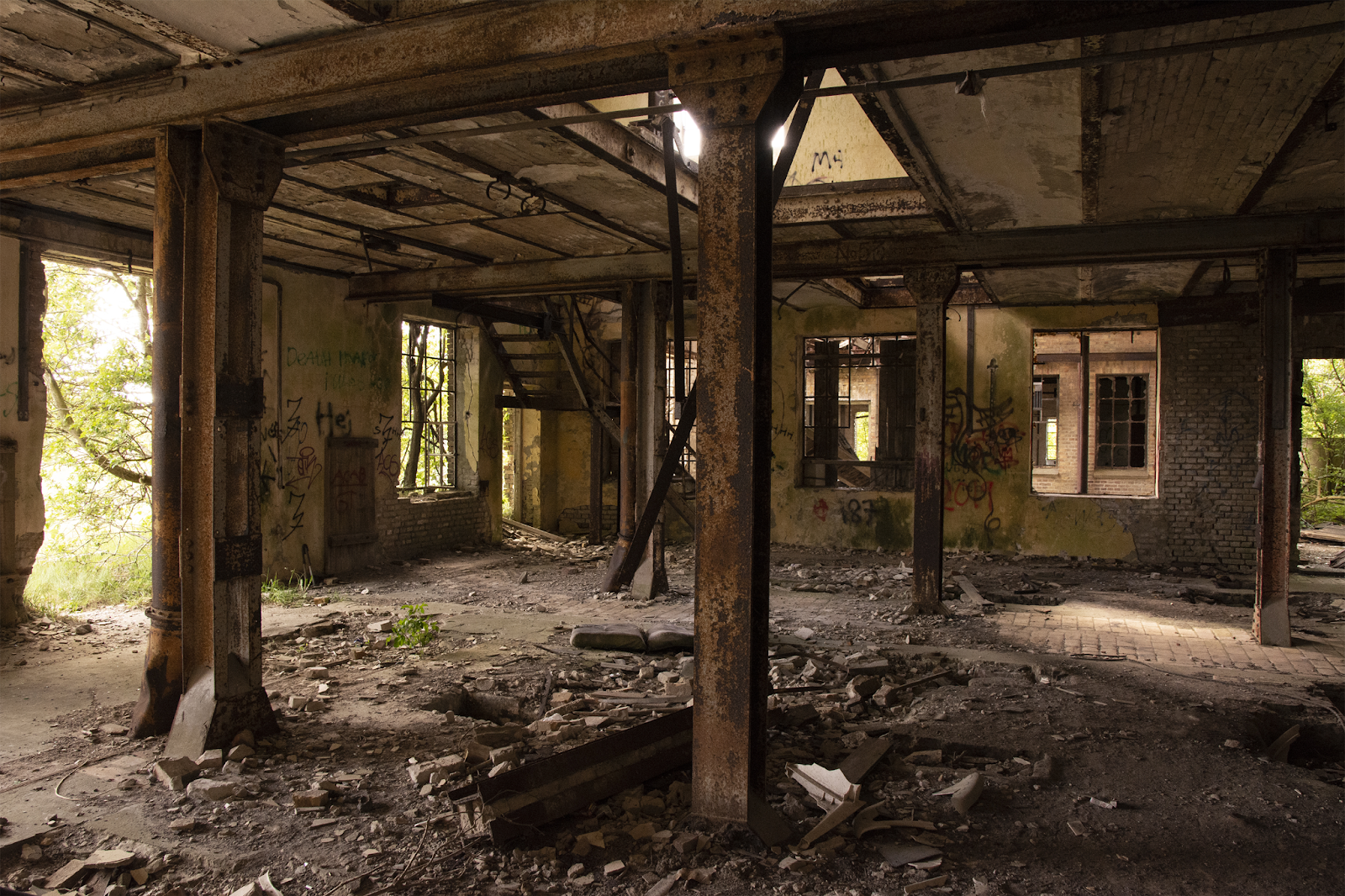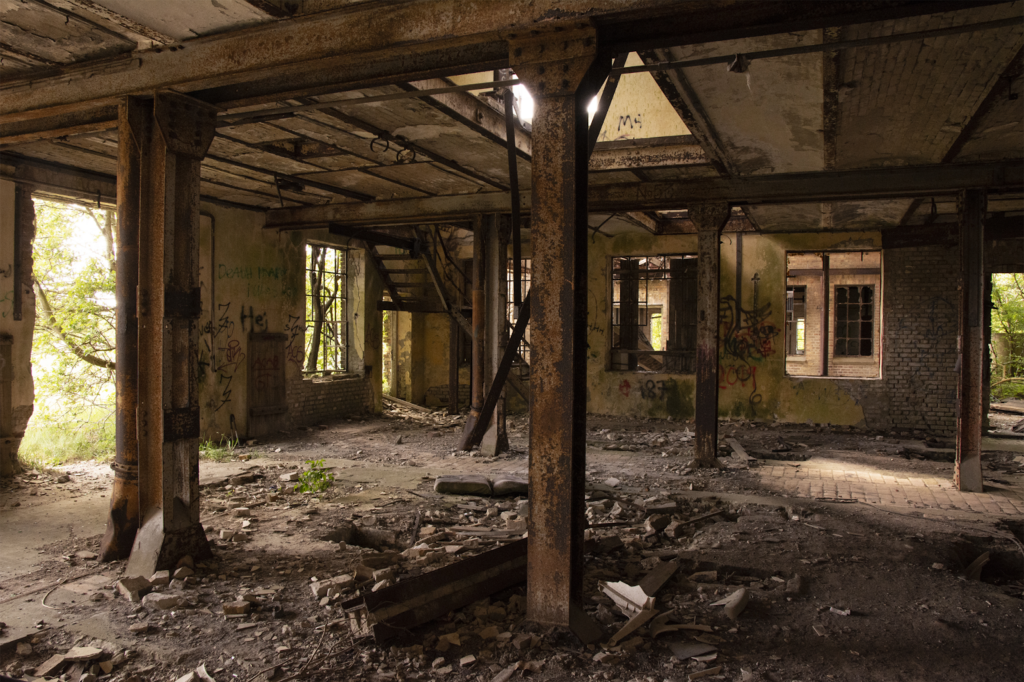 Source: Martin Dalsgaard
Bridge Loans
Bridge loans help borrowers finance properties until a permanent financing solution is available. HardMoney Company provides bridge funding for commercial, residential, and industrial properties, regardless of the type of project. You can use the short-term cash inflow to:
Fix an existing property and get it ready for sale
Acquire another property while selling an existing one (you acquire funds based on the equity in your current property)
Manage operating expenses for a project
Bridge hard money loans can be costlier than other hard money products because they're utilized over shorter tenures. Borrowers typically pay off these loans by selling an intended property, acquiring contract funds, or getting a refinance from a traditional lender.
HardMoney Company—Lending Terms and Processing Logistics
You can apply for HardMoney Company loans online—you can choose between a short application form or an extensive one, depending on the property's location. The company's senior executives will get in touch with you to discuss your request further. A loan request is typically evaluated based on the following five factors:
The physical structure and location of the property (the staff usually conducts a site visit and property appraisal during the screening process)
The current value of the property (as-is value or equity value)
The borrower's financial commitment (down payment components)
Credit score, cash reserves, and income stream
The applicant's previous history with HardMoney Company
If you qualify for a loan, you'll be asked to sign a letter of commitment and make a deposit in good faith, but the amount will be adjusted to your closing costs later. The closing cost points and other cost elements vary according to the nature of your deal.
HardMoney Company as a Private Lender—Service Reviews
Liquidity is an essential part of the success of any real estate-based business. Private lenders like HardMoney Company help property flippers and investors flourish by providing cash in a fast-paced environment. HMC is suitable for people who have saved up enough cash for a down payment and can ensure profitability in projects.
At the time of writing this article, the lender has a 4.5-star (out of 5) rating on Google, although it doesn't have too many written reviews. The best service aspects include a friendly team and credible processing practices. That being said, HMC may not be for you if you need funds for an owner-occupied property. We also have no info on whether the company can support construction work beyond renovations.
Hard money lending is a competitive industry with an increasing number of lenders. Based on HMC's immediate competitors, you can find lenders offering:
Faster closing
More customized loan programs
Better service ratings
If you want the best deal for your situation, research and compare other options. Contact 3–4 lenders and determine who offers cost-effective and tailor-made solutions. For instance, Florida-based lending company Hard Money Loan Solutions (HMLS) can be the financier you're looking for. It specializes in providing real estate financing at competitive rates and with no hidden costs!
Generate Fast Funding at Minimal Cost—Contact Hard Money Loan Solutions
At Hard Money Loan Solutions, you get straightforward funding with minimal bureaucratic requirements. The group doesn't over-scrutinize your credit score, income, or cash reserves to determine your eligibility but lends based on the value of the underlying real estate. You don't have to line up bank statements, tax returns, or even a Social Security number during the screening!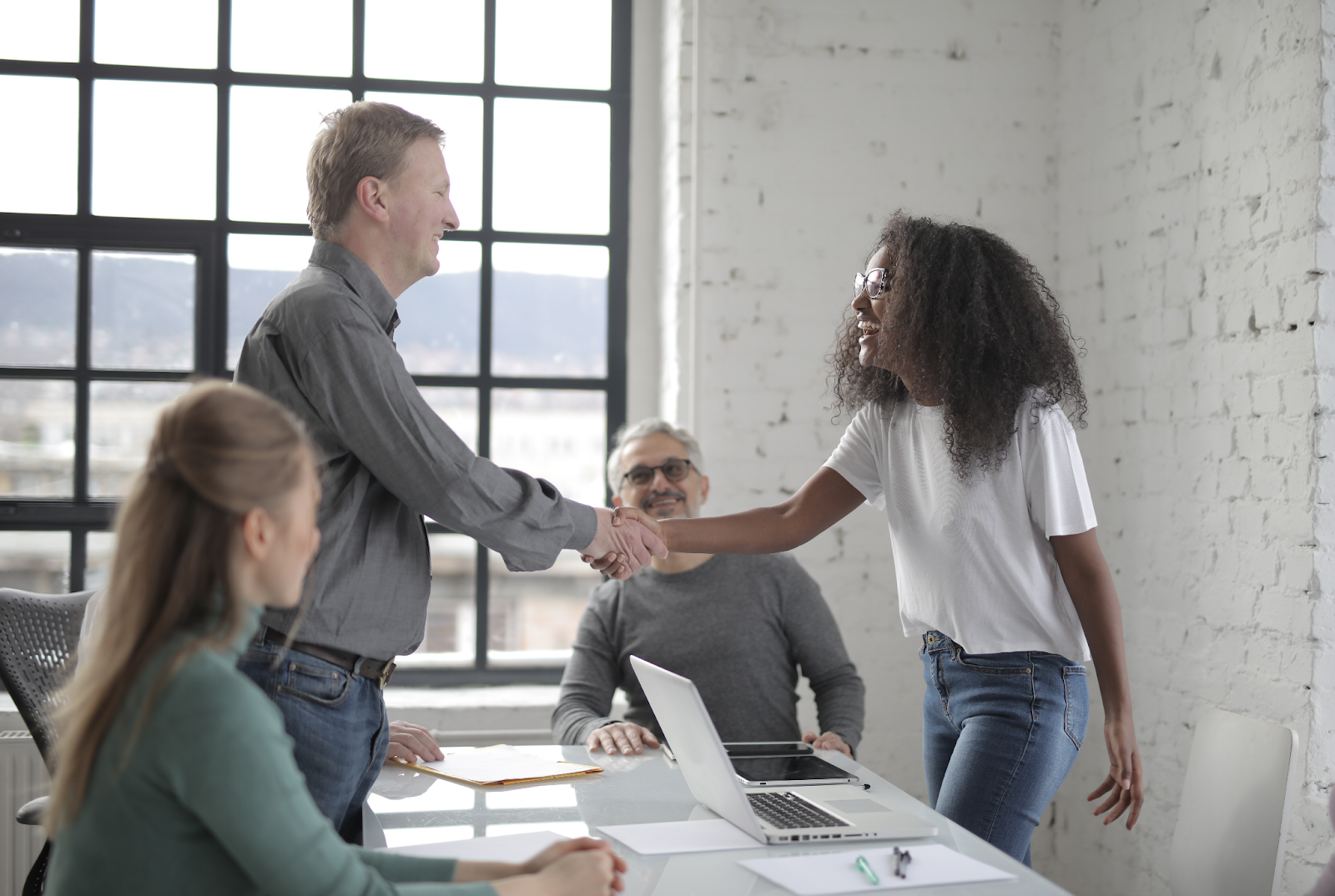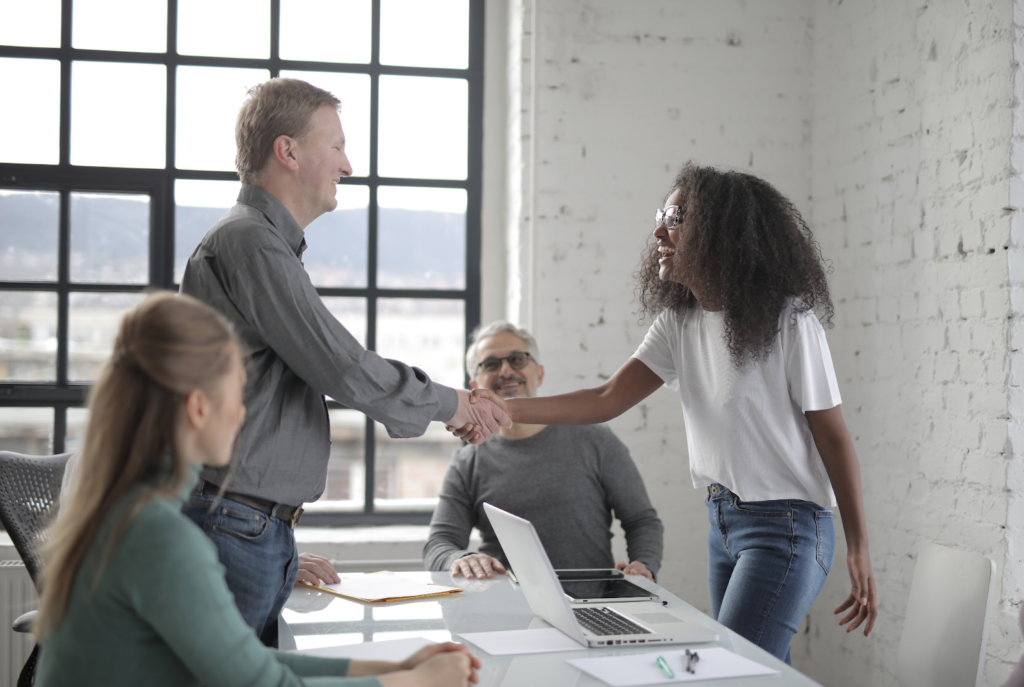 Source: Andrea Piacquadio
HMLS does both business- and consumer-purpose loans—you can contact the group for hard money loans as an investor, homeowner, house flipper, rental property owner, or business owner. Property locations in Florida and nearby states are preferred.
At HMLS, you enjoy:
Competitive rates—Many borrowers commit to huge interest payments (15%–22%) because they think that's the norm. HMLS keeps payments manageable by charging industry-best rates of 9.99%–12%
Zero hidden fees—HMLS never exploits applicants with hidden/unjustifiable fees at any stage of screening or funding. You don't pay extra for heads like underwriting, rate-locking, and processing, and can save up to $8,000!
Expedited funding—The HMLS team follows time-efficient funding, allowing you access to cash within 3–10 days. Deals with title issues can take up to 14 days
Multiple tailor-made programs—HMLS designs packages on a case-by-case basis. You can acquire loans for:

Purchase
Business
Mezzanine financing
Foreclosure prevention/short sale
Fix and flip
Commercial or investment properties
HMLS Lending Services Are Backed by Multiple 5-Star Reviews
HMLS deals are handled by real estate lenders and entrepreneurs with a progressive mindset. They provide support to both rookies and experienced clients, which has earned them several 5-star reviews on Google over the years. As an HMLS client, you will benefit from:
Honest and supportive advice from veteran team members
Transparent discussions
Prompt and to-the-point communication
Reliable funding commitment
Minimal paperwork
Rich networking support (HMLS can direct you toward key long-term financiers and contractors if requested)
Easy debt restructuring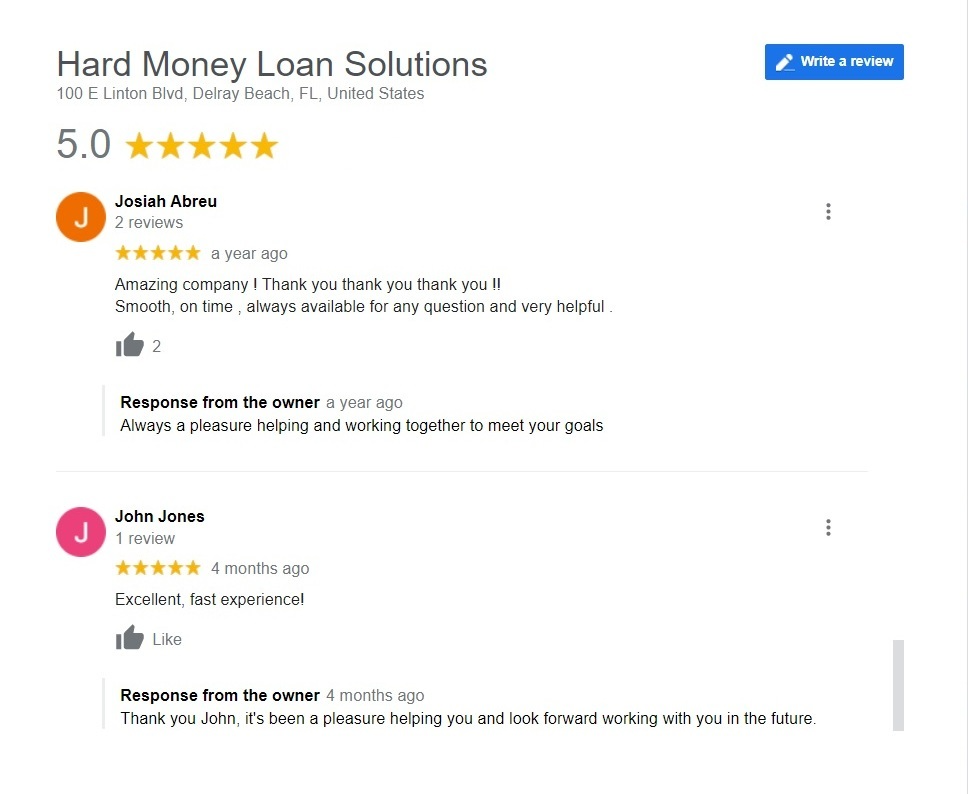 Source: Google Reviews
Apply for an HMLS loan today and get a free financing consultation over the phone. The table below presents a summary of the group's lending parameters:
Aspect
HMLS Parameter
Interest rates
9.99%–12%
Term
1–3 years
Interest rate type
Fixed
Loan amount
$100,000–$50,000,000
Loan-to-value ratio (LTV)
Up to 70% of the current purchase price or appraised asset value (whichever is lower)
Origination fee
2 points or 2%
Closing time
3 days to 2 weeks
Amortization
Interest only
Prepayment penalty
No penalty after 6 months
Minimum credit score
No requirement
Down payment or other deposit
No requirement
Acceptable properties
Single- and multi-family homes
Buildings
Condos
Apartments
Townhomes
Strip malls
Office parks
Commercial/industrial structures
Land (raw or developed)
Mixed-use properties
Worried that your deal falls out of the regular lending parameters? The group can service you with creative packages, provided the profitability or repayment strategy makes sense.
How HMLS Financing Works
The best way to acquire HMLS financing is by making a request online. You have to provide basic details about your business and property. The team does a pre-analysis before calling you, which saves time for both parties. A typical HMLS client can expect the following three stages before funding:
Phone discussion—The borrower and HMLS lender engage in a preliminary discussion about the funding scenario. You can get pre-approved within 24 hours of application
Property appraisal—The team looks at resources like Zillow or conducts an official appraisal to confirm the value of the property and design a customized package
Legal work—HMLS works with its legal partners to ensure the agreement ticks all regulatory boxes before fund disbursal
HMLS lenders entertain loan modification or renewal requests as long as the asset value holds up. Talk to the lenders beforehand if you want alternative repayment strategies to avoid defaulting.
Healthy real estate financing decisions are all about knowing your options. You can check out some more lender reviews below:
Featured image source: Alena Darmel