SUN CITY CENTER, FL | HARD MONEY LOAN SOLUTIONS
Hard Money & Bridge Financing Solutions For The Greater Sun Cit Center Area
ASSET BASED LENDING SOLUTIONS FOR THE GREATER SUN CITY CENTER, FL AREA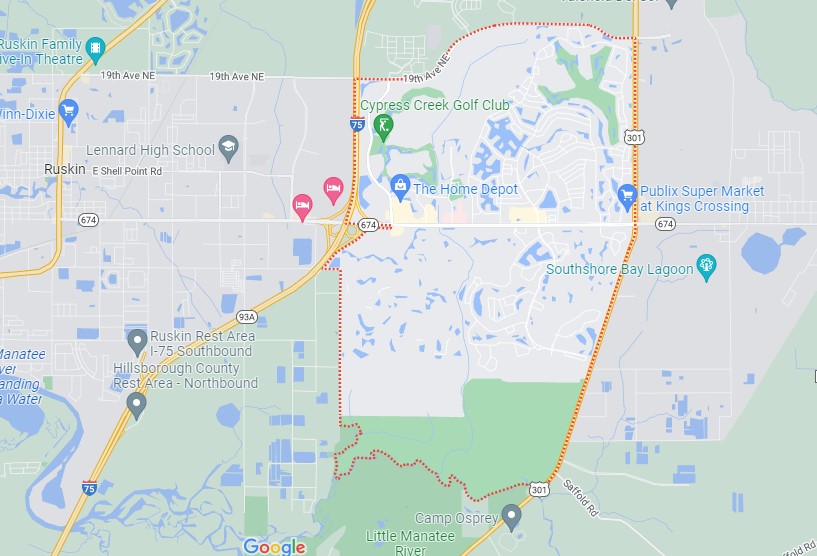 Sun City Center is located in Hillsborough County, Florida, and sits just north of Sarasota and south of Tampa. It has a large senior living community with a wide range of recreational amenities. At HML Solutions we can support entrepreneurs who are looking to invest in the Sun City Center area. You might be an experienced investor or a first timer, either way, we can offer loans that are tailored to your needs.
Hard Money Loan Solutions have helped many developers and business owners to realize their potential in Sun City Center. With our financing options, you can grow your fix and flip portfolio, whether commercial or residential real estate. At HML Solutions we offer both bridge loans and hard money loans but what exactly is the difference?
Bridge Loans vs. Hard Money Loans
Hard money loans work as an alternative to traditional loans. These are loans that are secured by the value of a real estate property, and privately funded. Bridge loans are designed as a temporary income source. Bridge loans are used to buy a new property before the individual has completed the sale on their property. Both types are secured using the asset value of a property. Bridge loans and hard money loans both have short loan windows. With both loan types you can get approved fast, and the process is not based on your credit rating.
Hard money loans are privately funded while bridge loans can be privately funded but not always—sometimes banks will offer financing options for bridge loans. Hard money loans are always based on the property's value. Bridge loans can only be used for real estate, whereas hard money loans are sometimes used for other projects.
What are the advantages of working with HML Solutions?
Accessible funding is a key component of any commercial real estate project. We appreciate that without funding, you'll experience delays in renovation and construction. Traditional lenders based their loan processes on exhausting checks and red tape. At HML Solutions we are proud to provide investors with flexible and efficient financing, with a fast turnaround.
When you choose HML Solutions you don't have to fret about credit checks and rigid criteria. We like to keep things simple. First, we take a look at property value and any relevant assets. Next, our finance experts will get your loan approved fast. We don't rely on mortgage brokers, we get the job done in-house, which saves plenty of time.
Contact HML Solutions in Sun City Center
We are committed to getting you the best rates for your projects. Secure your bridge or hard money loan with HML Solutions, to access these benefits:
LOAN AMOUNTS: $100K – $50M+

Maximum LTV 75%

TERMS: 1 – 3 Years

RATE TYPE: 10% – 12% fixed

AMORTIZATION: Interest only

CLOSINGS: 1 – 2 Weeks

ORIGINATION FEE: 2 Points

CREDIT CHECK: NO

INCOME VERIFICATION: NO
For more information about our bridge loans and hard money loans in Sun City Center, contact us at HML Solutions today.
Contact us today for a free consultation and get started with a loan process that often closes within 10 days.


For super quick service, fill out the form on this page. We'll do an immediate review, then we'll contact you right away to begin your hard money loan or bridge financing process.
Note: All submitted information is kept in strict confidence and used solely for the purpose of obtaining a hard money loan and/or bridge loan. We do not share your information with any third parties without your consent.
Use our quick-start application below to begin the process. Once received, we will contact you via phone to verify your interest and to gather a few more details: