RIVIERA BEACH, FL | HARD MONEY LOAN SOLUTIONS
Hard Money & Bridge Financing Solutions For The Greater Riviera Beach Area
HARD MONEY LOAN SOLUTIONS IN RIVIERA BEACH, FL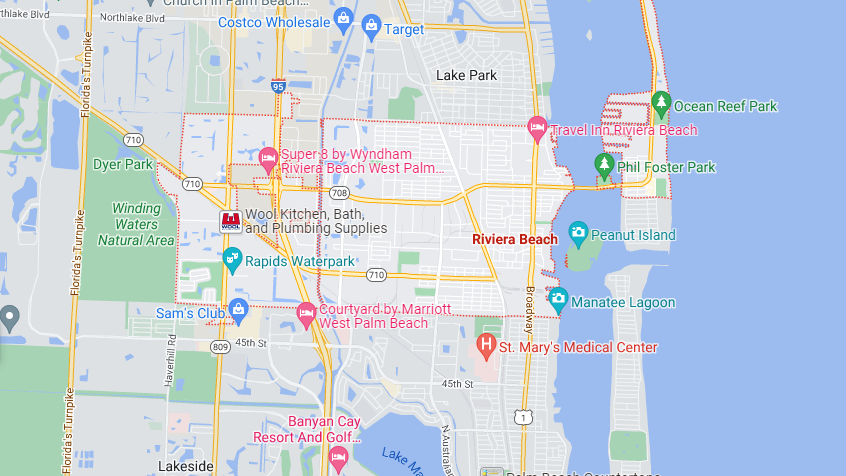 If you are looking to take on a new commercial project, Riviera Beach is an excellent place to be. Whether you wish to build or purchase a property or invest in another type of business endeavor, this area has much to offer. At HML Solutions, we understand how important it is to have working capital both at the start of a project and as it begins to grow. We offer bridge and hard money loans for this very reason. No matter how small or large your investment is, we're eager to partner with you. Our bridge and hard money loans are distinct from the loans many other lenders supply, allowing us to meet the needs of your company in unique ways.
WHAT MAKES OUR BRIDGE AND HARD MONEY LOANS FAVORABLE?
One of the greatest advantages of taking out a loan with HML Solutions is that we simplify and expedite the loan process. While some lenders spend valuable time analyzing your credit or sending your loan application to another site for approval, we aim to get you the funding you need as soon as possible. We may be able to close in as little as one to two weeks. This prevents you from missing out on time-sensitive investments. On top of that, we use the value of what you are purchasing to determine the outcome of your loan application, not simply your credit score. This makes our loans more accessible than many comparable options.
In addition to these benefits, our bridge and hard money loans include numerous other perks:
No penalties for prepaying
No additional fees
Flexible terms ranging from one to five years
Loan-to-value of as much as 75% of the property's value
Financing in amounts of $50,000 to more than $50 million
Fixed interest rates of 6.99% to 12%
We have designed our bridge and hard money loans to be adjustable in order to address your company's specific situation. You can count on us to treat your business like the one-of-a-kind commercial project it is.
HOW CAN YOU USE BRIDGE AND HARD MONEY LOANS?
At HML Solutions, we are proud to work with a diverse array of clients. Whether you are new to your field or have been investing in properties for years, we want to match you with the right financing solution. There are many examples of the types of commercial projects our clients handle:
Constructing new buildings
Purchasing properties available due to foreclosure or short sale
Investing in real estate
Running residential properties for single families or multiple families
If you are unsure whether our bridge and hard money loans apply to your particular circumstances, reach out to one of our representatives. Providing clear, helpful information to our clients is one of our priorities.
Contact us today for a free consultation and get started with a loan process that often closes within 10 days.


For super quick service, fill out the form on this page. We'll do an immediate review, then we'll contact you right away to begin your hard money loan or bridge financing process.
Note: All submitted information is kept in strict confidence and used solely for the purpose of obtaining a hard money loan and/or bridge loan. We do not share your information with any third parties without your consent.
Use our quick-start application below to begin the process. Once received, we will contact you via phone to verify your interest and to gather a few more details: