PAHOKEE, FL | HARD MONEY LOAN SOLUTIONS
Hard Money & Bridge Financing Solutions For The Greater Pahokee Area
HARD MONEY LOAN SOLUTIONS IN PAHOKEE, FL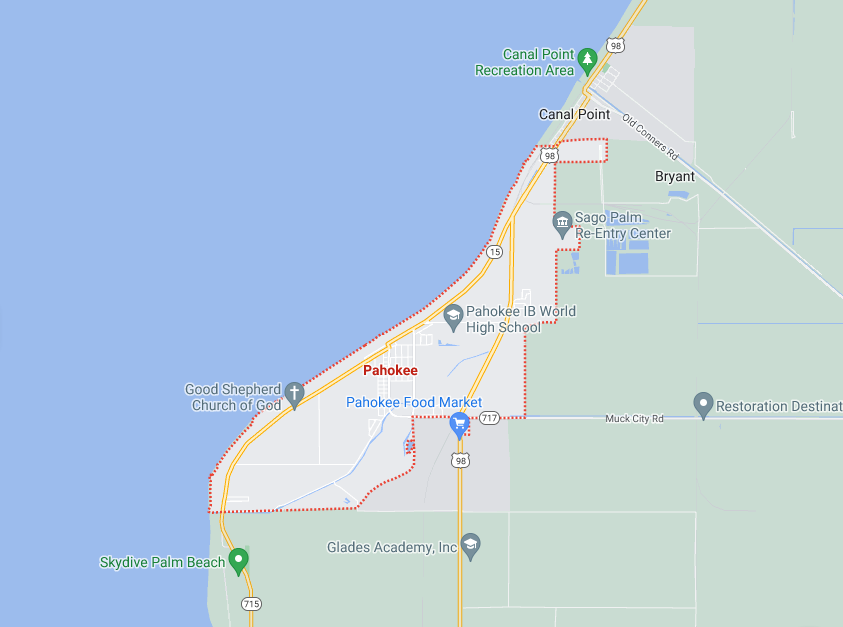 Pahokee, Florida, is an interesting area for commercial projects. Recently the market is seeing an influx of commercial opportunities for seasoned and amateur investors alike. At HML Solutions, we want to encourage the entrepreneurial spirit, helping people locate the financing they need to take advantage of the surplus of options currently available.
The lucrative possibilities include everything from business investments to fix and flip housing and new construction. While traditional and conservative lenders, such as banks, make such investments challenging, we believe in a more simplified and straightforward approach, eliminating the middlemen and working directly with you, the client, to find a beneficial financing solution through bridge or hard money loans.
CUSTOM SOLUTIONS FOR COMMERCIAL PROJECTS
While we work with many clients who operate in real estate or construction, we understand that every project is unique. Simply being in the same investment category does not mean that your needs can be met in a similar way to someone else.
Our financial experts understand the local markets, and whether you are looking for a business, property, or development solution, we've got you covered. Our team will review your investment and project plan to determine its viability. While we might review credit, there are several things we are more interested in, primarily the value of the potential property or project focus.
ACCESSIBLE FINANCING FOR VARIOUS PROJECTS
Many people consider bridge or hard money loans as financial vehicles for quick real estate deals. While that is partially true, our company has experience with various projects across the Pahokee area. Some of the projects you can use our loan programs for include:
Real estate purchases
Single-family properties
Short sales
Multifamily units
Foreclosure properties
REOs
Construction loans
Unique projects 
ADVANTAGES OF HARD MONEY LOANS
Traditional lending options for businesses have continually evolving requirements and lending limits, meaning that professionals and investors have difficulty finding adequate financing. Because HML Solutions is a private lender, we are not burdened by outside influences and instead focus on evaluating the property and assets involved in the commercial project. Beyond fewer restrictions, our hard money loan requests are handled in-house for quicker approvals and funding. There are several advantages to hard money loans over traditional loans, including:
LOAN AMOUNTS: $100K – $50M+

Maximum LTV 75%

TERMS: 1 – 3 Years

RATE TYPE: 10% – 12% fixed

AMORTIZATION: Interest only

CLOSINGS: 1 – 2 Weeks

ORIGINATION FEE: 2 Points

CREDIT CHECK: NO

INCOME VERIFICATION: NO
Contact us today for a free consultation and get started with a loan process that often closes within 10 days.


For super quick service, fill out the form on this page. We'll do an immediate review, then we'll contact you right away to begin your hard money loan or bridge financing process.
Note: All submitted information is kept in strict confidence and used solely for the purpose of obtaining a hard money loan and/or bridge loan. We do not share your information with any third parties without your consent.
Use our quick-start application below to begin the process. Once received, we will contact you via phone to verify your interest and to gather a few more details: