LOXAHATCHEE GROVES, FL | HARD MONEY LOAN SOLUTIONS
Hard Money & Bridge Financing Solutions For The Greater Loxahatchee Groves Area
ASSET BASED LENDING SOLUTIONS FOR THE LOXATCHEE GROVES, FL AREA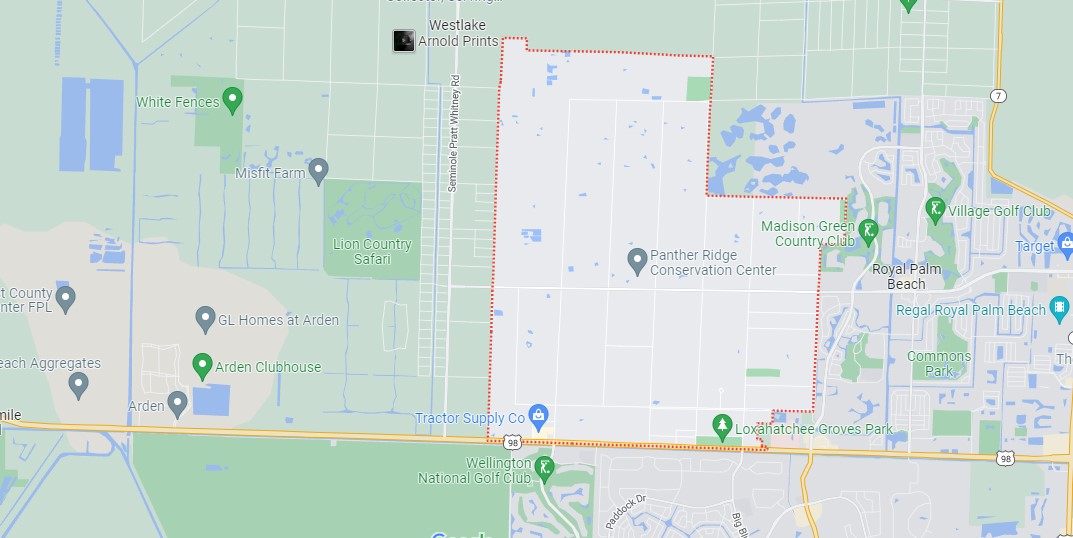 Loxahatchee Groves, FL is home to an ever-growing number of commercial opportunities. Property flippers, businesses, construction projects, and more are going up all throughout Loxahatchee Groves. The one common denominator these commercial projects have in common is the need for adequate and reliable financing. At HML Solutions, we provide bridge and hard money loans to property investors, entrepreneurs, and developers throughout Loxahatchee Groves who need funding for their commercial projects. We do not believe in "one size fits all" loans, which is why we work directly with our clients to create solutions that are tailored to their needs. Bridge and hard money loans from HML Solutions allow our clients to keep commercial projects on track, take advantage of time-sensitive opportunities, and much more.
Bridge and Hard Money Loans in Loxahatchee Groves, FL
No two commercial projects are alike. From size, scope, and timelines, to funding requirements, commercial projects call for customized solutions. The team at HML Solutions will create financing specifically designed to meet your needs so you can complete your commercial projects smoothly and efficiently. Our experts draw upon their years of experience successfully seeing commercial projects to completion in Florida. We have extensive knowledge of market trajectories in Loxahatchee Groves, allowing us to help you reach your goals. Our bridge and hard money loans can be used for a wide range of purposes, including:
Single Family Properties
Multifamily Units
Real Estate Purchases
Short Sales
Construction Loans
REOs
Foreclosure Properties
Unique Projects
The Advantages of Using Bridge and Hard Money Loans in Loxahatchee Groves, FL
Bridge and hard money loans from HML Solutions offer a number of advantages for commercial projects in Loxahatchee Groves. While traditional lenders are raising their credit and collateral requirements while lowering funding amounts, we take a different approach. We look at the overall profitability of a commercial project, taking into account the value of the property and assets involved, so we can provide the financing you need. Additionally, we perform all loan approvals and processing in-house, so our clients can access their funds quickly and efficiently, without unnecessary delays or red tape. Our bridge and hard money loans for commercial projects in Loxahatchee Groves feature:
LOAN AMOUNTS: $100K – $50M+

Maximum LTV 75%

TERMS: 1 – 3 Years

RATE TYPE: 10% – 12% fixed

AMORTIZATION: Interest only

CLOSINGS: 1 – 2 Weeks

ORIGINATION FEE: 2 Points

CREDIT CHECK: NO

INCOME VERIFICATION: NO
Contact HML Solutions
HML Solutions provides bridge and hard money loans for commercial projects of all types. If you are lining up a commercial project, or if you need additional funding to keep things moving, contact the team at HML Solutions. We will work with you to understand the scope and requirements of your project in Loxahatchee Groves, so we can help you reach your goals.
Contact us today for a free consultation and get started with a loan process that often closes within 10 days.


For super quick service, fill out the form on this page. We'll do an immediate review, then we'll contact you right away to begin your hard money loan or bridge financing process.
Note: All submitted information is kept in strict confidence and used solely for the purpose of obtaining a hard money loan and/or bridge loan. We do not share your information with any third parties without your consent.
Use our quick-start application below to begin the process. Once received, we will contact you via phone to verify your interest and to gather a few more details: