LAKE PARK, FL | HARD MONEY LOAN SOLUTIONS
Hard Money & Bridge Financing Solutions For The Greater Lake Park Area
HARD MONEY LOAN SOLUTIONS IN LAKE PARK, FL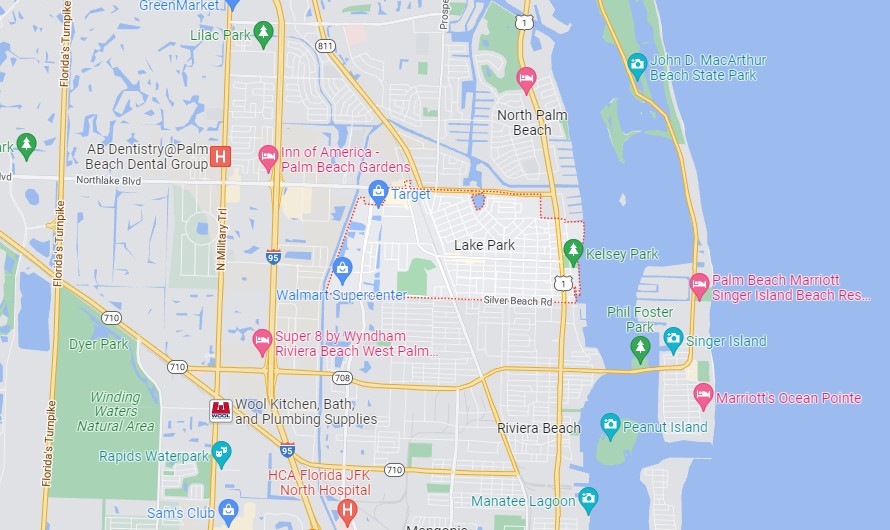 If you've had trouble qualifying for conventional loans for commercial real estate in the past, you don't need to give up. The solution may be to choose financing that adapts to the needs of your business instead of vice-versa. It's possible to get an excellent loan to purchase or remodel business property, even if your credit score is less than ideal. At HML Solutions, we can help with trustworthy hard money loans and bridge loans.
THE BENEFITS OF OUR HARD MONEY LOANS AND BRIDGE LOANS FOR LAKE PARK, FL BUSINESSES
Why choose this type of financing? The first reason is one we already mentioned: credit score requirements. Our hard money loans and bridge financing are based on the value of the property you want to buy, not your business's financial performance or credit history. That means that many small business owners are able to qualify, even if cash flow or business operations are seasonal in nature.
Here are other benefits:
Fast financing: Unlike conventional commercial real estate financing, bridge loans are fast. You can move quickly to close on the property you have your eye on, whether you're looking for a new headquarters for your business or a residential property you can fix and flip.
Accessible interest rates: We've been in this business for a long time, so we've built up a great reputation. We treat our customers with respect, helping your business grow, not hurting it. That means offering you good interest rates that let you buy property without feeling pressured.
Comfortable terms: Our loans offer terms of 1–5 years. The terms depend on your goals and preferences, as well as the size of the loan required. The purpose is to help you maximize your profits.
Simple application needs: We don't require extensive business documents to approve your bridge loan or hard money loan. Basic company information is sufficient. What is more important are the details (especially as-is value or purchase price) of the property you're interested in.
No additional fees: We clearly explain everything you can expect. We're happy to answer your questions and guide you through the application process and beyond.
We provide amortized interest rates and LTV ratios of up to 75%. Our loan amounts go up to $50,000,000 and above for some businesses. You never have to worry about prepayment penalties.
Hard Money Loans for Virtually Any Property in Lake Park, FL
Conventional loans often try to limit your options when it comes to property. They may have strict rules for how you can use the money. Our financing is different. We can support nearly any type of property purchase for commercial purposes:
Construction projects
Single family properties
Multifamily housing
Senior care centers
Commercial real estate
Short sales
Foreclosed properties
Fix-and-flip projects
We have extensive experience with businesses of every size and from every background. For example, we've helped manufacturers build or buy additional warehouse space. We've supported small businesses so they can purchase a great retail store. Our team has enabled health care professionals to own an attractive office space.
We can help make your commercial real estate goals into reality as well. Learn more about our excellent hard money loans and bridge loans in Lake Park, FL, right away. Go beyond conventional and discover financial solutions that work.
Contact us today for a free consultation and get started with a loan process that often closes within 10 days.


For super quick service, fill out the form on this page. We'll do an immediate review, then we'll contact you right away to begin your hard money loan or bridge financing process.
Note: All submitted information is kept in strict confidence and used solely for the purpose of obtaining a hard money loan and/or bridge loan. We do not share your information with any third parties without your consent.
Use our quick-start application below to begin the process. Once received, we will contact you via phone to verify your interest and to gather a few more details: