JUPITER, FL | HARD MONEY LOAN SOLUTIONS
Hard Money & Bridge Financing Solutions For The Greater Jupiter Area
HARD MONEY LOAN SOLUTIONS IN JUPITER, FL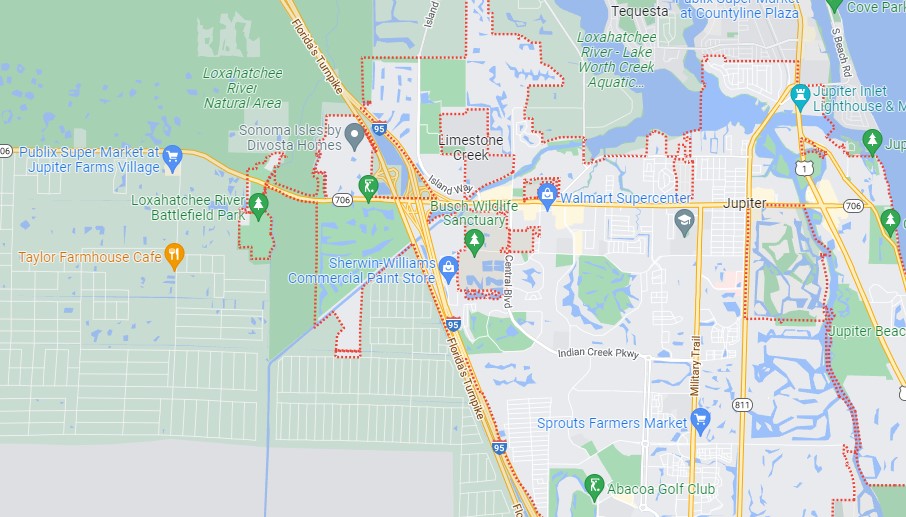 Like so many towns in Southern Florida, Jupiter holds a lot of promise for investors. Whether you have owned and managed properties for years or you are making your first big purchase, Jupiter is an excellent place to take your career to the next level. When you discover a profitable opportunity and need to act fast, a traditional loan may not be the best way to finance your business venture. This is why we at HML Solutions offer bridge and hard money loans that are designed for investors like you. Our loans are ideal for multiple types of investments, no matter how big or small.
THE INS AND OUTS OF BRIDGE AND HARD MONEY LOANS
One of the best things about our loans is that they enable you to receive the financing you need quickly and with as little hassle as possible. We accomplish this partly through our simple application process. While traditional loan applications often require a tedious credit check, our team bases your approval largely on the value of the property you are purchasing. This means that you don't have to have perfect credit to qualify for one of our loans, nor do you have to wait weeks and weeks to get your funds. Our team also expedites the approval process by handling loan applications on-site, rather than sending them off to another location.
Not only are our bridge and hard money loans speedy and convenient, but they also have a number of features that make them cost-effective for various projects:
No additional fees
No prepayment penalties
Terms of 1-5 years
Amounts totaling $50,000 to $50 million
Closings in 2 weeks or less
Fixed interests rates ranging from 6.99% to 12%
Loan-to-value of as much as 75% of the value of the property
Interest-only amortization
Because our bridge and hard money loans are designed to be flexible, we can customize your loan conditions to best fit your financial situation.
USES OF BRIDGE AND HARD MONEY LOANS
HML Solutions's loans may help you acquire numerous different kinds of properties. In terms of housing, these loans can be put towards single family or multifamily dwellings, as well as houses you intend to fix and flip. Our clients also invest in commercial properties, whether by purchasing new real estate or capitalizing on situations such as short sales or foreclosure properties. Bridge and hard money loans can even be used to construct a building of your design. Thus, our loans may be a great option for you whether you are opening your own brick-and-mortar business, developing a plot of land, making a long-term real estate investment or acting as a landlord for an apartment building.
Contact Us Today
Our team at HML Solutions is highly experienced and knowledgeable when it comes to matching our clients with the best financial solutions for their circumstances. We're eager to help you take the next step in your career, no matter your area of interest. Give us a call today so that we can schedule your free consultation. You may also fill out our online Quick Application to get your loan application process underway as quickly as possible.
Contact us today for a free consultation and get started with a loan process that often closes within 10 days.


For super quick service, fill out the form on this page. We'll do an immediate review, then we'll contact you right away to begin your hard money loan or bridge financing process.
Note: All submitted information is kept in strict confidence and used solely for the purpose of obtaining a hard money loan and/or bridge loan. We do not share your information with any third parties without your consent.
Use our quick-start application below to begin the process. Once received, we will contact you via phone to verify your interest and to gather a few more details: