HYPOLUXO, FL | HARD MONEY LOAN SOLUTIONS
Hard Money & Bridge Financing Solutions For The Greater Hypoluxo Area
Hard Money Loan Solutions in Hypoluxo, FL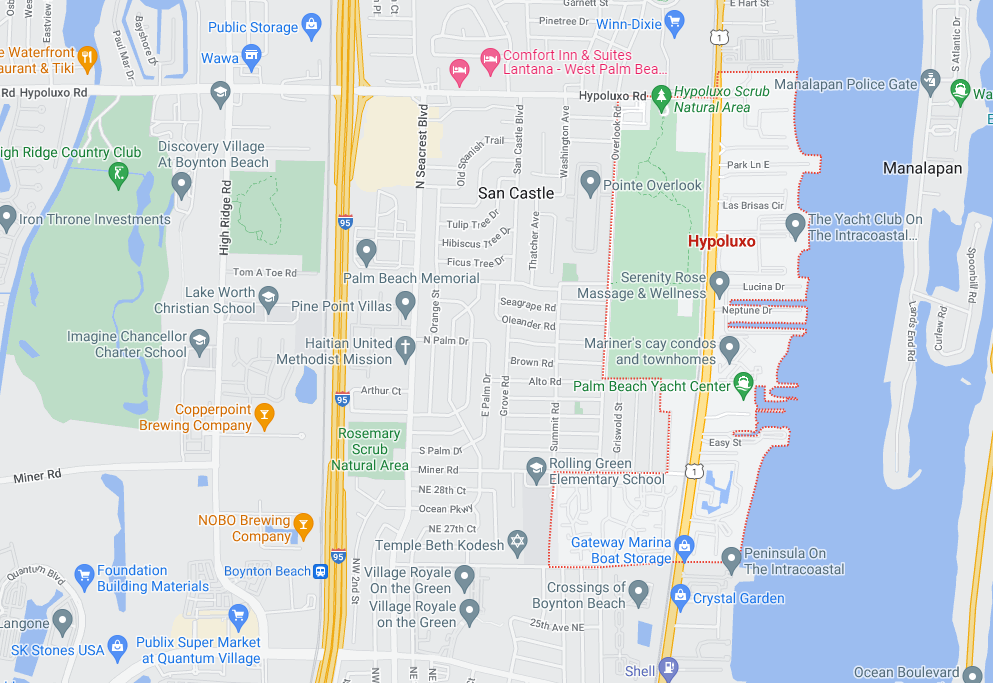 Whether you're looking to invest in a property that will benefit vacationers or locals, the east coast of Florida opens a lot of doors for profitable commercial projects. Located just south of West Palm Beach, the small city of Hypoluxo may hold hidden gems when it comes to purchasing, developing or fixing and flipping property. No matter the size of the project you are interested in or your level of experience, our team at HML Solutions is dedicated to pinpointing the right financing option for your business venture. Our bridge and hard money loans have many advantageous features to offer that you may not find in loans from other lenders, allowing you to get the financing you need under optimal conditions. 
The Basics of Bridge and Hard Money Loans
At HML Solutions, we believe getting the financing you need to tackle new opportunities shouldn't be a tedious or stressful process. For this reason, we take steps to ensure our loan applications are handled as efficiently as possible. Because we review applications and issue approvals ourselves, we can reduce the amount of time it takes to close on your loan. Perhaps even more significantly, we primarily consider the value of the property you are purchasing when we are deciding upon the details of your loan. This helps speed up the loan application process by eliminating the need to scrutinize your credit history.
When you take out a bridge and hard money loan with HML Solutions, you can expect various beneficial loan features:
LOAN AMOUNTS: $100K – $50M+

Maximum LTV 75%

TERMS: 1 – 3 Years

RATE TYPE: 10% – 12% fixed

AMORTIZATION: Interest only

CLOSINGS: 1 – 2 Weeks

ORIGINATION FEE: 2 Points

CREDIT CHECK: NO

INCOME VERIFICATION: NO
Because of their built-in flexibility, our experienced representatives can help customize the details of your loan to best fit your circumstances.
Potential Uses of Bridge and Hard Money Loans
No matter what sort of property has caught your attention in Hypoluxo, our bridge and hard money loans may be just the financing solution you are looking for. We are proud to work alongside investors who are taking on projects of numerous kinds:
Developing properties
Owning single or multifamily dwellings
Investing in commercial real estate
Fixing and flipping houses
Purchasing foreclosure or short-sale properties
Constructing new buildings
Our team at HML Solutions understands that capitalizing on profitable business opportunities requires financing that is both quick and affordable. We endeavor to get you the money you require in as little time as possible with very generous terms and lending limits.
Contact us today for a free consultation and get started with a loan process that often closes within 10 days.


For super quick service, fill out the form on this page. We'll do an immediate review, then we'll contact you right away to begin your hard money loan or bridge financing process.
Note: All submitted information is kept in strict confidence and used solely for the purpose of obtaining a hard money loan and/or bridge loan. We do not share your information with any third parties without your consent.
Use our quick-start application below to begin the process. Once received, we will contact you via phone to verify your interest and to gather a few more details: