HAVERHILL, FL | HARD MONEY LOAN SOLUTIONS
Hard Money & Bridge Financing Solutions For The Greater Haverhill Area
Hard Money Loan Solutions in Haverhill, FL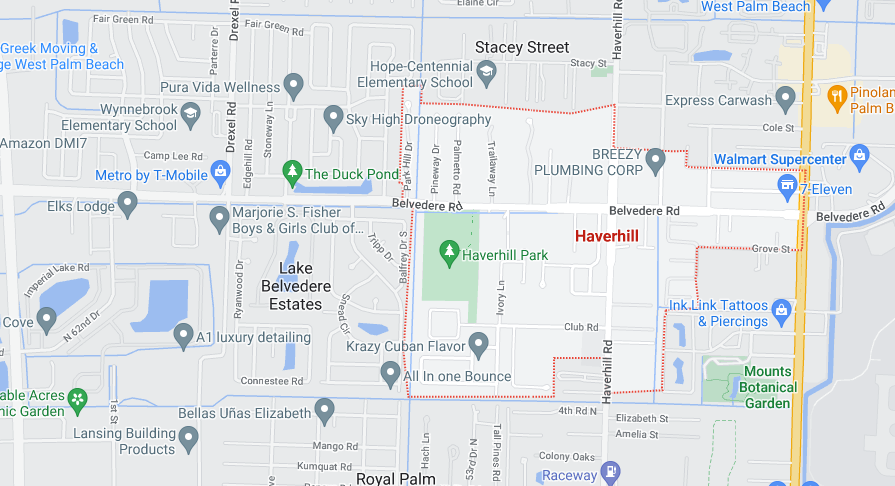 If you are looking for a new commercial project in Florida, the city of Haverhill is a great place to start. This small East Coast town is out of the hustle and bustle of the more highly populated areas of Palm Beach County while still being near a major airport. This combination makes the area a good spot to seek out investment opportunities geared towards both locals and visitors. Do you have your eye on a profitable bit of commercial real estate? Are you hoping to own and run a multifamily dwelling? Either way, you can count on HML Solutions to supply the financing you need. We offer bridge and hard money loans to entrepreneurs looking to invest in properties of all sorts. Our loans differ from those offered by similar institutions in several key ways and represent a time- and cost-efficient financing solution for many investors.
Who Can Use a Bridge and Hard Money Loan?
You don't have to be an experienced businessperson taking on large commercial projects to benefit from our loans. At HML Solutions, we value each one of our customers, whether you are looking for a small or a large loan. There are numerous business ventures that can be financed through our bridge and hard money loans:
Purchasing foreclosure properties
Participating in short sales
Running single or multifamily dwellings
Constructing new buildings
Investing in real estate
Fixing and flipping houses
Developing up-and-coming properties
No matter what sort of investment you are hoping to make, our team at HML Solutions is eager to equip you with the financing you need to get started.
What Can You Expect From a Bridge and Hard Money Loan?
One of the best features of our loans is that we keep the application process short and sweet. We accomplish this in two significant ways. First, we focus on the value of the property you are investing in instead of tediously investigating your credit. Second, our team doesn't send your application off to be approved elsewhere; rather, we decide on approvals on site. Both of these practices help us cut out a lot of the waiting time you might expect when applying for a loan elsewhere. On top of that, we may be able to approve you when other institutions did not due to the different factors we consider when it comes to approving your application.
When you participate in a bridge and hard money loan with HML Solutions, you can count on a number of beneficial loan conditions:
LOAN AMOUNTS: $100K – $50M+

Maximum LTV 75%

TERMS: 1 – 3 Years

RATE TYPE: 10% – 12% fixed

AMORTIZATION: Interest only

CLOSINGS: 1 – 2 Weeks

ORIGINATION FEE: 2 Points

CREDIT CHECK: NO

INCOME VERIFICATION: NO

 
Contact us today for a free consultation and get started with a loan process that often closes within 10 days.


For super quick service, fill out the form on this page. We'll do an immediate review, then we'll contact you right away to begin your hard money loan or bridge financing process.
Note: All submitted information is kept in strict confidence and used solely for the purpose of obtaining a hard money loan and/or bridge loan. We do not share your information with any third parties without your consent.
Use our quick-start application below to begin the process. Once received, we will contact you via phone to verify your interest and to gather a few more details: