GULF STREAM, FL | HARD MONEY LOAN SOLUTIONS
Hard Money & Bridge Financing Solutions For The Greater Gulf Stream Area
Hard Money Loan Solutions in Gulf Stream, FL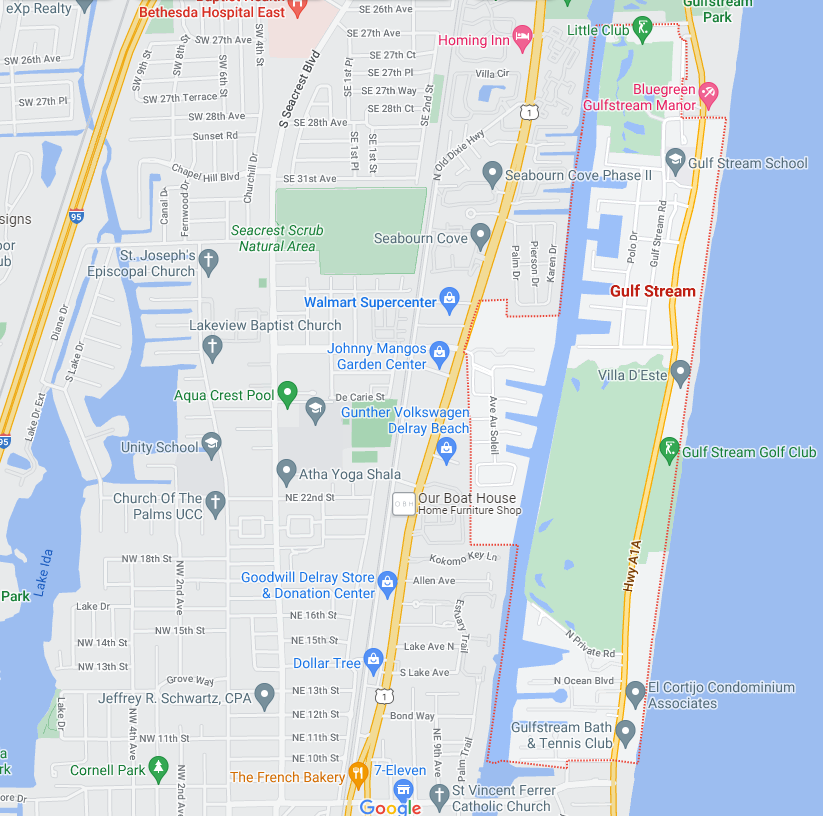 Here at HML Solutions, we want to encourage commercial investors and business people to focus on the Gulf Stream, Florida, area. As a suburb of the greater Palm Beach area, there are many commercial opportunities for savvy individuals, from fix-and-flip properties to new construction.
While many investors are discouraged by the potential challenges of traditional lending solutions, few take advantage of the advantages of hard money or bridge loans. Our team is focused on expanding the opportunities for interested individuals, reducing qualifying barriers and ensuring access to adequate funding for qualified parties and projects.
The Private Lender Difference
Conventional loan programs offered through banks must adhere to regulatory and institutional standards. The restrictions of more traditional institutions mean that qualifications change frequently and lending limits continue to shrink, becoming less reliable and useful to business owners or investors.
As a private lender, we are not tied to the same restrictions as traditional institutions. We are free to review the project with fewer concerns about creditworthiness. To us, the import value is the value of the property and assets involved in the commercial project, that is what we base our limits on.
While we do still consider credit scores and history, we ultimately place less value on these calculations because we take fewer risks when basing the loan on property and asset value. Loan limits are also less restrictive when based on project assets, meaning you get a more useful and less stressful loan experience.
Custom Loans for a Variety of Commercial Projects
While hard money and bridge loans grew in popularity with the rise of fix-and-flip reality shows, our loan programs are well-suited for a variety of projects:
Multifamily units
Real estate purchases
Short sales
Single-family homes
Foreclosure properties
REOs
Construction loans
Unique projects
Our team of financial experts understands the existing Gulf Stream market and can provide valuable insight into prospective client projects. We know that every client and project is different, and we strive to find the hard-money solution that fits your specific needs and goals.
Hard Money Loan Benefits
When comparing private lenders and traditional lenders, it is vital to consider the challenges for traditional loan approval and the weight placed on individual creditworthiness. Private lenders can be more selective when it comes to specific projects, but less restrictive when it comes to the individual. We place value on professional experience, and we understand when a project is worth it. There are several other advantages to a hard money loan, including:
LOAN

AMOUNTS: $100K – $50M+

Maximum LTV 75%

TERMS: 1 – 3 Years

RATE TYPE: 10% – 12% fixed

AMORTIZATION: Interest only

CLOSINGS: 1 – 2 Weeks

CREDIT CHECK: NO

INCOME VERIFICATION: NO
Contact us today for a free consultation and get started with a loan process that often closes within 10 days.


For super quick service, fill out the form on this page. We'll do an immediate review, then we'll contact you right away to begin your hard money loan or bridge financing process.
Note: All submitted information is kept in strict confidence and used solely for the purpose of obtaining a hard money loan and/or bridge loan. We do not share your information with any third parties without your consent.
Use our quick-start application below to begin the process. Once received, we will contact you via phone to verify your interest and to gather a few more details: