DELRAY BEACH, FL | HARD MONEY LOAN SOLUTIONS
Hard Money & Bridge Financing Solutions For The Greater Delray Beach Area
DISCOVER THE MANY BENEFITS A HARD MONEY LOAN CAN OFFER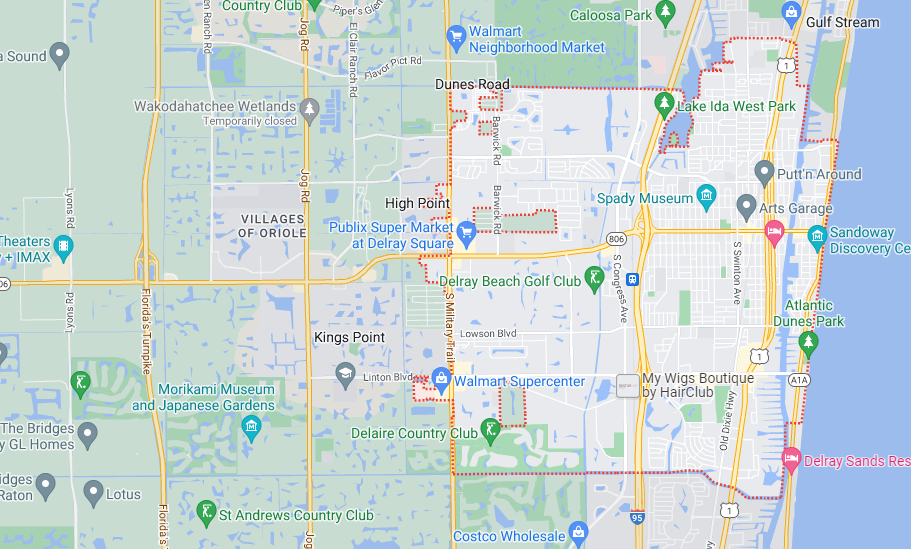 Did you know there are quicker and more convenient alternatives to traditional loans for commercial real estate projects? If you're not a fan of the traditional loan application process, you'll love how easy it is to get a hard money loan. Here at HML Solutions, we offer hard money loan solutions in Delray Beach, FL. Hard money loans have less paperwork than standard loans, and they don't require you to wait 30 days or more for approval. Instead, they offer approval within two weeks in most cases. Additionally, since approvals aren't based primarily on credit score, it's easy for most people and businesses to qualify for hard money loans.
If you're interested in buying a property so you can fix-and-flip it or construct a new building, a hard money loan may be the perfect financing format. We regularly provide funding for commercial projects of all sizes, so you can come to us whether you're renovating a small property or have a much larger project in mind.
HARD MONEY LOAN USES
There are a wide variety of uses for hard money loan solutions in Delray Beach, FL. Once approved, people commonly use the funds from our hard money loan program for the following types of projects:
REOs
Real estate purchases
Multifamily units
Unique projects
Single-family properties
Foreclosure properties
Short sales
Construction loans
Our loans are perfect for commercial projects of every imaginable size and type. Our top priority is to help you determine if this type of funding is right for you, and to help you receive the funding you need without delay. Whether you're a developer, business owner or property investor, you can count on us to put your needs first when extending financing.
BENEFITS OF HARD MONEY LOANS
We understand there are so many different loan types from which you can choose. But we like to recommend hard money loans for commercial projects because they offer so many great benefits. In addition to fast and reliable loan processing times, our hard money loans also deliver the following benefits:
No prepayment penalties
Up to 75% loan-to-value on either the purchase price or as-is value of the property (whichever is lower)
Interest-only amortization
Terms between one and five years
No additional fees
Closing in just one to two weeks
Fixed low rates
Loan amounts between $50,000 and $50,000,000 (or more for qualifying accounts)
Our clients consistently love the ease of applying for our hard money loan solutions. Since approval is based primarily on the overvalue and assets of the property in question, our qualification criteria are easy to meet. We won't require you to fill out exhaustive piles of paperwork or maintain a perfect credit score. Many of our borrowers find it refreshing to be able to get approval so easily through our hard money program. To make the process even faster, you can even fill out our quick application form right here on our website. We'll review it and get back to you right away to let you know if you qualify.
Request Your Application
Ready to learn more about our hard money loan solutions in Delray Beach, FL? Contact us today for a free consultation.
Contact us today for a free consultation and get started with a loan process that often closes within 10 days.


For super quick service, fill out the form on this page. We'll do an immediate review, then we'll contact you right away to begin your hard money loan or bridge financing process.
Note: All submitted information is kept in strict confidence and used solely for the purpose of obtaining a hard money loan and/or bridge loan. We do not share your information with any third parties without your consent.
Use our quick-start application below to begin the process. Once received, we will contact you via phone to verify your interest and to gather a few more details: