ZOLFO SPRINGS, FL | HARD MONEY LOAN SOLUTIONS
Hard Money & Bridge Financing Solutions For The Greater Zolfo Springs Area
ASSET BASED LENDING SOLUTIONS FOR THE GREATER ZOLFO SPRINGS, FL AREA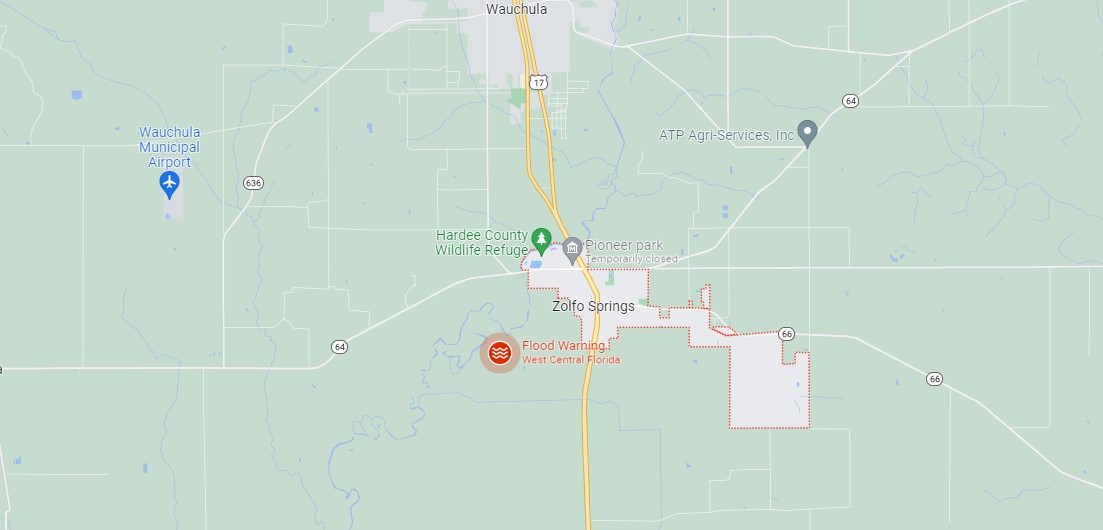 The town of Zolfo Springs is located in Hardee County, Florida, around 4 miles from Wauchula and 20 miles from Arcadia. The town benefits from several natural beauty spots such as The Peace River and Pioneer Park. Popular attractions close by include The Castle of Solomon and the Hardee County Wildlife Refuge. Zolfo Springs is a great place to purchase real estate for investment purposes.
Commercial Real Estate Bridge Loans in Zolfo Springs, FL
At HML Solutions we can assist you with hard money loans and bridge loans for commercial property projects. Entrepreneurs in the Zolfo Springs, FL, area can access immediate finance to improve, renovate or purchase a business property. HML Solutions can provide support with:
Commercial rental properties

Strip malls

Retail stores

Office buildings

Gas stations
HML Solutions can support small businesses to secure a great property. We can also assist management companies to improve and purchase rental locations. Our experience includes assisting real estate developers with large undertakings, projects can vary from $50,000 all the way up to $50,000,000.
Hard Money Loans for Residential Investments In Zolfo Springs
Have you found the perfect home for sale in Zolfo Springs? The HML Solutions team has ample experience in residential property investment projects. Over the years our team has handled:
Fix-and-flip projects

Rental properties

Condominiums

Senior living communities

Rental properties

Luxury properties

Residential development projects
With a bridge or hard money loan, you can access short-deals and foreclosures, and secure your residential property before your competition does! At HML Solutions, bridge and hard money loans are granted approval in 1-2 weeks max, helping you to close the sale fast. HML Solutions can offer to finance for construction expenses or remodeling costs if required.
Why choose a hard money loan for your investment project?
Traditional loans can be difficult to qualify for, they also include lengthy processing times. When you choose a hard money or bridge loan, you'll access the following benefits:
It's easy to qualify for a hard money loan.

1-2 weeks to processing time.

Excellent LTV: get up to 75% of property value

You can access low-interest rates (generally 10%-12%).

Reasonable terms, generally 1-5 years.

Loans do not include prepayment penalties.
Contact HML Solutions today
With HML Solutions you'll get a company with plenty of experience across all areas of real estate. Our talented team works hard to provide customized loans, offering the best terms and rates possible. Our goal is to reduce your costs while providing all the benefits we can.
Whether you're looking for commercial real estate loans or residential loans, HML Solutions can help. If you have any questions about the nature of bridge loans and hard money loans, our staff can answer your queries.
To learn more about hard money loans today, contact our team in Zolfo Springs, Florida.
Contact us today for a free consultation and get started with a loan process that often closes within 10 days.

For super quick service, fill out the form on this page. We'll do an immediate review, then we'll contact you right away to begin your hard money loan or bridge financing process.
Note: All submitted information is kept in strict confidence and used solely for the purpose of obtaining a hard money loan and/or bridge loan. We do not share your information with any third parties without your consent.
Use our quick-start application below to begin the process. Once received, we will contact you via phone to verify your interest and to gather a few more details: