ZEPHYRHILLS, FL | HARD MONEY LOAN SOLUTIONS
Hard Money & Bridge Financing Solutions For The Greater Zephyrhills Area
ASSET BASED LENDING SOLUTIONS FOR THE GREATER ZEPHYRHILLS, FL AREA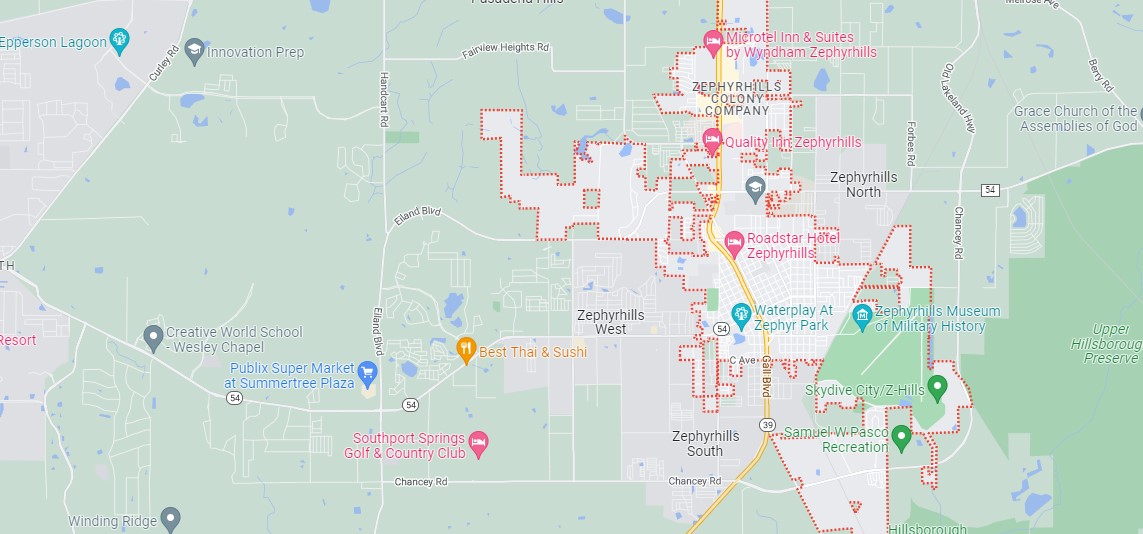 Did you know that Zephyrhills, FL, is one of the world's famous pure spring water cities? This city is also one of the major skydiving centers in the US. Zephyrhills is known for its poultry farms, citrus groves, and cattle ranches.
As of 2020, the city had a total population of 17,200 locals. What does this mean? This means more opportunities to invest in commercial and residential buildings. And, with HML Solutions by your side, we can help you make this a reality.
We are a financing company in Zephyrhills known for giving out various loans. We major in:
Commercial hard money loans

Cash-out loans

Bridge loans

Investment property loans

Fix and flip loans

New construction loans

Residential long-term financing and more
Choosing a Lending Company
You do not just settle with the first option when looking for the best money lending company. It would help if you shopped around and factor in essentials until you find the right one. Things that matter when you shop for your loan include:
Pre Approval

Loan amount

Rates and fees

Payment period
With HML Solutions, we guarantee that you will get the best loans to meet your needs. We are known for having the most uncomplicated process that can help you get your loan approved within a short period.
Maximally, it takes about two weeks to get a loan that can amount to $5M. We also utilize the latest technology to ensure that each step in the loan application process is efficient and transparent to meet your needs.
Hard Money and Bridge Loans
Most people are constantly on the hunt for hard money and bridge loans. And in a prosperous city like Zephyrhills, this is no different. More and more people are venturing into commercial and real estate projects due to their growing demand.
But to complete these projects, you will need to secure a loan from HML Solutions. This can either be getting a bridge loan or a hard money loan. For example, you will apply for a bridge loan if you are undertaking two transactions that involve selling and buying a home simultaneously.
The rates for a bridge loan are 10%-12.00%. The repayment term for this kind of loan is between 1-5 years. What's more, it has an LTV of up to 75% of the purchase price.
You can secure a loan such as commercial hard money loans if you are investing in commercial projects. This loan can come in handy if you invest in student housing, retail centers, condominiums, shopping complexes, and more.
You can invest in townhomes, strip malls, single-family structures, apartments, and business and personal condos for hard money loans. The rates for hard money loans from HML Solutions are 10%-12.00%. To repay the loan, the term is anywhere between 1-5 years.10
Contact us today for a free consultation and get started with a loan process that often closes within 10 days.


For super quick service, fill out the form on this page. We'll do an immediate review, then we'll contact you right away to begin your hard money loan or bridge financing process.
Note: All submitted information is kept in strict confidence and used solely for the purpose of obtaining a hard money loan and/or bridge loan. We do not share your information with any third parties without your consent.
Use our quick-start application below to begin the process. Once received, we will contact you via phone to verify your interest and to gather a few more details: