WILDWOOD, FL | HARD MONEY LOAN SOLUTIONS
Hard Money & Bridge Financing Solutions For The Greater Wildwood Area
ASSET BASED LENDING SOLUTIONS FOR THE GREATER WILDWOOD, FL AREA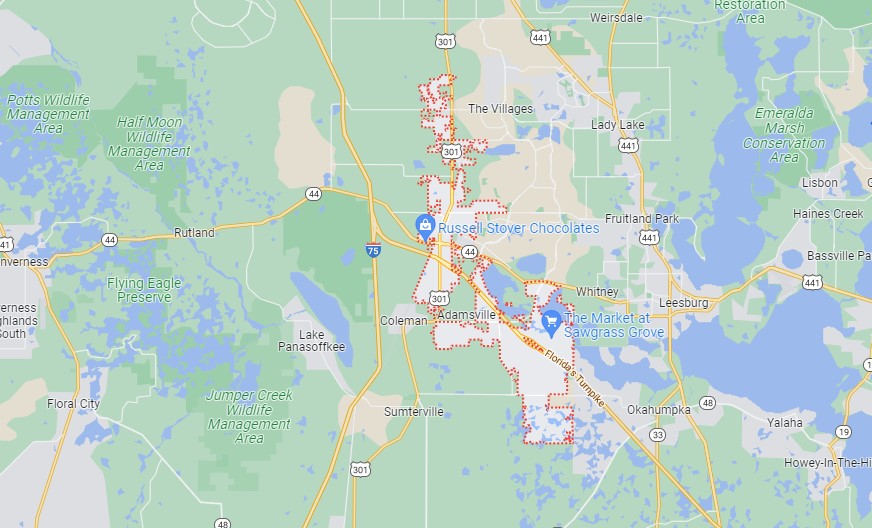 Being only an hour away from Orlando, it's no surprise that Wildwood, FL, has one of the fastest-growing micropolitan areas in the United States. Often referred to as "The Crossroads of Florida", Wildwood's convenient location makes it key to exploring Central Florida. Home to a lively town square and two wildlife management areas, Wildwood has something for everyone to enjoy.
This makes it a great place to look into for any keen investors or commercial entrepreneurs. If you are thinking about getting set up in the beautiful town of Wildwood with your business or investment, then you might want to check out the useful and beneficial financing solutions offered by HML Solutions.
At HML Solutions, we offer a variety of finance options for those looking for assistance with their personal and professional ventures. In particular, we have some valuable hard money and bridge loan options that you might want to consider.
How Wildwood Entrepreneurs Can Benefit from Hard Money Loans
If you are an entrepreneur based in Wildwood, you will find that you can benefit from our hard money loans in a few considerably important ways. First of all, these loans can be useful for any kind of business venture you might have in place, or any investment that you could be planning for. You'll find that our service is reliable, quick, and easy, too, so we are likely to be the number one go-to option if you are looking for a loan without having to go to the bank.
You can expect all of the following benefits from our hard money loans:
Low-interest rates – between 10 and 12%.

Huge loan amounts – borrow up to $50,000,000.

Choose a term you like – from 1 to 5 years.

No hidden fees or prepayment penalties.

Fast closing – approval usually happens in 1-2 weeks.

LTV of 75% – highly competitive.
Clearly, these benefits are considerable, so they are definitely something to think about if you want to make sure that you are getting all the money you need for your venture.
Why Our Bridge Loans Are So Popular in Wildwood
As well as those hard money loans, we also offer bridge loans, which are proving to be a hugely popular option for many of our Wildwood-based clients. A bridge loan can be the perfect choice if you are in need of a short-term payment to purchase property. The benefit of bridge loans from HML Solutions is that we can help you to get the funding you need exactly when you need it.
Whether you are planning something large-scale in beautiful Wildwood, or you just want to make sure you have the necessary funds for a simple remodel, our hard money and bridge loans are well worth checking out. To find out more about these options, be sure to contact us as soon as possible. We will be more than happy to talk you through these possibilities so that you can get the funding you need.
Contact us today for a free consultation and get started with a loan process that often closes within 10 days.


For super quick service, fill out the form on this page. We'll do an immediate review, then we'll contact you right away to begin your hard money loan or bridge financing process.
Note: All submitted information is kept in strict confidence and used solely for the purpose of obtaining a hard money loan and/or bridge loan. We do not share your information with any third parties without your consent.
Use our quick-start application below to begin the process. Once received, we will contact you via phone to verify your interest and to gather a few more details: