VENICE, FL | HARD MONEY LOAN SOLUTIONS
Hard Money & Bridge Financing Solutions For The Greater Venice Area
ASSET BASED LENDING SOLUTIONS FOR THE GREATER VENICE, FL AREA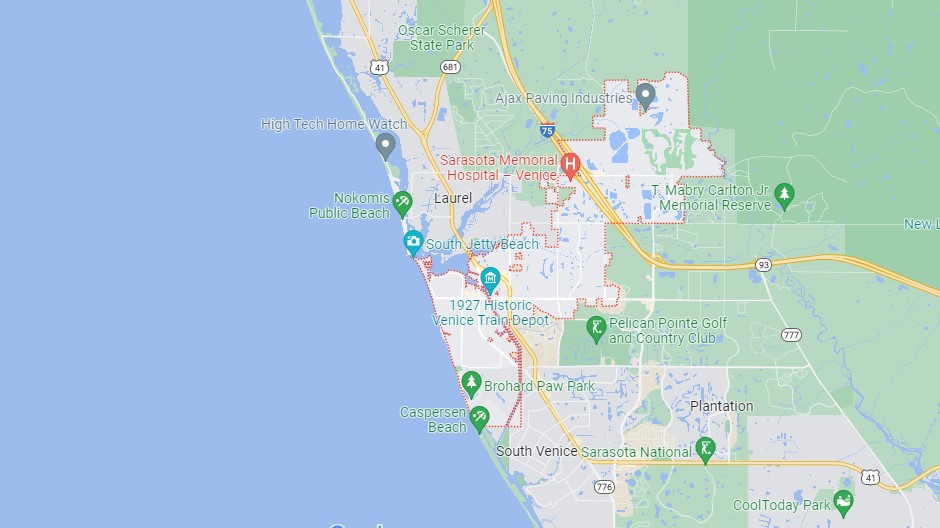 Once a fishing and farming community, Venice, FL is now a popular choice for tourists and holidaymakers. Home to only professional orchestras in South Sarasota County, Venice also hosts a range of different tourist, leisure, and dining options.
With its range of tourist-oriented businesses, it is easy to comprehend why investors are loving Venice, FL for commercial real estate projects.
We at HML Solutions identify not every organization has been around for years. There are also other exciting novice businesses in the picture that need commercial real estate financing. That's why we make hard money loans and bridge loans as simple as possible for Venice business owners. Our financing options can help you whether you've been serving customers for decades or are just getting started with fix-and-flip properties, we can tailor a finance solution to meet your needs.
How HML Solutions Works
Our hard money and bridge loans are designed for commercial projects of all sizes and scopes. Unlike other lending institutions, we'll work with you closely to cultivate a solution that will meet your strict criteria. You won't have to think about breaking promises due to budgeting delays when you get a loan from us. You'll get the financing you need to grab those time-sensitive opportunities that can help you expand your portfolio.
We realize that all commercial projects have individual funding needs. By customizing our loans solutions to your specific needs, working closely with both you and your developers, we can construct the best loan possible. With our finance team holding extensive market knowledge and expertise, they not only ensure you receive the capital you need to fund your project, no matter its size.
The Benefits of Using HML Solutions
For your commercial real estate project to succeed, you'll need access to the necessary funding. We understand that if you don't have access to money, your renovation, reconstruction, or commercial project may be postponed. While other lending companies such as banks and financial mortgage brokers are clamping down on lending limits and restricting lending amounts, we're dedicated to providing quick, convenient, and versatile funding for your project.
When you work HML Solutions, you won't experience any automated and impersonal application process and extensive credit or number-crunching checks. Rather, we apply a personal assessment and will examine the property's overall worth in addition to any other assets necessary to ensure your commercial project gets finished. The whole process is personal. We don't outsource, instead, our in-house team of knowledgeable experts processes these applications. This ensures that you will receive quick responses.
Types of Projects We Fund
Sometimes you must be able to act quickly. That is why hard money and bridge loans are extremely beneficial. Whether you need to proceed quickly to secure a purchase or keep your project on track we have experience with:
REOs

Short sales

Foreclosures
Added Benefits
In addition to a quick turnaround, we also offer:
LTV of 75% of as-is value or purchase price

Have no added or hidden fees

Terms offered between 1-5 years

Offer loans up to $50M+

Competitive interest rates
Our agents are standing by to help guide you through the hard money or bridge loan financing that's right for you.
Contact us today for a free consultation and get started with a loan process that often closes within 10 days.


For super quick service, fill out the form on this page. We'll do an immediate review, then we'll contact you right away to begin your hard money loan or bridge financing process.
Note: All submitted information is kept in strict confidence and used solely for the purpose of obtaining a hard money loan and/or bridge loan. We do not share your information with any third parties without your consent.
Use our quick-start application below to begin the process. Once received, we will contact you via phone to verify your interest and to gather a few more details: