TITUSVILLE, FL | HARD MONEY LOAN SOLUTIONS
Hard Money & Bridge Financing Solutions For The Greater Titusville Area
ASSET BASED LENDING SOLUTIONS FOR THE GREATER TITUSVILLE, FL AREA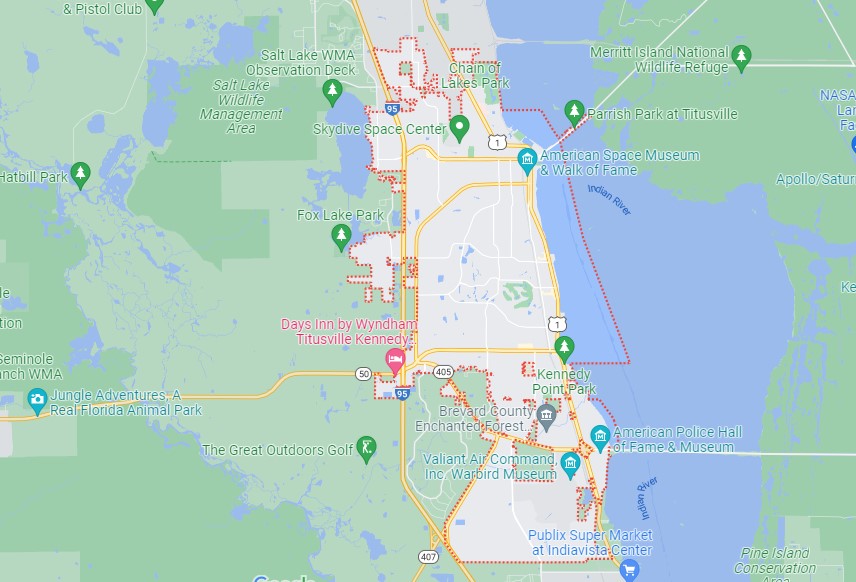 Where on the planet can you be watching sea turtles one moment and rocket launches the next? It has to be Titusville, FL. This incredible place is romantic and stunning – its sunsets are famed and have to be seen to be believed – but it's also one of the most interesting places you can be. Whether you love water sports, you're fascinated by space, you enjoy great food, or you think retail therapy is for you, Titusville has it all. Located on Florida's Space Coast near to the Kennedy Space Center, few places appeal to so many, which is why choosing to invest in property or run a business here is a great idea. At HML Solutions, we can be part of making that dream come true.
Hard Money Loans Can Help with Your Business Goals
When your business needs a boost, an investment can go a long way, and when you make the right decisions regarding the money you are looking for – including the decision to work with HML Solutions – you can go very far indeed. No matter what business you're in, from managing rental properties to opening a retail franchise, if you need commercial property, a bridge loan or hard money loan could be exactly the right option.
Small businesses and multinational corporations can all benefit from the help that a hard money loan can bring. But why choose HML Solutions? What makes us stand out from the crowd? Here are just some of the reasons:
We offer an LTV of up to 75%

Our loan terms are comfortable; they are between one and five years

How much do you need? We can offer between $50,000 and $50,000,000

We close fast, usually within 7 to 14 days

There are no hidden fees and no penalties for early repayment
When you work with a lender who can offer so much and ensure that you are getting the best loan for your situation, customizing loans as needed to help you in the best way with no need to compromise, you can focus on other things, such as moving forward with your business, rather than being caught up in the complications that can come with other lenders and their endless requests for information.
Why Use A Bridge Loan?
If you've ever had a shortfall in your cash flow, you'll know that something like a bridge loan would have helped immeasurably. Maybe you're waiting for a client to pay but you have to make a purchase. Perhaps you see a great opportunity – something like a short sale or a foreclosure on a property – and you need to boost your funds in the short-term to make the most of those low prices. Maybe you're completing a construction project, and you need to order materials which you can pay for after you complete the work – a hard money loan means you can pay now, get the work done, and then pay the loan back as soon as you can.
A bridge loan is the best way to grow your business without causing any financial strain or having to curtail your ideas. That's why it's crucial to get in touch with HML Solutions today. Let us work with you to develop the ultimate plan for your business's future.
Contact us today for a free consultation and get started with a loan process that often closes within 10 days.


For super quick service, fill out the form on this page. We'll do an immediate review, then we'll contact you right away to begin your hard money loan or bridge financing process.
Note: All submitted information is kept in strict confidence and used solely for the purpose of obtaining a hard money loan and/or bridge loan. We do not share your information with any third parties without your consent.
Use our quick-start application below to begin the process. Once received, we will contact you via phone to verify your interest and to gather a few more details: