TAMARAC, FL | HARD MONEY LOAN SOLUTIONS
Hard Money & Bridge Financing Solutions For The Greater Tamarac Area
Hard Money Loan Solutions in Tamarac, FL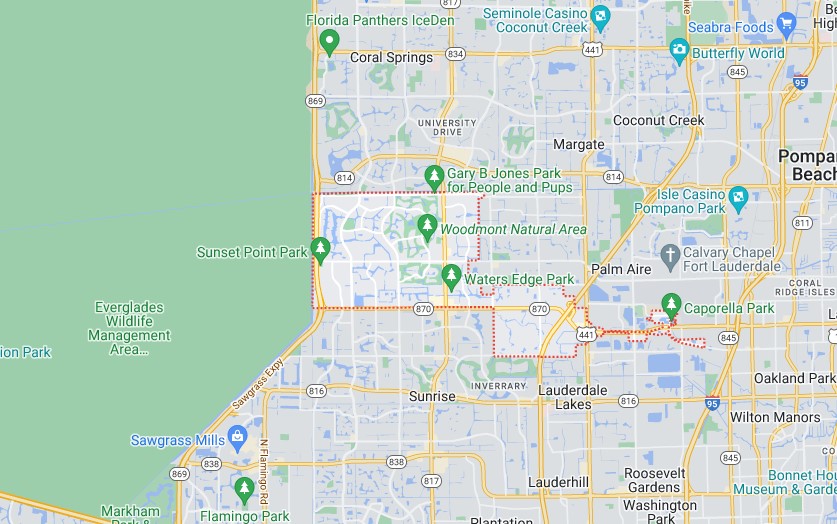 When you have access to capital for your business, you can streamline practically any project or goal. With hard money loans and bridge loans from HML Solutions, it's possible to grow your business and keep it healthy. Our financing options have helped countless businesses in Tamarac, FL, and we can help your company, too. Whether you have a construction business, retail store, restaurant, healthcare practice, manufacturing company, commercial distribution company or another business, our solutions can make a huge difference for your cash flow and profits.
Excellent Interest Rates and Terms on Hard Money Loans in Tamarac, FL
Why choose our bridge loans and hard money loans? First, as a trusted alternative lender in Tamarac, FL, we have the capital backing for the largest commercial projects. We also provide excellent rates and terms:
Terms of 1–5 years

Fixed interest rates

Loan-to-value ratio of up to 75%

Loans ranging from $50,000 to $50,000,000

Fast closing

No additional fees

No prepayment penalties
We work actively with your business to determine the best loan amount and terms for your needs. Our goal is to help you become even more successful, so our financial advisors look for ways to save you money while providing a hard money loan that feels like a good fit. There are many options for repayment terms, so small businesses and seasonal companies don't have any trouble finding a custom bridge loan.
Bridge Loans for Virtually Any Commercial Real Estate Project
We have a variety of funding options for commercial real estate projects. The right solution makes reaching your goals much simpler:
Fix-and-flip properties

Owner-occupied real estate

New constructions

Residential investment properties

Commercial real estate investments

Development projects

Short sales

Multifamily housing improvements/remodels
In other words, your job is to identify promising business opportunities. Our job is to make sure you get sufficient financing to help you see the project through from beginning to end. We've helped many businesses generate significant profits this way.
Smooth Hard Money Loan Processing and Applications
When you find a hidden gem in Tamarac, whether a residential or commercial property, you need to move fast to take advantage of the opportunity. That's why we offer simple application requirements and fast funds transfer. We handle all applications in-house, giving you one-on-one attention so you can close on properties as quickly as possible.
As a well-established alternative money lender, we can afford to help our clients in this way. We invest in dedicated entrepreneurs and excellent real estate opportunities even when other lenders hold back. If you want financing that works smoothly, but also carries comfortable terms and interest rates, we can help you choose the hard money solution.
Expert Financing Partners for Your Business
Our team does more than just deposit funds in your account. We're also available to help if you have any questions. We can assist you in choosing a loan that meets your immediate and future needs seamlessly. Let us know about your concerns or goals, and we'll do our best to give you all the financing needed for success.
To apply today or learn more about hard money loans, contact us in Tamarac, FL right away.
Contact us today for a free consultation and get started with a loan process that often closes within 10 days.


For super quick service, fill out the form on this page. We'll do an immediate review, then we'll contact you right away to begin your hard money loan or bridge financing process.
Note: All submitted information is kept in strict confidence and used solely for the purpose of obtaining a hard money loan and/or bridge loan. We do not share your information with any third parties without your consent.
Use our quick-start application below to begin the process. Once received, we will contact you via phone to verify your interest and to gather a few more details: