SUNRISE, FL | HARD MONEY LOAN SOLUTIONS
Hard Money & Bridge Financing Solutions For The Greater Sunrise Area
Hard Money Loan Solutions in Sunrise, FL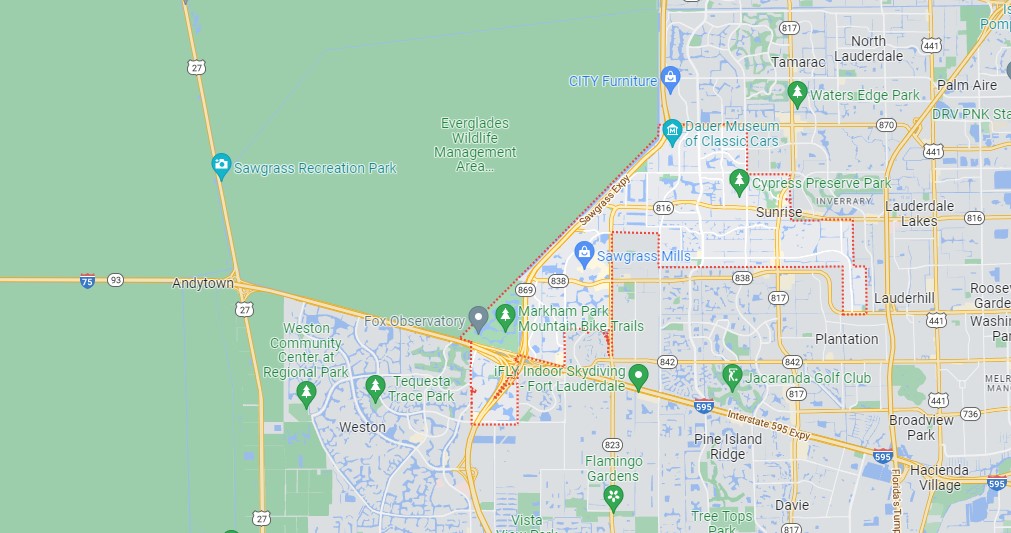 Sunrise, Florida, is a thriving town nestled in the heart of one of the state's biggest tourist regions. As such, the city houses a wide variety of homes and commercial buildings. Investors in the region need access to the right type of financing to snatch up properties when they hit the market because they don't stay available for long with the city's thriving real estate industry. HML Solutions offers customized bridge and hard money loans that make it possible for investors to obtain property.
Hard Money Financing in Sunrise, FL
There is no one-size-fits-all solution when it comes to financing. Whether they intend to fix and flip houses or buy commercial properties to build franchises with, investors need hard money loan solutions that are tailored to meet their individual needs. HML Solutions believes that this customized approach to financing is the best way to help investors navigate the unique real estate market in Sunrise. Hard money loans provide investors with the funding they need to obtain property as soon as it becomes available rather than waiting on other pieces of real estate to sell first. We offer bridge and hard money loans that are suitable for a wide variety of purposes, including construction loans, single-family properties, real estate purchases and foreclosure properties.
We work directly with investors so that we can tailor loan solutions to meet their needs. Once we know which type of property they are interested in and what they plan to do with it, we work closely with our clients to customize hard money loans so they get exactly what they need for their project.
Hard Money Loan Terms
The terms for traditional lending solutions are evolving rapidly, and many companies offer smaller loans with more stringent requirements. Rather than focusing on your bottom line as an investor or performing frequent credit checks to determine if you are eligible for a hard money loan, we structure our hard money loans around the value and assets of your commercial property. We look at your plan to turn your investment into a profit instead of focusing solely on your credit history. The terms for all of our hard money loans are competitive and include those listed below.
LOAN AMOUNTS: $100K – $50M+

Maximum LTV 75%

TERMS: 1 – 3 Years

RATE TYPE: 10% – 12% fixed

AMORTIZATION: Interest only

CLOSINGS: 1 – 2 Weeks

ORIGINATION FEE: 2 Points

CREDIT CHECK: NO

INCOME VERIFICATION: NO
Contact HML Solutions Today
Hard money loans enable investors to buy properties without having to sell other pieces of real estate to afford the new transactions. This allows investors to buy properties as soon as they come on the market. Because there are many types of properties, hard money loan solutions need to be customized to fit the needs of individual investors. HML Solutions specializes in customized hard money loans, so if you are an investor seeking flexible financing for a bridge loan in Sunrise, FL, contact us today to see how we can customize funding for you.
Contact us today for a free consultation and get started with a loan process that often closes within 10 days.


For super quick service, fill out the form on this page. We'll do an immediate review, then we'll contact you right away to begin your hard money loan or bridge financing process.
Note: All submitted information is kept in strict confidence and used solely for the purpose of obtaining a hard money loan and/or bridge loan. We do not share your information with any third parties without your consent.
Use our quick-start application below to begin the process. Once received, we will contact you via phone to verify your interest and to gather a few more details: