STARKE, FL | HARD MONEY LOAN SOLUTIONS
Hard Money & Bridge Financing Solutions For The Greater Starke Area
ASSET BASED LENDING SOLUTIONS FOR THE GREATER STARKE, FL AREA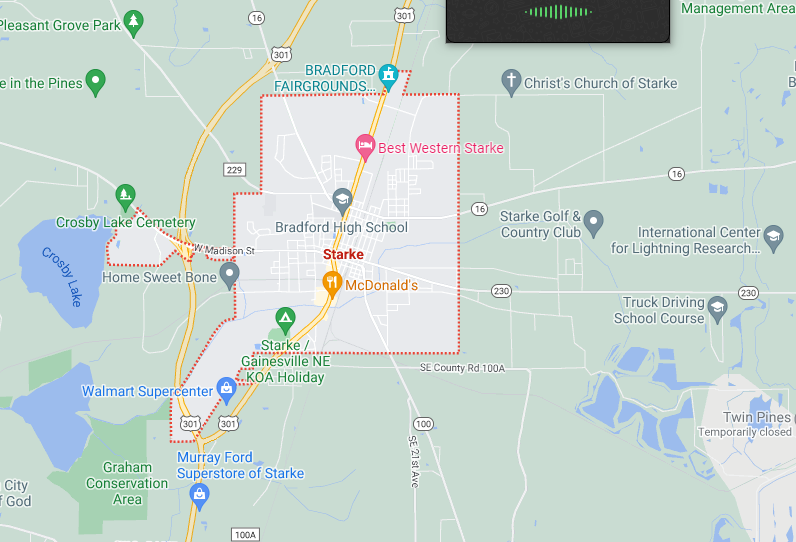 The city of Starke, FL, has much to offer its residents and tourists. A historical town that boasts a yearly bike festival and strawberry festival, Starke knows hospitality. Here at Hard Money Loan Solutions, we want to be just as welcoming and helpful to Starke residents and tourists alike. Whether you're in need of a loan for a small home improvement project or looking to expand your business to meet the rising demand of tourism, we are here to help!
Flexible Finance Available
At HML Solutions, we're proud to be able to offer our customers bridge loans and hard money loans that most investors find a challenge to get. The right hard money loans and bridge loans are not always easy to come by. It's also true that the process for regular business loans can be long, tedious and can often end in disappointment. With HML Solutions, you can say goodbye to the long wait and start working with a company that can approve your commercial real estate loan in as little as two weeks.
Whether you are looking to own your own cafe, or you need residential loans for multifamily buildings, HML Solutions can help you with the right loan program in Starke, FL. Our hard money loans and bridge loans are designed in a way that meets your business needs. Our programs are individual and flexible to your business circumstances, and we are equipped to approve our clients, ensuring that you have the finance you need. This will then ensure that your investment can work for you – exactly what you need to get the right start for your business premises.
Fast Decisions on Finance
Choosing HML Solutions in Starke, FL, is a no-brainer for those who are looking for commercial real estate loans that make sense. You need a company that can work quickly while saving you time on paperwork, and HML Solutions is that company. The best hard money loans and bridge loans are easier to find when you speak to the experts, and our programs are created to work for you. Here are some of the reasons you should choose to go with HML Solutions today:
LOAN AMOUNTS: $100K – $50M+

Maximum LTV 75%

TERMS: 1 – 3 Years

RATE TYPE: 10% – 12% fixed

AMORTIZATION: Interest only

CLOSINGS: 1 – 2 Weeks

ORIGINATION FEE: 2 Points

CREDIT CHECK: NO

INCOME VERIFICATION: NO
Fully Customized Hard Money Loans
What's the size of your project? At HML Solutions, we're keen to hear all about your project and whether you have a deal that's time-sensitive or whether you have foreclosures to think about, HML Solutions can help. Our clients come from all kinds of backgrounds, and our solutions are created and customized to individual circumstances.
Contact us today for a free consultation and get started with a loan process that often closes within 10 days.


For super quick service, fill out the form on this page. We'll do an immediate review, then we'll contact you right away to begin your hard money loan or bridge financing process.
Note: All submitted information is kept in strict confidence and used solely for the purpose of obtaining a hard money loan and/or bridge loan. We do not share your information with any third parties without your consent.
Use our quick-start application below to begin the process. Once received, we will contact you via phone to verify your interest and to gather a few more details: