ST. LEO, FL | HARD MONEY LOAN SOLUTIONS
Hard Money & Bridge Financing Solutions For The Greater St. Leo Area
ASSET BASED LENDING SOLUTIONS FOR THE GREATER ST. LEO, FL AREA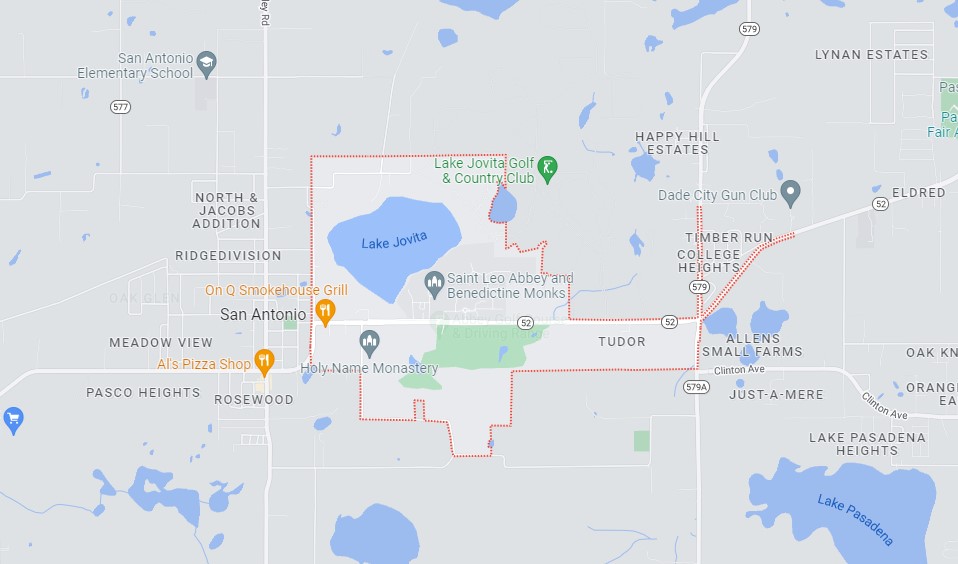 On the Eastern side of Pasco County, you will find the beautiful town Saint Leo, named after Pope Leo. It is known for St. Leo University, St. Leo Abbey, and the Holy Name Monastery.
This slowly growing city is ripe for investors to take notice and investments in equity markets and real estate are popular. With such opportunities, do not hesitate to contact HML Solutions to help you secure a hard money or bridge loan quickly.
We are a company that offers all kinds of loan solutions such as:
Bridge loans
Hard money loans
Fix and flip loans
Refinance loans
New construction loans
Investment property loans and more
If you are looking for the above types of loans, look no further! Consider our different options today for the best loan experience. We offer loans from $50,000 to $5 million to meet all your project needs.
At HML Solutions, we understand how it can be hard to access a loan for your project, especially in today's economy. We also know how these kinds of loans can take a while before getting approved due to many legal procedures. That is where we come in. We have a simplified loan application process to help you get what you want at the right time.
A Simplified Application Process for Hard Money Loans
To get a loan, you would traditionally go to the bank and fill out a complicated application and then have to wait for a prolonged period of time before getting approved—or even worse, getting turned down. HML Solutions strives to make things different. Here are a few basic steps to keep in mind:
Requisite credit check (but our loans do not require high credit scores)
Provision of personal details
The request for business documents
Interest rates
Application closing
At HML Solutions, we offer the most straightforward loan application process. You can click and download our online loan application form. It requires you to fill in a few details such as name, address, location, property address, and the loan amount requested but a few. Once you submit the request, we will get back to you.
Hard Money Loans
These are loans you can secure quickly by the value of the property. They are the right loan solutions for anyone who wants to invest in commercial property as quickly as possible. At HML Solutions, our hard money loans cover structures such as apartments, strip malls, personal and business condos, townhomes, and multi-family units.
Our hard money loans have a repayment period of between 1-5 years. The rates are 10%-12.00% and there is no prepay penalty.
Bridge Loans
Another primary loan that we offer at HML Solutions is bridge loans. A bridge loan is the money you get when undertaking two real estate transactions. For example, this is typically when buying a house and selling another simultaneously.
With this type of loan from HML Solutions, you can bridge the financial gap of meeting short-term liquidity requirements. We have a repayment period of 1-5 years for this kind of loan, while the rates are between 6.99%-12.00%.
You can use these loans as a stepping stone towards permanent funding. Another benefit is they are very flexible. This is because expenses may come up at any time before completing a transaction, and the best solution is to get a bridge loan. If you are still unsure whether you need this kind of loan, please call us today.
Times have changed and getting a loan of any type is easier said than done. We at HML Solutions promise to deliver nothing but the best funding options with favorable rates.
Get in touch with us today!
Contact us today for a free consultation and get started with a loan process that often closes within 10 days.


For super quick service, fill out the form on this page. We'll do an immediate review, then we'll contact you right away to begin your hard money loan or bridge financing process.
Note: All submitted information is kept in strict confidence and used solely for the purpose of obtaining a hard money loan and/or bridge loan. We do not share your information with any third parties without your consent.
Use our quick-start application below to begin the process. Once received, we will contact you via phone to verify your interest and to gather a few more details: