ST. CLOUD, FL | HARD MONEY LOAN SOLUTIONS
Hard Money & Bridge Financing Solutions For The Greater St. Cloud Area
ASSET BASED LENDING SOLUTIONS FOR THE GREATER ST. CLOUD, FL AREA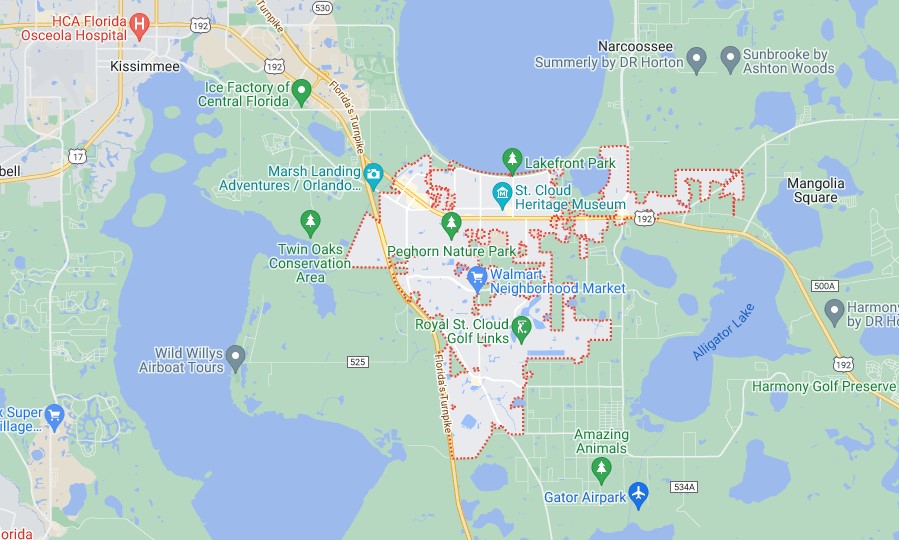 St. Cloud, FL, a city on the East Lake Tohopekaliga shore, is a beautiful place to live. With its Southern charm, a historic Main Street area, and the Reptile World Serpentarium, St. Cloud is growing exponentially in the commercial and residential sectors. As a resident or a property owner, you probably want to take advantage of the growth of this city by investing in new construction and other real estate projects. However, you may not know the best place to find capital. The good news is that HML Solutions is here for you!
Here at HML Solutions, we offer hard money and bridge loans that fit your financial situation, whether you have a good credit score or not. Read on for more information.
The Loan Application Process
You first need to provide personal information. These include your income level, employment status, your credit score, and whether you have debts or bills that you are yet to settle.
We ask for such information as standard procedure to ensure that you are in a good position to repay the loan. We also do this to ensure no tax implication on you as a borrower. The loan application process is easy and fast since it is online.
Types of Loans Offered and Requirement Needs
We offer two types of financing options: Hard money loans and bridge financing loans.
Hard money loans are short-term loans that you can apply for to quickly fund your small projects. Depending on what your investment goal is, you can access these loans whenever you need them. These loans are a good option for renovation, refinancing, rehabilitation, and remodeling your commercial and residential real estate projects. You can use hard money loans on several structures such as condos, townhomes, strip malls, apartments, etc.
On the other hand, bridge loans are those that you get to fund your projects as you wait for a long-term financing solution. It is the best short-term alternative for bridging the gap between all your financial options. You will need a bridge loan in a case where you want to start a new project, but you are waiting for a return on investment for your existing property. This way, you get fast funding for your new investment project.
What Stands Out with This Financing Solution
You could be looking for a residential or a commercial real estate loan for your respective projects. You could be wondering what the other option is apart from the existing traditional lenders in St. Cloud, FL. If this is the case, here is why HML Solutions are the best option:
Firstly, our loan application process is fast. As an investor or a property owner, you will not experience sleepless nights looking for quick funding for your projects. With HML Solutions, you will start your projects at the desired time.
Moreover, you will not feel the urge to shy away from applying for hard money and bridge loans due to a poor credit score. Traditional lenders do not usually allow you to complete your loan application process if your creditworthiness is questionable. However, here at HML Solutions, we let you apply for such loans as long as you qualify for the loan. The focus is more on the value of the property you wish to own and less on your credit score.
Conclusion
Do you need financing for your renovation or remodeling project? Do you have a poor credit score? If so, reach out to our experts at HML Solutions by calling (855) 244 -2220. We will help you with a flexible hard money and bridge financing solution that fits all your needs.
Contact us today for a free consultation and get started with a loan process that often closes within 10 days.


For super quick service, fill out the form on this page. We'll do an immediate review, then we'll contact you right away to begin your hard money loan or bridge financing process.
Note: All submitted information is kept in strict confidence and used solely for the purpose of obtaining a hard money loan and/or bridge loan. We do not share your information with any third parties without your consent.
Use our quick-start application below to begin the process. Once received, we will contact you via phone to verify your interest and to gather a few more details: