SOUTH DAYTONA, FL | HARD MONEY LOAN SOLUTIONS
Hard Money & Bridge Financing Solutions For The Greater South Daytona Area
ASSET BASED LENDING SOLUTIONS FOR THE GREATER SOUTH DAYTONA, FL AREA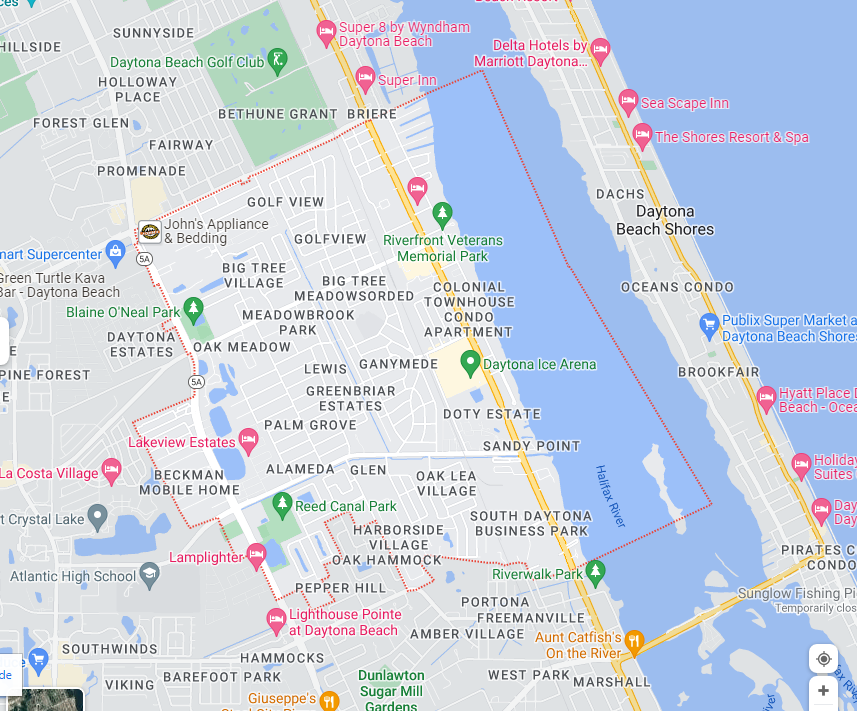 South Daytona is one of the well-known cities in Volusia County, Florida. Once known as Blake, this city is now a small, business-friendly, and residential area bordering the Halifax River. South Daytona is just minutes away from the Atlantic Ocean beaches, attracting millions of tourists annually. Therefore, it is a great place to invest in real estate and grow your company.
South Daytona is teeming with several business and investment opportunities worth taking advantage of. However, you will need enough cash for this. Thankfully, HML Solutions has all the money you need to exploit the endless opportunities in South Daytona.
How Does a Hard Money Loan Differ from a Bridge Loan?
Many people are shocked to discover that hard money loans are not the same as bridge loans after using both terms interchangeably for a long time. A hard money loan is a funding option that comes from private entities secured by a property's value. However, bridge loans are gap financing options you can go in for to bridge the gap between two financial transactions. The main differences between the two are:
Some traditional lenders give bridge loans, while individuals and private companies usually give hard money loans.
A bridge loan is often solely for buying property, but you can use a hard money loan for many other purposes, including equipment costs or payroll.
All You Need to Know About Our Bridge and Hard Money Loans
Many business owners in South Daytona appreciate our quick and hassle-free loan processing that allows you to receive the cash you need in the shortest possible time. Indeed, many of our clients quickly access and leverage our funds as residential loans and commercial real estate loans to invest in different property types.
We achieve this partly due to our straightforward application process that focuses on the value of your investment instead of credit scores. In addition, we handle all loan applications on-site instead of elsewhere to guarantee fast processing. In addition to being quick and convenient, our bridge and hard money loans are worth considering for the following reasons.
LOAN AMOUNTS: $100K – $50M+

Maximum LTV 75%

TERMS: 1 – 3 Years

RATE TYPE: 10% – 12% fixed

AMORTIZATION: Interest only

CLOSINGS: 1 – 2 Weeks

ORIGINATION FEE: 2 Points

CREDIT CHECK: NO

INCOME VERIFICATION: N
How You Can Use Our Bridge and Hard Money Loans
Our loans can help you acquire various kinds of residential properties, including promising fixer-uppers and single-family or multifamily dwellings. Alternatively, you can invest in commercial real estates like industrial properties and shopping centers. You can even use our loans to improve your business in various ways, from buying more inventory to upgrading your IT equipment.
Contact us today for a free consultation and get started with a loan process that often closes within 10 days.


For super quick service, fill out the form on this page. We'll do an immediate review, then we'll contact you right away to begin your hard money loan or bridge financing process.
Note: All submitted information is kept in strict confidence and used solely for the purpose of obtaining a hard money loan and/or bridge loan. We do not share your information with any third parties without your consent.
Use our quick-start application below to begin the process. Once received, we will contact you via phone to verify your interest and to gather a few more details: