SEMINOLE, FL | HARD MONEY LOAN SOLUTIONS
Hard Money & Bridge Financing Solutions For The Greater Seminole Area
ASSET BASED LENDING SOLUTIONS FOR THE GREATER SEMINOLE, FL AREA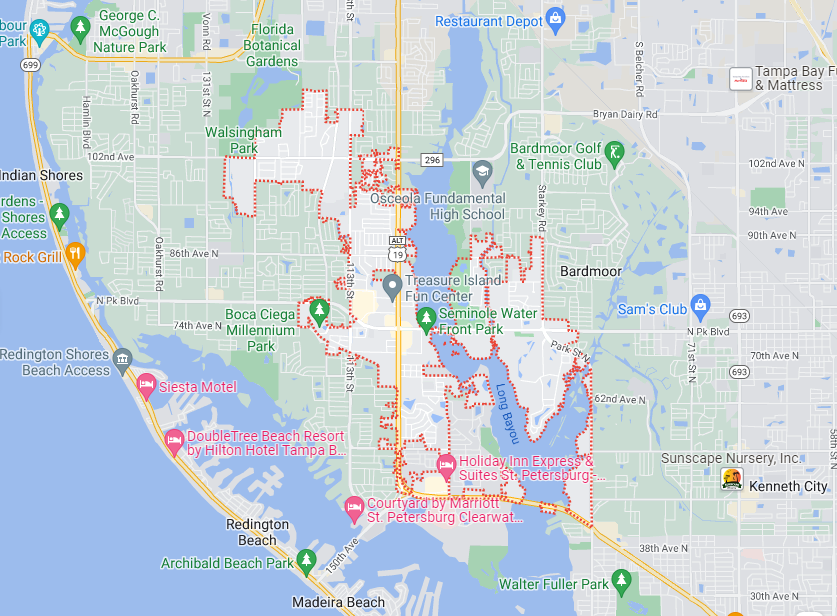 The city of Seminole, FL, is surrounded by gorgeous nature. A gateway to Madeira Beach and Indian Shores, Seminole has outdoor adventures aplenty, whether you want to spend your day kayaking Lake Seminole or climbing the 35-foot observation tower of Boca Ciega Millennium Park tower.
Seminole is near Tampa, St. Petersburg, and Clearwater, and offers residents an ideal living location with a pleasant climate and balanced local economy. It's not too surprising to see, then, that a lot of our clients are looking to take out hard money loans or bridge loans to snap up properties in this thriving and profitable area.
Here at HML Solutions, we pride ourselves on offering comprehensive and fast loan solutions for those who are looking to invest fast. Our team of lending experts really can help get the show on the road when it comes to your Seminole real estate ventures!
Our Hard Money and Bridge Loans
We believe that everyone should have the opportunity to invest in real estate to make a profit. Whether that's flipping properties or renovating properties and putting them on the rental market. We're excited to offer a choice of loans to those looking to invest in property in Seminole and the surrounding areas, helping you to make the most of the opportunities that await you there!
Our fast processing times can help you to receive the financing you need quickly and in as straightforward a manner as possible. We won't mess around with the back and forth of complex credit checks, outside collateral requirements, and excessive business document checks. We handle loan applications on-site, rather than sending them off to another location, which helps us to close with most of our clients in less than just two weeks!
Our application process is minimalist and fast to complete, helping you to get on your way to putting the money down on the property or refurbishments you want. Our team bases your approval on the value of the property you are purchasing. You can rest assured that you don't have to have perfect credit to qualify for either our hard money loans or bridge loans.
The Perks
Our hard money and bridge loans come hand in hand with a whole host of perks. Just a few that you should be aware of include:
LOAN AMOUNTS: $100K – $50M+

Maximum LTV 75%

TERMS: 1 – 3 Years

RATE TYPE: 10% – 12% fixed

AMORTIZATION: Interest only

CLOSINGS: 1 – 2 Weeks

ORIGINATION FEE: 2 Points

CREDIT CHECK: NO

INCOME VERIFICATION: NO
HML Solutions is purposefully flexible with our loans to give everyone the best chance of finding something that works for them and their individual needs. If you're unsure which of our loans will work best for you, a member of our team will be more than happy to listen to your individual situation and make recommendations based on your goals, budget, and affordability.
As you can see, our hard money loans and bridge loans are the best to be found in Seminole. No matter what real estate project you have in mind, make sure to get in touch with a member of our HML Solutions team and we'll be able to help you on the path to success!
Contact us today for a free consultation and get started with a loan process that often closes within 10 days.


For super quick service, fill out the form on this page. We'll do an immediate review, then we'll contact you right away to begin your hard money loan or bridge financing process.
Note: All submitted information is kept in strict confidence and used solely for the purpose of obtaining a hard money loan and/or bridge loan. We do not share your information with any third parties without your consent.
Use our quick-start application below to begin the process. Once received, we will contact you via phone to verify your interest and to gather a few more details: