SATELLITE BEACH, FL | HARD MONEY LOAN SOLUTIONS
Hard Money & Bridge Financing Solutions For The Greater Satellite Beach Area
ASSET BASED LENDING SOLUTIONS FOR THE GREATER SATELLITE BEACH, FL AREA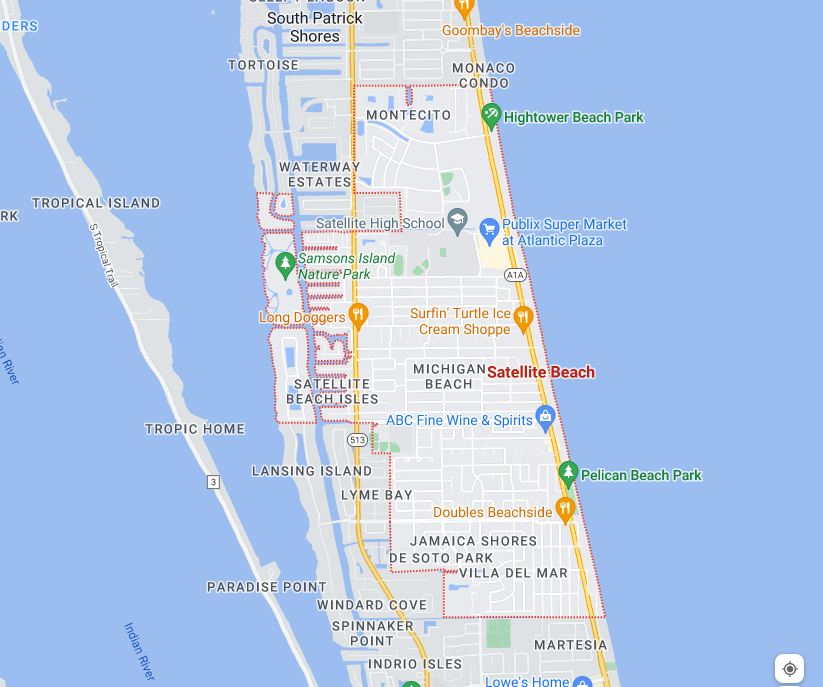 The Florida coast has long been known for its beauty and tranquillity, so the fact that Satellite Beach, FL, is located on the eastern coast should give you a good idea of just how lovely it really is. In fact, the town is famous for being one of the best places to enjoy the Atlantic Ocean, and with the addition of the long golden beaches, you really do have everything. Even the temperatures in Satellite Beach will impress; thanks to the two climate zones (tropical and temperate), the place is warm all year round, and in the summer, the average temperature is around 87 degrees.
Investing in property in a place people want to be for the weather, the beauty, and the activities makes sense, and if that's what you want to do, HML Solutions can help with your bridge loan needs.
There Are Many Benefits to Our Hard Money Loans
Perhaps you've found it hard to qualify for 'standard' loans in the past, particularly when it comes to commercial real estate. Without any evidence of how much money you could make on the purchase or with a low credit score, some lenders will say no without even listening to your reasons or your plans. At HML Solutions we always listen. It's what we're best at, apart from finding the best bridge loans for our clients.
Even with a less than perfect credit score, and even with little or no information about how much of a return you might make on your investment, it is still possible to find an outstanding hard money loan when you need one if you come to us. Just some of the benefits in doing so are:
We're fast: you'll receive your loan money within 7 to 14 days.
Our interest rates fall between 6.99% and 12%, making our loans affordable for all business owners. The fact that the interest rate is fixed for the length of the loan is a bonus.
Our loan terms are fair, being between one and five years. We help you decide how long you should take the loan, giving you the best chance to maximize your profits.
There is no complicated application process. We won't ask for reams of documents; your company information and what you want to do with the money is often enough.
We're experts; we'll explain everything to you so you're clear on your funding every step of the way.
Borrow From HML Solutions with A Bridge Loan for Any Property In Satellite Beach, FL
When you look for a bridge loan, you won't want to come across obstacles. You won't want to be limited. What you'll want is a fair chance to obtain the funding you need to build your business and move forward with your plans. At HML Solutions, we can offer hard money loans for most property types, so whatever your goals are, we won't be the ones holding you back. Examples of the types of property can lend for include:
Single-family homes
Multi-family properties
Fix and flip projects
Commercial real estate
Short sales
Construction projects
Foreclosed properties
With our extensive knowledge of the property market in Satellite Beach, FL, and our dedicated, helpful team who will work hard to find you the perfect tailor-made bridge loan or hard money loan, why hesitate? Contact HML Solutions today to find out more.
Contact us today for a free consultation and get started with a loan process that often closes within 10 days.


For super quick service, fill out the form on this page. We'll do an immediate review, then we'll contact you right away to begin your hard money loan or bridge financing process.
Note: All submitted information is kept in strict confidence and used solely for the purpose of obtaining a hard money loan and/or bridge loan. We do not share your information with any third parties without your consent.
Use our quick-start application below to begin the process. Once received, we will contact you via phone to verify your interest and to gather a few more details: