SAFETY HARBOR, FL | HARD MONEY LOAN SOLUTIONS
Hard Money & Bridge Financing Solutions For The Greater Safety Harbor Area
ASSET BASED LENDING SOLUTIONS FOR THE GREATER SAFETY HARBOR, FL AREA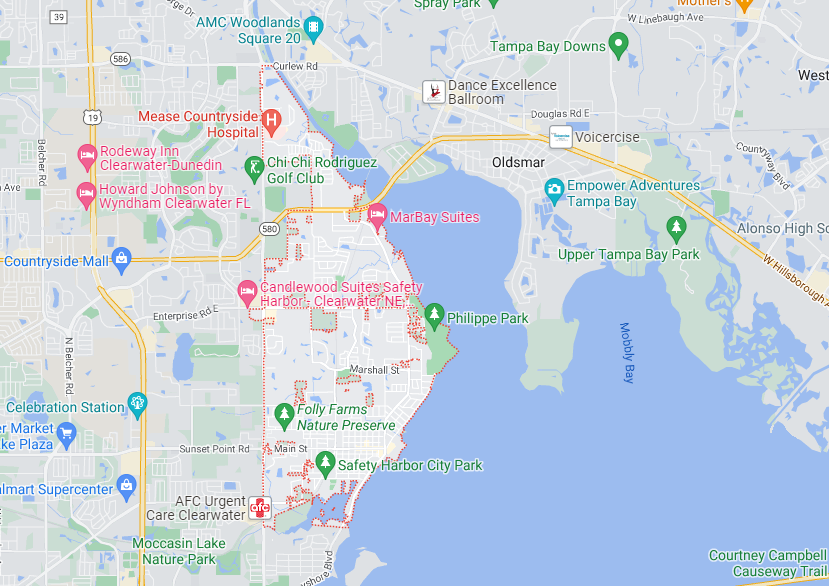 The city of Safety Harbor in Florida offers a lot to anyone interested in real estate. You could be a first-time investor or an investor with decades of experience – you'll benefit regardless thanks to the perks of this stunning city on the west shore of Tampa Bay. From the world-famous Safety Harbor Resort and Spa to Clearwater Beach, plentiful coastal areas, and easy access to nearby cities, Safety Harbor really does have it all.
It's not all too surprising that there's a lot of opportunity for investment! Residential properties, rental properties, commercial properties, and more—there's a whole lot of potential wherever you lay your eye. Of course, to invest in property, many of us need access to financing that will help us along the way. This is where we can come to the rescue.
Here at HML Solutions, we have a variety of hard money loans and bridge loans that can tick all your boxes and get your real estate investment journey off to the ideal start!
A Straightforward Application and Approval Process
We know that when you set your heart on a property, you want to secure it fast before someone else swoops in and takes it from under your feet. This is why we make our application and approval process as simple, straightforward, and fast as possible. When you choose us, you can benefit from:
A simple credit check
Fewer cash flow requirements than other lenders
Fewer requested business documents than other lenders
This all leads to faster closing on your application, helping you to receive your loan sooner rather than later. We're proud to say that we close with clients in less than two weeks. So, from the moment you submit your application, you know that you won't have to wait for long to get your cash!
Favorable Interest Rates
When you take out a hard money loan or bridge loan with us, you'll benefit from fixed interest rates. We don't have any hidden fees or additional fees that will be added later in the process. Our interest rates are also favorable, ranging between 6.99% and 12%.
Collateral
We think that everyone should have a fair opportunity to invest in real estate in Safety Harbor. That's why we use the property or project assets you're investing in as collateral for the loan. This means that you don't have to rely on anyone else to be approved, giving you the independence and control over your own finances that you deserve.
The main documents that you will need to submit regarding your claim will be related to the value of the commercial property you'll be investing in or the remodeling project you have planned. We offer a loan-to-value ratio (or "LTV") of up to 75% of the purchase price or existing property value – whichever is lower.
Contact us today for a free consultation and get started with a loan process that often closes within 10 days.


For super quick service, fill out the form on this page. We'll do an immediate review, then we'll contact you right away to begin your hard money loan or bridge financing process.
Note: All submitted information is kept in strict confidence and used solely for the purpose of obtaining a hard money loan and/or bridge loan. We do not share your information with any third parties without your consent.
Use our quick-start application below to begin the process. Once received, we will contact you via phone to verify your interest and to gather a few more details: