REDINGTON BEACH, FL | HARD MONEY LOAN SOLUTIONS
Hard Money & Bridge Financing Solutions For The Greater Redington Beach Area
ASSET BASED LENDING SOLUTIONS FOR THE GREATER REDINGTON BEACH, FL AREA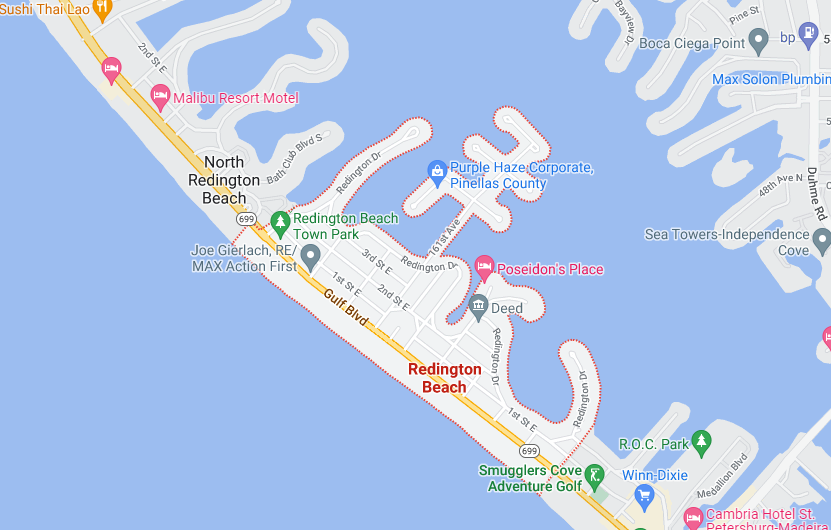 Though it is just one square mile big, the town of Redington Beach, FL, has much to offer with its stunning waterfront homes and beautiful beaches. A mostly residential community, Redington Beach is an ideal place to live and a perfect destination for those seeking refuge from the large beach crowds of other cities. It has a combination of attractive properties and waterside locations that provide potentially lucrative opportunities to invest in either commercial property or residential real estate.
But, before you can invest in Redington Beach, you need to arrange funding. To ensure you have the capital you require when you need it, talk to one of our helpful agents at Hard Money Loan Solutions. We specialize in offering short-term loans, such as hard money and bridge loans, to our clients. Our quick and fuss-free loan options can help you secure your next investment project in Redington Beach.
What are Hard Money Loans and Bridge Loans Used For?
Hard money and bridge loans are both short-funding options that can be used for a variety of purposes, such as commercial real estate loans and residential loans to finance property purchases. Here are some examples that show how hard money loans and bridge loans are used:
To purchase property to fix and flip – the short-term loan pays the property needing to be renovated and is paid back once the property has been sold at a profit.
To manage the cash flow on rental properties – to cover the gap between the property being purchased and tenants moving in and paying rent.
To pay for the construction of real estate – the hard money loan covers the construction cost and is paid back when the new-build is sold.
To cover a funding gap while waiting for long-term finance to be approved – to avoid missing out on an investment opportunity, investors may seek short-term funding while waiting for their long-term finance to be approved and the money to be released.
To cover the cost of commercial renovations – Renovating a commercial building, such as fitting out a store or restaurant, can be an expensive task, but often the cost of the work is recovered quickly once the business resumes trading. A short-term loan helps bridge this gap by covering the cost of the work.
To purchase foreclosure properties – Buying a foreclosure at auction means you need access to funds quickly. A bridge loan can provide the money you need to complete the purchase on time while waiting for the funds from a long-term home loan to be released.
Choose Hard Money Loan Solutions
If you need a hard money loan or a bridge loan in Redington Beach, FL, Hard Money Loan Solutions will be happy to help. Here are just some of the reasons investors choose Hard Money Loan Solutions:
Fast and hassle-free approval process – your funds could be with you within just 1 week.
Range of loan amounts available from $50,000 to $50,000,000 and up.
Loan options are tailored to meet your individual needs to help you get the right short-term funding solution for your project.
To discover more about the hard money loans and bridge loans available from Hard Money Loan Solutions, get in touch today, and we will be happy to help.
Contact us today for a free consultation and get started with a loan process that often closes within 10 days.


For super quick service, fill out the form on this page. We'll do an immediate review, then we'll contact you right away to begin your hard money loan or bridge financing process.
Note: All submitted information is kept in strict confidence and used solely for the purpose of obtaining a hard money loan and/or bridge loan. We do not share your information with any third parties without your consent.
Use our quick-start application below to begin the process. Once received, we will contact you via phone to verify your interest and to gather a few more details: