PUNTA GORDA, FL | HARD MONEY LOAN SOLUTIONS
Hard Money & Bridge Financing Solutions For The Greater Punta Gorda Area
ASSET BASED LENDING SOLUTIONS FOR THE GREATER PUNTA GORDA, FL AREA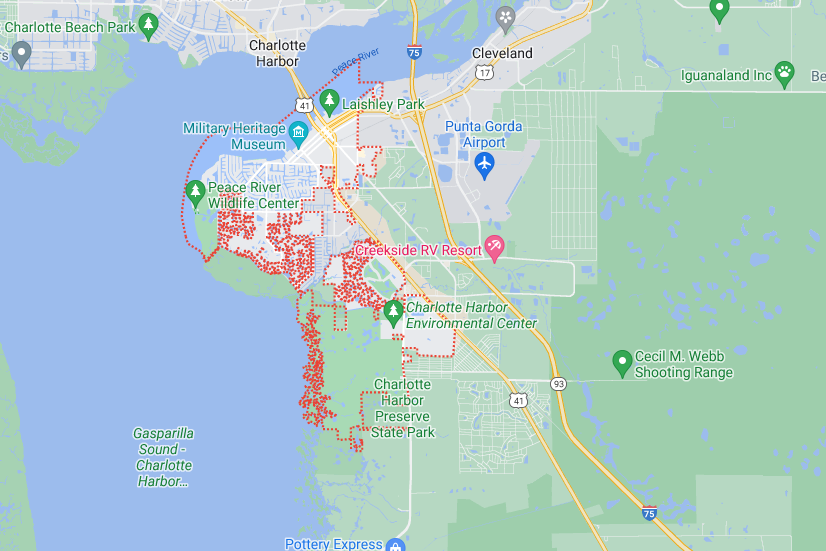 Could there be anything more quintessentially Floridan than Punta Gorda? Located on the I-75 along the south-central Gulf Coast, this is a town of beauty and style. Its streets are lined with iconic royal palms, and the historic district – perfectly restored with love – allows for gorgeous evening strolls and some wonderful waterside stores and boutiques. As for things to do, you'll find a myriad. From the stunning waterfront to the 98-slip marina to the military heritage museum (not to mention the many natural attractions), you can enjoy the good life in Punta Gorda.
Even the properties look the part, with tin roofs and large verandas that are ideal for sipping a cocktail on as you watch the sunset. So if you're buying real estate in Punta Gorda and you need a hard money loan to do it, contact HML Solutions as soon as you can – we can help you get your slice of heaven.
The Hard Money and Bridge Loans We Provide
It can be a real challenge for those who want to invest in their business or buy real estate – among other goals – to obtain the money they need through traditional lending methods. There are so many restrictions and so much red tape that, in the end, only the most substantial business can achieve anything in this way. Yet, ironically, they are the ones that need the help of a loan the least.
At HML Solutions, we want to know about you and your business, not about the pieces of paper that tell us something but not everything. We work hard to ensure your application is as simple as possible and that anything we need to see is easily obtainable. Our most considerable emphasis will always be placed on the value of whatever property or land you are purchasing, and it is this – and your aims for it – that helps us decide who to lend to, not your credit score or your past profits.
Our flexible loans are designed with our clients' peace of mind and ease of use as a priority. Some of the amazing features of our loans include:
LOAN AMOUNTS: $100K – $50M+

Maximum LTV 75%

TERMS: 1 – 3 Years

RATE TYPE: 10% – 12% fixed

AMORTIZATION: Interest only

CLOSINGS: 1 – 2 Weeks

ORIGINATION FEE: 2 Points

CREDIT CHECK: NO

INCOME VERIFICATION: NO
Contact us today for a free consultation and get started with a loan process that often closes within 10 days.


For super quick service, fill out the form on this page. We'll do an immediate review, then we'll contact you right away to begin your hard money loan or bridge financing process.
Note: All submitted information is kept in strict confidence and used solely for the purpose of obtaining a hard money loan and/or bridge loan. We do not share your information with any third parties without your consent.
Use our quick-start application below to begin the process. Once received, we will contact you via phone to verify your interest and to gather a few more details: