PORT ST. JOE, FL | HARD MONEY LOAN SOLUTIONS
Hard Money & Bridge Financing Solutions For The Greater Port St. Joe Area
ASSET BASED LENDING SOLUTIONS FOR THE GREATER PORT ST. JOE, FL AREA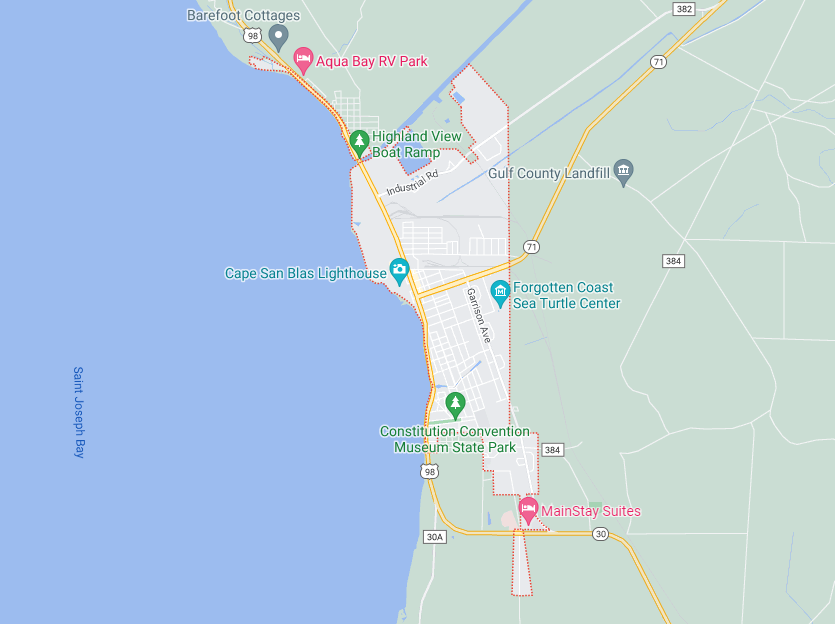 A former bustling port, Port St Joe is now a thriving community that offers residents and vacationers a wealth of beauty thanks to its location on the Gulf of Mexico. However you want to invest in this welcoming area, HML Solutions is on hand to help you fund your next commercial or residential property investment.
In areas such as this, you need to move quickly to snap up the ideal property for your needs, be it foreclosure homes or commercial properties, or developing a plot of land, or building a purpose-built property to meet your needs. Being able to access funding when you need it is vital.
Our experts are fluent in aspects of real estate financing, and our unique approach allows us to tailor your hard money loan application to your needs based on your property purchase, meaning we can close within 14 days, allowing you to complete the sale quicker than via traditional lending options.
Being a successful real estate developer means you need to act quickly and choosing a hard money or bridge loan from HTML Solutions can give you that support when you need it the most.
What Type of Investments is Available from HML Solutions Loans?
You can use a hard money loan for a great many different investments, including:
New build construction
Single-family dwellings
Multi-family dwellings
Foreclosures
Unique investment properties
Commercial properties
Buy to let investments
Due to the speed at which we can approve your loan, our services allow you to make purchases in time-sensitive situations, meaning you can fully maximize your investment potential by buying properties that need to be sold quickly.
What Are the Benefits of a Residential Hard Money Loan in Moore Haven, FL?
Our loans are completely tailored to your specific needs and requirements, and as all of our work is undertaken locally, there is no need to wait for third parties to approve and look over your documentation. Our approval process looks at the bigger picture, meaning you don't need perfect credit or to apply for a hard money loan.
Our adjustable loans come with many features making them an attractive option for a wide range of investors and entrepreneurs:
LOAN AMOUNTS: $100K – $50M+

Maximum LTV 75%

TERMS: 1 – 3 Years

RATE TYPE: 10% – 12% fixed

AMORTIZATION: Interest only

CLOSINGS: 1 – 2 Weeks

ORIGINATION FEE: 2 Points

CREDIT CHECK: NO

INCOME VERIFICATION: NO
Why choose HML Solutions?
We have streamlined the loan application process, meaning that we only ask for minimal documentation, unlike traditional lenders. We approve your loan on the premises meaning there are fewer steps to complete before approval is granted.
Our loan application is based more on the value of the property than your credit history, allowing us to approve more loans as the property is used as collateral. This means you do not need to look at improving your credit before you apply or risk another assessment to fund this new opportunity.
Contact us today for a free consultation and get started with a loan process that often closes within 10 days.


For super quick service, fill out the form on this page. We'll do an immediate review, then we'll contact you right away to begin your hard money loan or bridge financing process.
Note: All submitted information is kept in strict confidence and used solely for the purpose of obtaining a hard money loan and/or bridge loan. We do not share your information with any third parties without your consent.
Use our quick-start application below to begin the process. Once received, we will contact you via phone to verify your interest and to gather a few more details: