PONCE INLET, FL | HARD MONEY LOAN SOLUTIONS
Hard Money & Bridge Financing Solutions For The Greater Ponce Inlet Area
ASSET BASED LENDING SOLUTIONS FOR THE GREATER PONCE INLET, FL AREA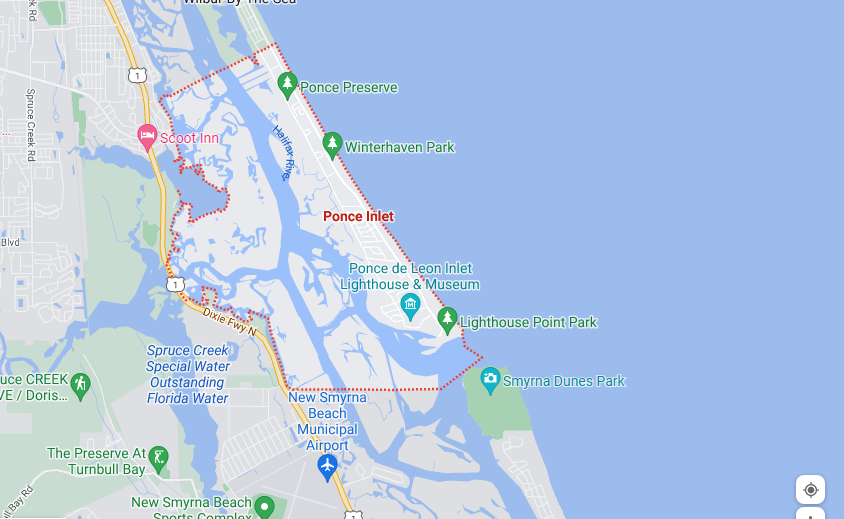 Located in Volusia County, Ponce Inlet is a small town on the tip of a beach island south of Daytona Beach and Daytona Beach Shores. It is home to the iconic Ponce de Leon Inlet Light Station, America's second tallest lighthouse and a recognized National Historic Landmark. This lighthouse is visited by over 80,000 people annually, so this town has genuine real estate opportunities.
If you are a Ponce Inlet-based business owner, you can also grow your company in various ways with the right amount of cash. Hard money and bridge financing solutions from HML Solutions can help you achieve your business goals in Ponce Inlet.
Is A Bridge Loan the Same as A Hard Money Loan?
Bridge loans are gap financing solutions that come in handy when pursuing projects while anticipating permanent funding. For instance, you can use our bridge loans as residential loans to buy a new property while waiting for your present one to sell. Traditional lenders usually give bridge loans, and they often require collateral. Also, these loans have higher interest rates, but many people choose them for investment because barriers to approval are less stringent.
On the other hand, borrowers receive hard money loans from private individuals and companies. These loans allow you to access the cash you need for projects quickly and efficiently, making them great alternatives to traditional financing. You can use our hard money loans as commercial real estate loans to fund retail centers and restaurants projects. Most bridge loans are hard money loans, but this isn't always the case.
HML Solutions' Hard Money and Bridge Loans For Your Business
The right investment can propel your business to new heights, but you need cash for this. Indeed, with enough money, you can buy more inventory, improve your marketing, and acquire better equipment to boost your business operations. Luckily, you can go in for our hard money and bridge loan solutions to achieve these and many other business goals.
You can even rely on our hard money loans to cover your company's emergency expenses, pay taxes, and stabilize cash flow. Our approval process is straightforward for all applicants compared to traditional lenders because we are interested in the value of your investment rather than good credit. Therefore, you can access the funds you need without presenting numerous documents or passing stringent credit checks, as long as you bring acceptable collateral.
Why Select Us as Your Hard Money and Bridge Loan Provider in Ponce Inlet?
Our hard money and bridge loans have no hidden fees or prepayment penalties. Also, you can borrow up to $50 million and enjoy flexible terms of 1-5 years. What's more, we guarantee fast closing of 1-2 weeks, a loan-to-value (LTV) ratio of up to 75%, and interest-only amortization.
Contact us today for a free consultation and get started with a loan process that often closes within 10 days.


For super quick service, fill out the form on this page. We'll do an immediate review, then we'll contact you right away to begin your hard money loan or bridge financing process.
Note: All submitted information is kept in strict confidence and used solely for the purpose of obtaining a hard money loan and/or bridge loan. We do not share your information with any third parties without your consent.
Use our quick-start application below to begin the process. Once received, we will contact you via phone to verify your interest and to gather a few more details: