PONCE DE LEON, FL | HARD MONEY LOAN SOLUTIONS
Hard Money & Bridge Financing Solutions For The Greater Ponce de Leon Area
ASSET BASED LENDING SOLUTIONS FOR THE GREATER PONCE DE LEON, FL AREA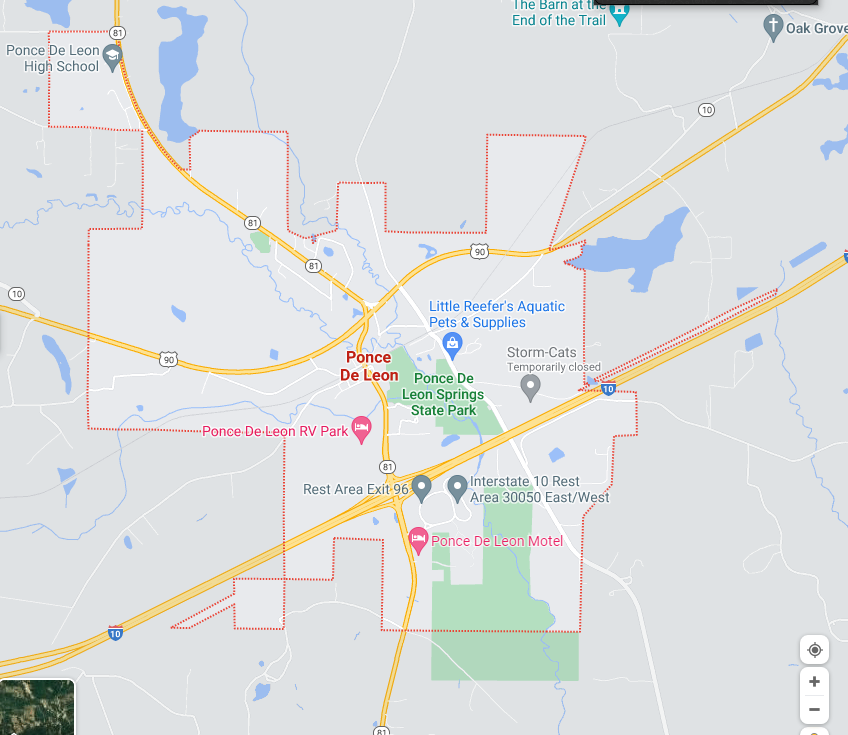 A fast-growing small town in the North of Florida, Ponce de Leon is famous for both its name and its history. Home to the Ponce de Leon Springs State Park, which produces millions of gallons of pure water on a daily basis, this town is both a local and tourist hotspot for those who love the outdoors and water sports.
Known to be a great town for 'family fun', Ponce de Leon could be a great place to start up a real estate investment business, especially with our help here at HML Solutions. We've got the right hard money and bridge loans to help you settle in quickly and get your hands on the prime residential and commercial real estate that any entrepreneur like you would be proud to display on their portfolio.
Applying for Hard Money and Bridge Loans
If you're asking why a hard money or bridge loan would be beneficial to an entrepreneur like you, it's important to know that both of these loan types are secured against property value and won't affect your other assets. That makes them incredibly flexible when you're looking to buy up real estate in Ponce de Leon. And it's easy to apply for one, especially with HML Solutions. We know how flexible you need a loan to be right now.
What You Get with These Types of Loans
With a hard money or bridge loan from HML Solutions, you'll be able to secure financing that truly suits you and your company. Both residential and commercial real estate loans are on offer via our service, so you can maximize your return with a diverse property portfolio. But don't just take our word for it! With a loan from us, you get quite a few beneficial features:
Close a sale in 2 weeks max
Pick a loan term that's anywhere between 1 and 5 years
An interest rate of 6.99%-12.00%, that's also fixed at this level
Borrow up to 75% of the House Value
This means you can take out between $50,000 and $50 million
Does a loan like this suit your real estate dreams? We want to keep financing accessible as you take your entrepreneurial drive to the next level and make as quick a profit as you require on investing in property in the Ponce de Leon area.
How HML Solutions Can Help
If you're looking to buy up property in Ponce de Leon, as many people are, we at HML Solutions can ensure you get the pick of the bunch. We can get your financing secured in a matter of moments and help you to close on that sought-after property before anyone else does. This is why you should give us a call on (855)-244-2220.
But seeing as you're already here, why not fill out our Online Form instead? We'll get back to you in a short time with everything you need to know about your hard money and bridge loan options.
Contact us today for a free consultation and get started with a loan process that often closes within 10 days.


For super quick service, fill out the form on this page. We'll do an immediate review, then we'll contact you right away to begin your hard money loan or bridge financing process.
Note: All submitted information is kept in strict confidence and used solely for the purpose of obtaining a hard money loan and/or bridge loan. We do not share your information with any third parties without your consent.
Use our quick-start application below to begin the process. Once received, we will contact you via phone to verify your interest and to gather a few more details: