PERRY, FL | HARD MONEY LOAN SOLUTIONS
Hard Money & Bridge Financing Solutions For The Greater Perry Area
ASSET BASED LENDING SOLUTIONS FOR THE GREATER PERRY, FL AREA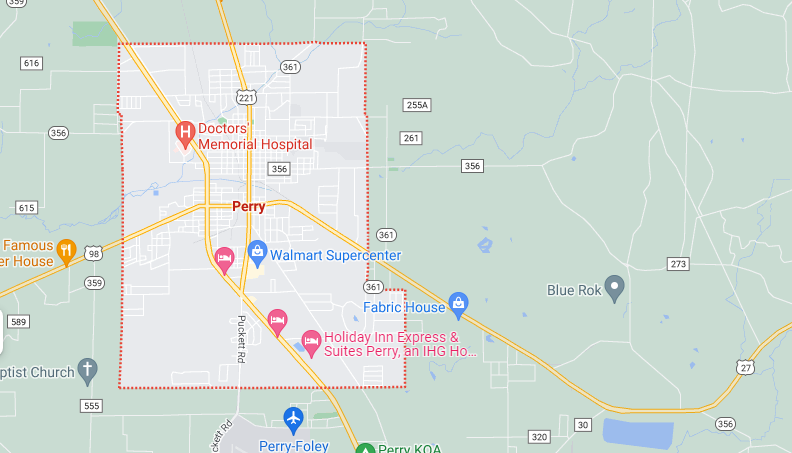 Those who live in Perry, FL, will know full well that there are plenty of enjoyable and unique attractions drawing people to the city all the time. With activities such as hiking, boating, fishing, and hunting, visitors who love the outdoors will fall in love with Perry. This is just one of the many good signs of a good place to invest. If you are thinking of investing in property and you live in Perry, then you'll want to know about your options for securing your finance for that project.
With that, it is a good idea to take a look at the solutions offered by us at Hard Money Loan Solutions. We offer hard money loans and bridge loans for investors looking to get financing for their projects in Perry and beyond.
Our Bridge & Hard Money Loans
So what exactly are we offering? We have a few major kinds of loan options available, two of the primary ones being our bridge loans and our hard money loans. Let's take a look at each of these in turn, so you can know what the options are when you come to us for financial help.
Bridge Loans
Bridge loans are perfect for when you need money in the short-term only, and you are trying to get the funding together for a real estate purchase to go through unimpeded. Bridge loans can be used for a variety of real estate purposes, such as:
Short sales.
Residential properties big and small.
Fix-and-flip properties.
If you are looking for cash for any of those, then our bridge loans might be your best option.
Hard Money Loans
Alternatively, or even additionally depending on your needs, we also offer hard money loans for Perry investors looking to get the funding together for their new projects, whatever they might be. There are plenty of situations where a hard money loan is better than a traditional loan and where it might be used. That could be:
Office buildings.
Residential development projects.
Development projects of all sizes and scales.
Higher-value investments.
Multifamily real estate settings.
Warehouses and storage buildings.
Dental or doctor's offices.
And so on.
These are really just examples, and there are plenty more situations where our hard money loans are likely to be beneficial too.
The Major Benefits of Hard Money & Bridge Loans
There are many considerable advantages to these hard money and bridge loans. Some of the biggest and most important of these might include:
LOAN AMOUNTS: $100K – $50M+

Maximum LTV 75%

TERMS: 1 – 3 Years

RATE TYPE: 10% – 12% fixed

AMORTIZATION: Interest only

CLOSINGS: 1 – 2 Weeks

ORIGINATION FEE: 2 Points

CREDIT CHECK: NO

INCOME VERIFICATION: NO
Clearly, these are hugely beneficial loans, and there is a good reason why so many Perry, FL, investors are already making use of them. If you think you could benefit from a hard money or bridge loan, get in touch with Hard Money Loan Solutions today.
Contact us today for a free consultation and get started with a loan process that often closes within 10 days.


For super quick service, fill out the form on this page. We'll do an immediate review, then we'll contact you right away to begin your hard money loan or bridge financing process.
Note: All submitted information is kept in strict confidence and used solely for the purpose of obtaining a hard money loan and/or bridge loan. We do not share your information with any third parties without your consent.
Use our quick-start application below to begin the process. Once received, we will contact you via phone to verify your interest and to gather a few more details: