PANAMA CITY BEACH, FL | HARD MONEY LOAN SOLUTIONS
Hard Money & Bridge Financing Solutions For The Greater Panama City Beach Area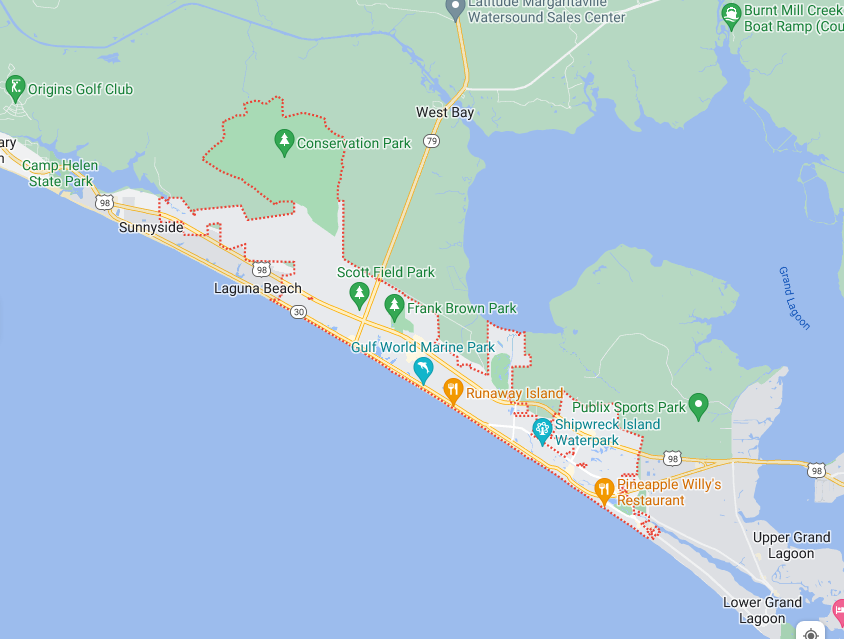 The beautiful location of Panama City Beach, FL has so many beautiful landmarks, and things to do, that it is a perfect place for business. Attracting enough attention with its beautiful sights, Panama City Beach is a location that promises lots of opportunities. Located right on the coast, featuring multiple nature parks, water parks, places to boat, and so much more, Panama City Beach is the perfect place to invest in real estate and other property. Whether you are someone who has been investing in real estate for a long time, or you are relatively new to the game, we at HML Solutions can help you by offering hard money and bridge loans.
How Hard Money & Bridge Financing Works
At HML Solutions, all of our experts know how to manage the real estate market, ensuring that our clients get the best. Priding ourselves on being able to offer personalized and custom solutions, we are able to work with developers, businesses, and property investors to achieve the results that they are looking for.
If you need financing quickly and without all the hassle that comes with lots of red tape, then our application process may be appealing to you. Many other finance companies will require a long and in-depth background check and credit check. However, here at HML Solutions, we largely base our decision on the value of the property that you are purchasing. As such, you don't need to worry about having perfect credit in order to receive one of our loans. You will also benefit from our quick process when it comes to you receiving the funds. We're not going to make you wait weeks on end for your funding—rather, choosing to get your money to you as soon as possible.
Benefits Of Using HML Solutions Hard Money & Bridge Loans
All of our loans are as flexible as we could possibly make them. This was done with the intention of providing for as many people as possible, based on their individual financial situation, where traditional finance companies would decline the application outright. We have made sure to help our clients as much as possible, by making our application process easy, and making our solution a cost-effective one. For example, some of the best benefits of using HML Shard money and bridge loans are:
Closings completed within 2 weeks
No additional fees
Loan value can be up to 75% of the value of the property
No prepayment penalties
Offering totals of between $50,000 and $50,000,000
Contact Us Now
If you want to know more about our process, or you would like to apply for our hard money & bridge finance program, then we encourage you to get in touch with us today. A friendly member of our team is ready and waiting to talk to you, ready for you to benefit from their many years of expertise in the industry. Or, if you don't need to talk to us, just head online and fill in our Quick Application to get the process started.
Contact us today for a free consultation and get started with a loan process that often closes within 10 days.


For super quick service, fill out the form on this page. We'll do an immediate review, then we'll contact you right away to begin your hard money loan or bridge financing process.
Note: All submitted information is kept in strict confidence and used solely for the purpose of obtaining a hard money loan and/or bridge loan. We do not share your information with any third parties without your consent.
Use our quick-start application below to begin the process. Once received, we will contact you via phone to verify your interest and to gather a few more details: