NORTH REDINGTON BEACH, FL | HARD MONEY LOAN SOLUTIONS
Hard Money & Bridge Financing Solutions For The Greater North Redington Beach Area
ASSET BASED LENDING SOLUTIONS FOR THE GREATER TAMPA, FL AREA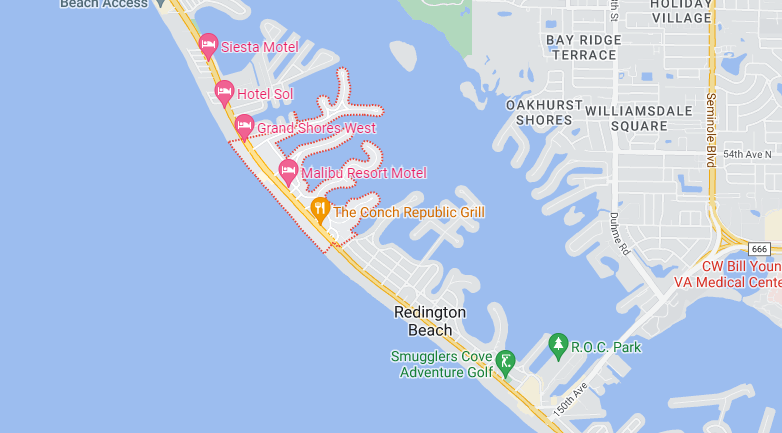 With its warm, inviting water and soft, white sand beach, it is little wonder North Redington Beach, FL, is popular with both locals and tourists. As an ideal destination for a quiet beach vacation and located centrally in Pinellas County, North Redington Beach offers investment potential for hospitality and leisure businesses, along with real estate investment in commercial property and vacation rentals. The town is often considered to be one of the most desirable residential neighborhoods in the area.
If you plan to invest in North Redington Beach, we can help. Here at HML Solutions, we have a range of loan options available to help you find the right funding for your needs.
Advantages of Choosing a Hard Money Loan
A hard money loan is a helpful option when you need funding quickly. Hard money loans are usually issued by direct hard money loan providers rather than traditional lenders, such as banks. As a hard money loan is from private lenders, funding can be tailored to meet your individual requirements rather than needing to comply with a traditional loan's predetermined criteria.
Typically, hard money loans are mainly approved based on the project they are financing as collateral. This means borrowers do not necessarily need perfect credit to secure a hard money loan.
Advantages of Using Bridge Loans
When the right property becomes available for your investment portfolio, you need to act fast to avoid missing out. But many traditional lenders will keep you waiting and require you to work through a lengthy application and approval process before offering you the funding you need. A bridge loan provides a practical funding solution in many situations and is especially beneficial when investing in real estate. Unlike traditional lenders, HML Solutions provide a fast approval process for investors requiring bridge loans.
Bridge loans are designed as a short-term funding solution to bridge the gap while securing long-term funding. So, accessing the bridge loan quickly is vital to ensure the project can go ahead and a lucrative investment opportunity is not missed.
Why Choose HML Solutions?
At HML Solutions, we understand every investment has unique needs, and every investor is different. For this reason, we tailor our financial products to suit the needs of our clients to help them find the right loan to finance their investment goals.
Applying for traditional finance solutions can be a time-consuming process, and you may need to wait for your application to be approved. But, at HML Solutions, our non-traditional lending options enable you to access the finance you need faster. This means you spend less time arranging your funding leaving you free to focus on making your investment a success.
As a team of successful investors and businesspeople, we understand that getting the finance you need when you need it is crucial. We want our clients to succeed, so we work hard to secure funding in as little as one week.
Contact us today for a free consultation and get started with a loan process that often closes within 10 days.


For super quick service, fill out the form on this page. We'll do an immediate review, then we'll contact you right away to begin your hard money loan or bridge financing process.
Note: All submitted information is kept in strict confidence and used solely for the purpose of obtaining a hard money loan and/or bridge loan. We do not share your information with any third parties without your consent.
Use our quick-start application below to begin the process. Once received, we will contact you via phone to verify your interest and to gather a few more details: