NEPTUNE BEACH, FL | HARD MONEY LOAN SOLUTIONS
Hard Money & Bridge Financing Solutions For The Greater Neptune Beach Area
ASSET BASED LENDING SOLUTIONS FOR THE GREATER NEPTUNE BEACH, FL AREA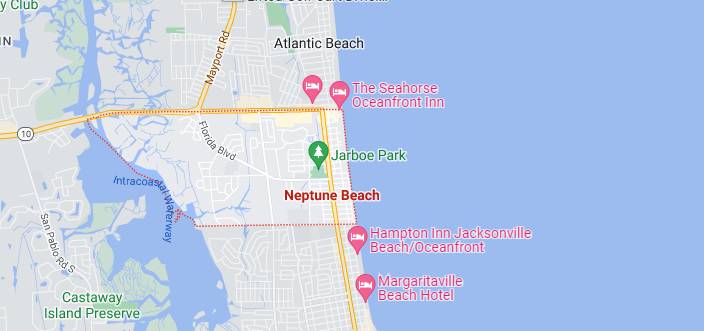 Located only 16 miles from the center of Jacksonville, Neptune Beach, FL, is a great location for current and future property investments. The closeness to Jacksonville makes it a prime spot for investors looking at expanding their portfolio, while the beautiful sandy beaches and thriving community life have made the city a sought-after location in northern Florida.
When you do find the best deal for your project in Neptune Beach, you should not have to think twice about closing the contract; HML Solutions can help you do just that. Thanks to the expertise of our teams, we are able to provide you with bridge and hard money loans within no time. So, you can secure the deal you are after and drive your business forward.
The Possibilities Are Endless in Neptune Beach, FL – Secure Yours with HML Financing Solutions
Here at HMLS Solutions, we know that each property involving real estate is unique. That is why you are bound to need a loan that is tailored to your specific needs, location, and timeframes. Here at HML Solutions, we have experience working with a variety of industries, and we are able to help you secure the financing solution that works best for you – whether that involves a residential loan or a commercial real estate loan.
Why Do You Need a Bridge or Hard Money Loan in Neptune Beach, FL?
Submitting an application for a standard loan can be a lengthy and burdensome process. Most traditional lenders will ask you for credit score proofs and a lot of paperwork. However, our team of experts understands the economy and real estate market of Neptune Beach, FL, better than anyone else. So, we are able to use this knowledge and base your application's approval on your property value rather than on your credit score.
This allows the teams at HML to speed up the process and allow you to close on your deal within 7 to 14 days. You can use this advantage to secure foreclosure deals, REOs, single- and multifamily units, one-of-a-kind properties, short sales, and fix-and-flip projects.
The Benefits of HML Solutions' Loans
There is more than one reason why property investors prefer to opt for a hard money loan or bridge loan. Of course, each financing option is tailored to your unique needs. However, no matter what your project in the Neptune Beach area is, you will always be able to count on:
No hidden or additional fees
Long, comfortable terms of 1 to 5 years
No prepayment penalties
Interest-only amortization
Loan amount ranging from $50K to $50M+
Competitive fixed interest rates between 6.99-12%
And, of course, you can experience all the benefits of closing within one to two weeks!
Discover More at HML Solutions
HML Solutions specializes in crafting one-of-a-kind, ad hoc financing solutions that can help each investor make the most of their project. Whether you wish to use a hard money or bridge loan to renovate your commercial building or launch a large-scale development project, a fast loan solution is what you need to kickstart your investment.
Contact us today for a free consultation and get started with a loan process that often closes within 10 days.


For super quick service, fill out the form on this page. We'll do an immediate review, then we'll contact you right away to begin your hard money loan or bridge financing process.
Note: All submitted information is kept in strict confidence and used solely for the purpose of obtaining a hard money loan and/or bridge loan. We do not share your information with any third parties without your consent.
Use our quick-start application below to begin the process. Once received, we will contact you via phone to verify your interest and to gather a few more details: