MULBERRY, FL | HARD MONEY LOAN SOLUTIONS
Hard Money & Bridge Financing Solutions For The Greater Mulberry Area
ASSET BASED LENDING SOLUTIONS FOR THE GREATER MULBERRY, FL AREA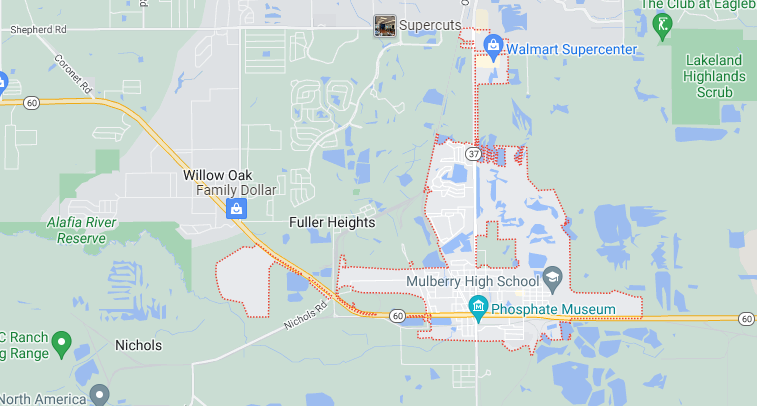 Mulberry, FL is a city that is strategically located at the crossroads of Tampa's eastward expansion. As such, it gets a lot of the benefits of the economy in Tampa, while also being a fantastic location for business itself. Businesses are doing well in the city, with growth not showing any signs of stopping any time soon.
Starting a new business here may require funding though, and conventional loans are hard to secure. Hard money and bridge loans may be the answer here and HML Solutions is available at your service.
Hard Money and Bridge Loans For Commercial Properties In Mulberry, FL
At HML Solutions, we want you to be able to purchase the property that you want to. We don't want to control what you do or have you feel as though this money is not yours to spend as you see fit. Our loans don't come with any strict rules that you have to abide by. Our financing is different from the rest, supporting almost any type of property that is going to be used for commercial purposes. Some of the examples that we can give are:
Single person properties
Multifamily housing
Business offices
Fix and flip properties
Foreclosed properties
Commercial real estate
Construction projects
Short sales
REO's
We are also more than happy to listen to proposal ideas for unique projects if what you are thinking is not listed above.
Why HML Solutions is the Ideal Choice for Hard Money and Bridge Loans In Mulberry, FL
This type of financing may not be conventional, but it works. You're searching for a financial solution that can work for you and your needs which is exactly what we are able to provide. So, what can we offer?
Our decisions are not based on your previous financial history. This means that we are not going to waste our time going through credit checks and paperwork of your past financials as they are inconsequential to us. We care about the purchase value or the as-is value of the home above anything else. This is the information we need, meaning that if you have been turned down for loans in the past due to your credit score, you don't need to worry about that with us.
As well as this, we do our best to make our terms as comfortable as possible for our clients. Depending on your goals, preferences, and the amount of money you are looking for, the term will be between 1 and 5 years. However, if you have the finances to pay this back in advance of your term, there are no penalties for that.
We also offer fast financing so that you can swoop in and purchase that property that you have got your eye on. We don't want to hold you back by making you jump through multiple hoops, which is why all of our processing and approval are done in-house. Getting your money to you as soon as possible is a priority to us, so you know that you will have it soon after being accepted. We can approve your application in as little to 1 to 2 weeks.
Contact us today for a free consultation and get started with a loan process that often closes within 10 days.


For super quick service, fill out the form on this page. We'll do an immediate review, then we'll contact you right away to begin your hard money loan or bridge financing process.
Note: All submitted information is kept in strict confidence and used solely for the purpose of obtaining a hard money loan and/or bridge loan. We do not share your information with any third parties without your consent.
Use our quick-start application below to begin the process. Once received, we will contact you via phone to verify your interest and to gather a few more details: