MONTVERDE, FL | HARD MONEY LOAN SOLUTIONS
Hard Money & Bridge Financing Solutions For The Greater Montverde Area
ASSET BASED LENDING SOLUTIONS FOR THE GREATER MONTVERDE, FL AREA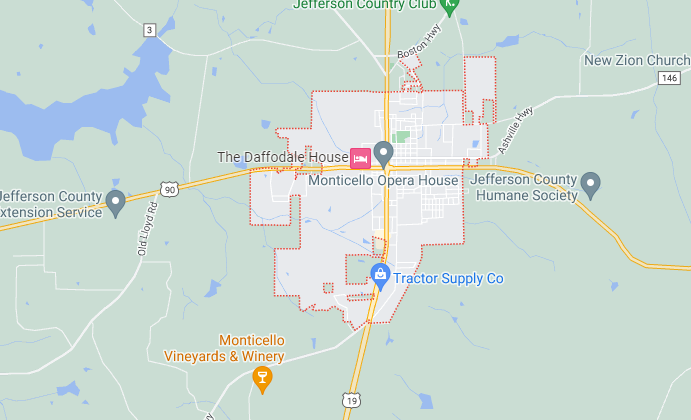 Montverde, FL, is a small town of just over 1,500 people in Lake County. However, despite its small size, it still offers plenty of residential real estate investment opportunities. Not only is it a desirable place to live, but it also has a rural feel which makes it popular among residents who want to get away from the hustle and bustle of the Orlando metro area. Many properties offer views of Lake Apopka, adding value to those who live there. Hard money loans and bridge loans from HML Solutions allow investors to take advantage of Montverde's unique setting and add properties in the town to their portfolio.
The Truth About Hard Money and Bridge Financing
Investors often need to buy properties in Montverde quickly so that they can take advantage of opportunities as they come along. However, responding quickly is a challenge if you need to apply for a traditional loan first. That's because it can take banks many months to agree to a loan, and you may have to provide extensive documentation, taking up an enormous chunk of your time.
Hard money and bridge financing from us, though, is different. The paperwork requirements are far less stringent and you could have the money you need within 7 to 14 days.
Why is it so much easier to get a hard money and bridge loan from us? The answer is simple: we make loan calculations based on the property's collateral value. We do not place as much weight on other factors, such as your income or personal financial situation, cutting the time for approval.
Hard Money and Bridge Loans Tailored to You
We tailor our hard money and bridge loans to you, making them suitable for a vast array of projects in Montverde. Loan features include:
LOAN AMOUNTS: $100K – $50M+

Maximum LTV 75%

TERMS: 1 – 3 Years

RATE TYPE: 10% – 12% fixed

AMORTIZATION: Interest only

CLOSINGS: 1 – 2 Weeks

ORIGINATION FEE: 2 Points

CREDIT CHECK: NO

INCOME VERIFICATION: NO
When you pick your loan, one of our advisors will guide you through the best option for your circumstances. Cheaper loans may be available for those with better credit, but even those with limited credit history can apply.
How To Use Hard Money and Bridge Loans
Montverde, FL, is a small residential area so the majority of bridge loans for investors will go towards funding residential projects. HML Solutions is a popular lender because we allow you to borrow for virtually any type of project. With us, you can start a new construction project, buy single family homes, or invest in multi-family dwellings.
Hard money and bridge loans speed up the time between one business venture and another, so you can add to your property portfolio faster. They also enable you to take advantage of capital appreciation while you wait to refinance with a long-term mortgage.
If you are interested in investing in Montverde, then get in touch with HML Solutions today. Discover how we can help you find the right hard money option for you.
Contact us today for a free consultation and get started with a loan process that often closes within 10 days.


For super quick service, fill out the form on this page. We'll do an immediate review, then we'll contact you right away to begin your hard money loan or bridge financing process.
Note: All submitted information is kept in strict confidence and used solely for the purpose of obtaining a hard money loan and/or bridge loan. We do not share your information with any third parties without your consent.
Use our quick-start application below to begin the process. Once received, we will contact you via phone to verify your interest and to gather a few more details: