MELBOURNE VILLAGE, FL | HARD MONEY LOAN SOLUTIONS
Hard Money & Bridge Financing Solutions For The Greater Melbourne Village Area
ASSET BASED LENDING SOLUTIONS FOR THE GREATER MELBOURNE VILLAGE, FL AREA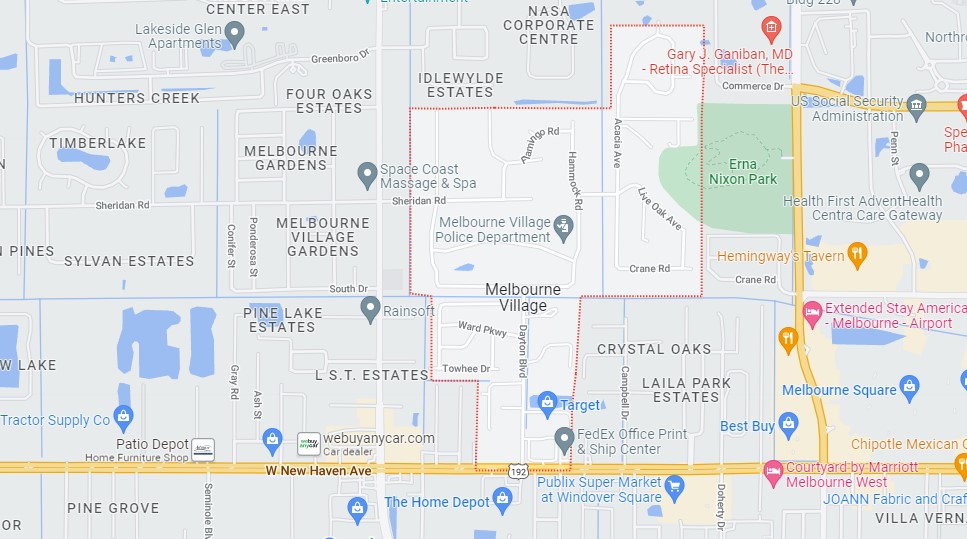 Melbourne Village, FL, might be small (its population is around 662 and measures around 0.6 square miles), but that doesn't detract from its friendly atmosphere or beauty. Being so close to the Erna Nixon Park on the eastern side, Melbourne Village is the ideal place to visit, live, and start a business. The park itself is home to all kinds of animals (such as bobcats, gophers, and tortoises) as well as plenty of native plants.
All in all, if you're looking for a small town with a big heart and a lot of promise. Melbourne Village is the one to choose. If you want to invest in something that could turn your money into a profit, we understand why Melbourne Village is your top pick.
Bridge and Hard Money Loans: What You Need to Know
Whether you're an old hand at business or you have just started, the idea of borrowing money might be a daunting one. At HML Solutions, we are here to help you and give you all the advice you need to ensure you are on the right track. When you need to finance fast, and you want to finance simply, we are the experts to turn to.
Part of the way we can ensure that we keep our promises is to have a simple application process. Instead of asking for lots of details and documents, instead of making the entire application long-winded and frustrating, instead of having to go through credit checks, the team at HML Solutions will look at your loan application differently. We will take each case individually, and just because your credit may not be perfect, that doesn't mean you'll be declined – we're humans, and we think of you as a human too. The computers do not make our decisions for us.
You'll find that the hard money loans and bridge loans at HML Solutions are convenient and fast, and many of our clients receive their money within 7 to 14 days. But these aren't the only reasons for choosing commercial real estate loans from us. We can also promise:
LOAN AMOUNTS: $100K – $50M+

Maximum LTV 75%

TERMS: 1 – 3 Years

RATE TYPE: 10% – 12% fixed

AMORTIZATION: Interest only

CLOSINGS: 1 – 2 Weeks

ORIGINATION FEE: 2 Points

CREDIT CHECK: NO

INCOME VERIFICATION: NO
Flexibility is crucial in business, as we have designed our loans to be flexible to match. Talk to the experts at HML Solutions about creating a custom loan that works best for you and your business needs.
What To Use Hard Money Loans and Bridge Loans For
Buying a property, whether commercial or residential, can be something that many would like to do but can't due to how the system works and how financing has to be handled. With a hard money or bridge loan, that problem is eliminated. You can use loans from HML Solutions to buy single-family dwellings, multi-family properties, or even houses you plan to flip after fixing.
Or what about starting from scratch and designing a building yourself? If you want it to be built, a bridge loan could be precisely the financing option to help you. No matter whether you are opening a store, creating a leisure center, developing land, or you want to buy an entire apartment building and become a landlord, let us help you.
Contact HML Solutions Today
The highly experienced, passionate, dedicated team at HML Solutions can match each client with the ideal financial solutions. Discuss your needs with us today, and we can start the process as soon as possible.
Contact us today for a free consultation and get started with a loan process that often closes within 10 days.


For super quick service, fill out the form on this page. We'll do an immediate review, then we'll contact you right away to begin your hard money loan or bridge financing process.
Note: All submitted information is kept in strict confidence and used solely for the purpose of obtaining a hard money loan and/or bridge loan. We do not share your information with any third parties without your consent.
Use our quick-start application below to begin the process. Once received, we will contact you via phone to verify your interest and to gather a few more details: