MARGATE, FL | HARD MONEY LOAN SOLUTIONS
Hard Money & Bridge Financing Solutions For The Greater Margate Area
Hard Money Loan Solutions in Margate, FL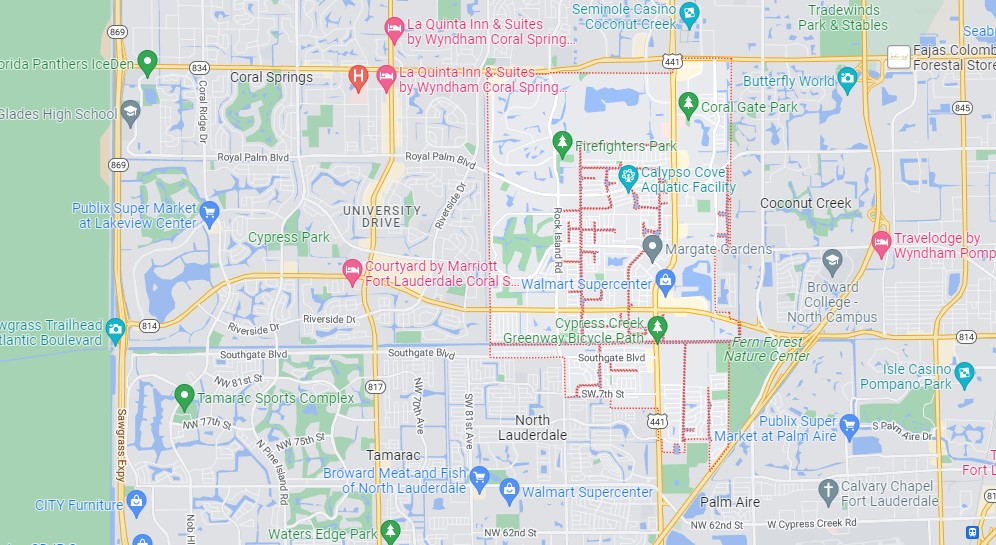 Whether you have your eye set on a large-scale development project or a single residential property, we can help you get the financing needed right away. With a bridge loan, you can close quickly on properties in Margate, FL with minimal steps. At HML Solutions, we're happy to work with new entrepreneurs and experienced developers alike.
Comfortable Interest Rates, Terms and Loan Requirements
We believe in complete honesty. We always provide rates and terms that are balanced and trustworthy:
Low interest rates
Fixed, interest-only amortization
Excellent terms of one to five years
Loan-to-value ratio of up to 75% of purchase price/as-is value
Financing of $50,000 up to $50 million
Interest rates vary with market conditions, but we want to help your business save money and keep working with us for a long time. Contact us right away to learn about the latest rates.
No Hidden Fees or Prepayment Penalties
Let's face it, the whole point of a bridge loan is being able to pay it off once you get long-term financing. None of our hard money loans or bridge loans have any prepayment penalties, so you can cover the balance whenever you want. The moment your SBA loan, HUD financing or traditional commercial real estate loan goes through, you can pay off the bridge loan without issues.
Our financing is intended to be the solution for closing as quickly as possible on real estate. Margate often has a buyer's market, so when attractive commercial properties and residential properties become available, you have to act quickly to snatch them up before another developer can. We provide the financing to make it possible.
What you see in terms of rates, qualification requirements and other aspects of the loan is exactly what you get. There are no hidden terms or fees to worry about. That way, you maximize your profits. When you're happy, we're happy, which is why we have so many satisfied clients.
Sizable Financing for Commercial Real Estate Projects
Our high LTV ratios limit the amount of money you need for down payments. This makes it easier to get the right properties for your goals. We can help with a large variety of commercial real estate property types, including office buildings, retail stores, factories, restaurant locations, open-air plazas and many more opportunities. Our team is also able to back construction financing (both temporary and permanent) to make remodeling projects and new construction much easier.
Relaxed Credit Score Requirements
You don't need ideal credit to qualify for a hard money loan. Small businesses, couples taking on fix-and-flip projects themselves, or first-time property investors can have success with our loans. The reason hard money loans are an excellent choice for businesses with a new credit history or past credit issues is that they don't depend primarily on business financials. Instead, the property you're interested in acts as collateral for you. This streamlines the process and helps you move forward with your goals and business growth.
Custom Hard Money Loans in Margate, FL
Don't wait any longer to take advantage of the right property. Apply for a trustworthy hard money loan today. Contact our friendly team to get started or schedule a free consultation right away.
Contact us today for a free consultation and get started with a loan process that often closes within 10 days.


For super quick service, fill out the form on this page. We'll do an immediate review, then we'll contact you right away to begin your hard money loan or bridge financing process.
Note: All submitted information is kept in strict confidence and used solely for the purpose of obtaining a hard money loan and/or bridge loan. We do not share your information with any third parties without your consent.
Use our quick-start application below to begin the process. Once received, we will contact you via phone to verify your interest and to gather a few more details: