LYNN HAVEN, FL | HARD MONEY LOAN SOLUTIONS
Hard Money & Bridge Financing Solutions For The Greater Lynn Haven Area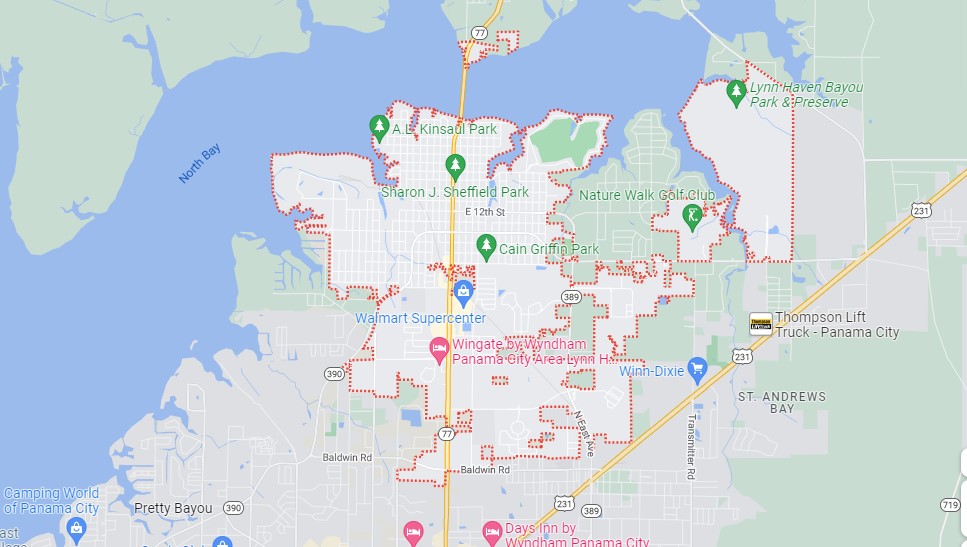 Lynn Haven is a small town in Florida established in 1911 as one of the original three "Old Soldiers Colonies". In the early days, what started off as lots of land, quickly developed as the citizens back then built homes and buildings. Lynn Haven is still moving forward with its development and is continuing to thrive and grow. Lynn Haven's mission statement is "Progressively enriching our community's quality of life by providing consistent and transparent customer service to our residents" and we at Hard Money Loan Solutions would love to make it our mission to the residents of Lynn Haven as well.
Here at Hard Money Loan Solutions, we recognize that business endeavors and building development can require a lot of upfront payment and financial load. It can also be quite difficult to obtain loans and financial support through traditional channels such as banks and traditional financial institutions. Here at hard money loans, we take a lot of the work out of getting funding by cutting down on a lot of the requirements and other tiresome checks that are usually done. We can offer loans quickly based on the evaluated value of your properties that you intend to put as collateral.
All of our processes are done in-house and the lenders we work with are local. This means the entire process from your request to when the loan gets approved is all streamlined and can be complete in as little as 2 weeks. Our loan types include but are not limited to:
–       Bridge Loans
–       Commercial Hard Money Loans
–       Fix and Flip Loans
–       Rehab Loans
In addition to those listed above, our team of experienced professionals can also work with you to create personalized financing unique to your projects and circumstances. All we require is a simple credit check and an evaluation of your collateral property or asset. No long wait times or piles of paperwork to await approval.
Our mission here at Hard Money Loans Solutions is to support the growth and betterment of our local communities. This means helping small business owners and real estate developers who are adding value to the overall economies and welfare of Lynn Haven.
Regardless of your project size, we can offer:
Competitive low-interest rates
Access of up to 75% LTV
Loans ranging from $50,000 to $50 million
Interest-only amortization
No additional or hidden fees
A fast closing processes
Loan terms from one to five years
No penalties for early payoff
Contact us today for a free consultation and get started with a loan process that often closes within 10 days.


For super quick service, fill out the form on this page. We'll do an immediate review, then we'll contact you right away to begin your hard money loan or bridge financing process.
Note: All submitted information is kept in strict confidence and used solely for the purpose of obtaining a hard money loan and/or bridge loan. We do not share your information with any third parties without your consent.
Use our quick-start application below to begin the process. Once received, we will contact you via phone to verify your interest and to gather a few more details: